VI Blog
4 Best Investments for Your Grandchildren in 2022
28 Sep 2022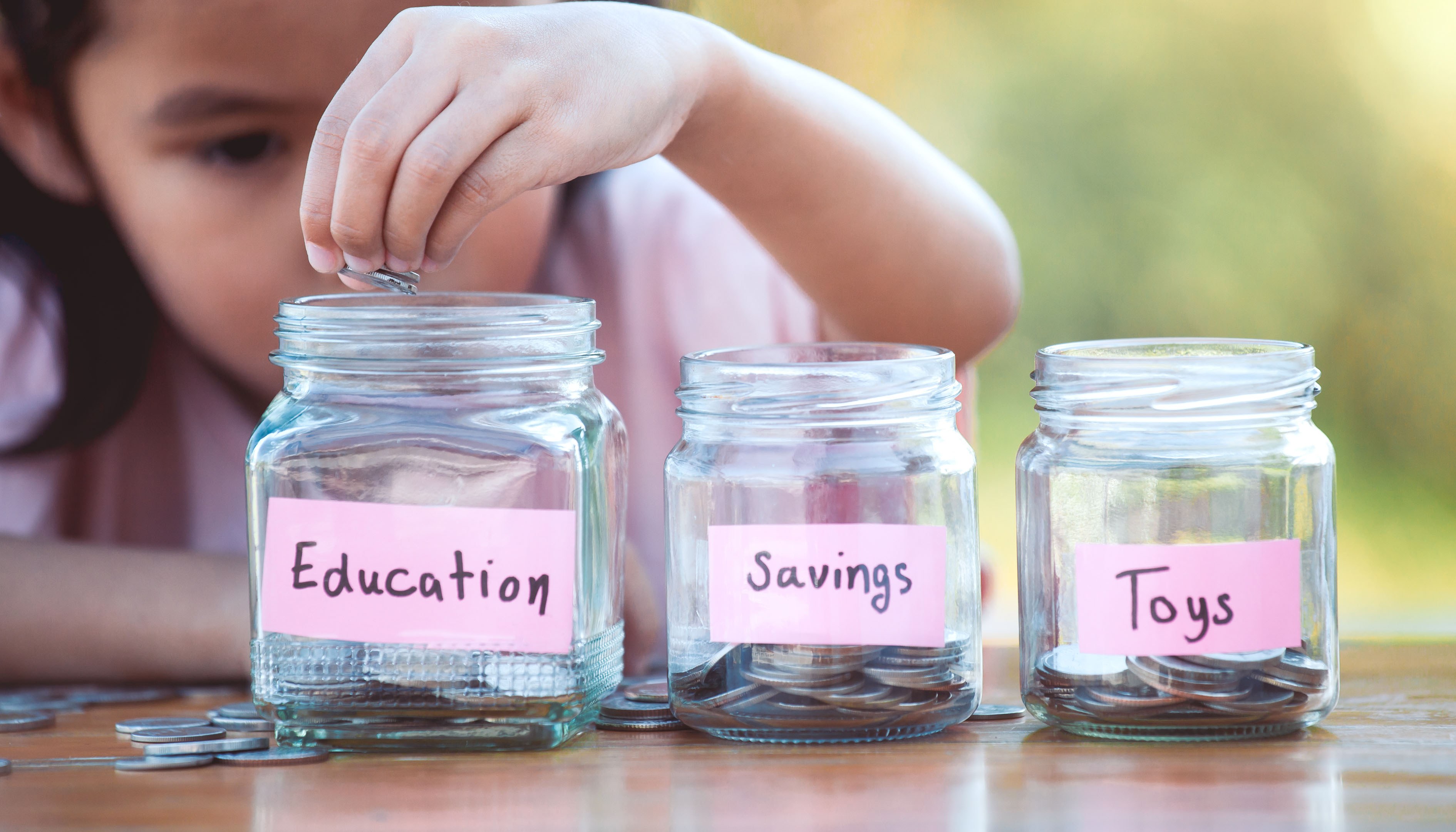 Everything's expensive nowadays. And by everything, we mean kids, too! Whether you're thinking about your children or your children's children, it's refreshing to know that you can always start investing for them as early as possible.
You may think you don't have that many options to start with, but technology's been very generous to parents and guardians in this department.
These days, you can begin saving up for the much younger members of your family even before they're old enough to understand the value of money. Because inflation, real estate, and interest rates are all becoming so overwhelmingly high, preparing for grandchildren may help them ease into adulthood much easier.
Do you have grandchildren of your own? Here are 4 of the best investments for grandchildren.
1. 529 Education Savings Plans
There's a lot of debate about college loans right now. But against all the noise, what's definite is that tertiary education is sure to benefit any child.
If this is something you have a heart (and a steady budget for), then 529 education savings plans should be on top of your list.
There are currently no contribution ceilings, although you'll want to note the gift tax limits. What's more, anyone is eligible and allowed to contribute to 529 plans.
There are two 529 plans you can consider today—prepaid tuition plans and education savings accounts.
As the name implies, prepaid tuition plans let you pay for college credits ahead of time. The best thing about this is that you can pay for your grandchild's college tuition fees in advance but with today's rates. For example, if the standard tuition fee in 2022 is $20,000, it's safe to speculate that, over a decade from now, university fees may exceed roughly $30,000 to start with. But since you prepaid your grandchild's tuition fees today, they'll no longer have to pay within that price range by the time they reach college.
Naturally, the drawback here, too, is that your grandchild's options could be limited.
This is because educational institutions that patronise 529 plans are mostly public and in-state universities. Should your grandchild grow up and want specific courses in unaccredited schools, this could pose a problem.
Education savings accounts, on the other hand, let you secure the educational future of your ward by investing in exchange-traded funds or mutual funds.
Interestingly, you can also enjoy tax-free withdrawals as long as you have the documentation to prove that the funds are going to your grandchild's educational needs. Depending on where you're from, your contributions are either tax deductible or creditable on your income tax return.
Sure, both the prepaid tuition plans and education savings plans are stellar in their own rights. However, anyone bent on increasing their capital will be more drawn to investing these funds in the latter.
2. Joint Brokerage Account
A joint brokerage account is an account two or more people can own and access.
Typically, spouses and business partners own this type of account, but multiple family members and friends who share financial objectives can open one, too.
And because a brokerage account is an investment tool used to purchase and sell securities like bonds, stocks, and mutual funds, you and your grandchild can both share in the decision-making strategies, with you taking the lead until they're much older.
Even more, it's only fair to assume that, by the time your grandchild is 18 years old—the legal age to start investing—you'll both be liquid with a sizeable amount of funds you can choose to spend or reinvest elsewhere.
After two decades or so, the money you start investing for your grandchild will have increased tenfold.
3. Savings account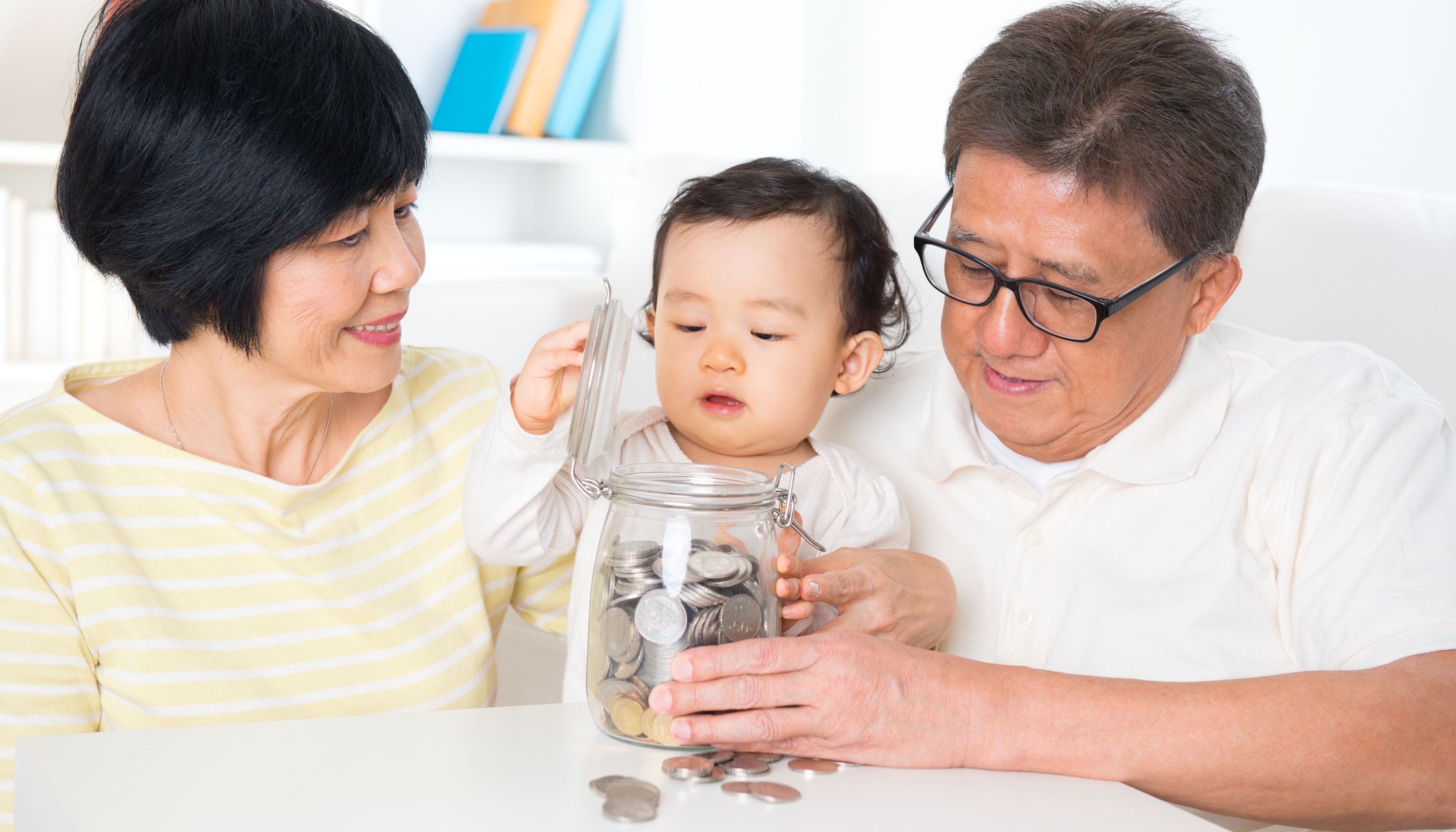 One of the more straightforward investment options on the list is a savings account.
Similar to opening a joint brokerage account, you can also opt for a joint savings account with your grandchild. Much like the previous account type, a joint savings account is yours to manage until your ward turns 18. Until then, only you will have full control of withdrawals and bank transfers.
There are numerous reasons why opening a savings account for a child is important. Firstly, this exposes a child to the cruciality of saving at an early age. Although understanding the gravity of being financially secure may occasionally be elusive to young children, educating them about the necessity of money and money management is never a bad idea.
Secondly, by jumpstarting a savings account for your grandchild, you not only help establish a shared financial responsibility but also start building their credit score.
Whether it's the minimum initial deposit of $25 or a thousand bucks, money under your grandchild's name is always helpful. Moving forward, you can also hold them accountable for putting in an effort to increase their savings.
This account is a custodial trust account that allows you to take charge of your grandchild's savings until they come of age. When they do, they can choose to do whatever they wish with the money.
What makes this better in a few solid ways than education savings plans is that the beneficiary can use the finances on other equally pricey assets outside education.
Depending on the state you're from, your grandchild can either use the money for college, buy a car, or even make a down payment to invest in real estate.
4. Financial literacy
Because of the rise of digital currencies, society's relationship with money is likewise evolving. As a matter of fact, the market is not shying away from emerging currencies that plenty of people are beginning to deem valuable.
From NFTs to bitcoin, web-only assets are growing in popularity and demand. The only way to stay abreast with financial trends is to invest in financial literacy.
That mentioned, exposing your grandchild to money management resources online is a wonderful way to start. There are family-friendly YouTube videos that define what money is and tackle the importance of navigating finances wisely.
Furthermore, there are books you can buy to help your wards develop a more organic interest in saving money.
3 best personal finance books for kids
There is a stunning abundance of children's literature today, and many of them have a lot to do with managing money. Here are a few of the best ones.
Finance 101 for Kids: Money Lessons Children Cannot Afford to Miss by Walter Andal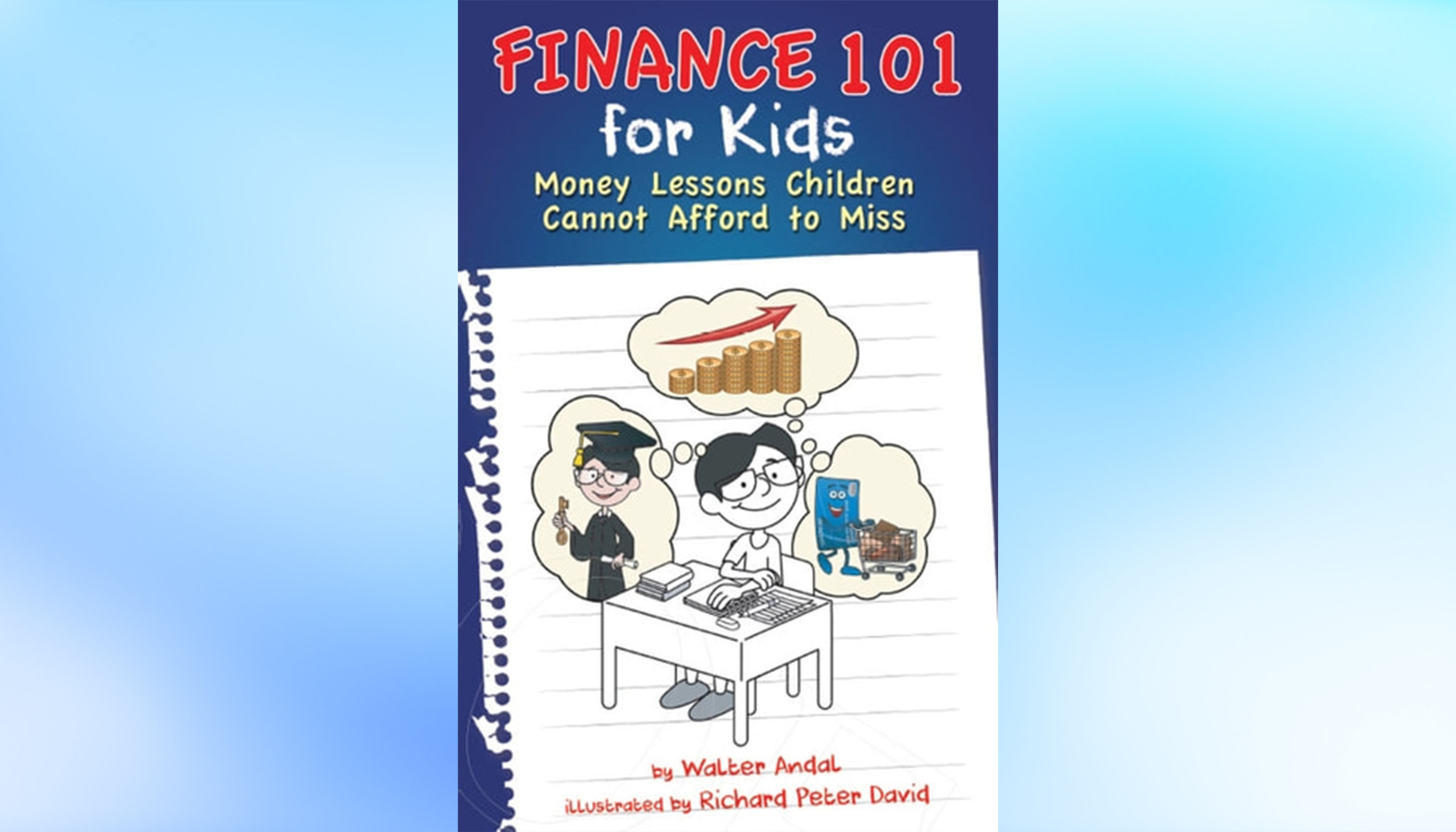 There's arguably no better book in the market to start with in this category than Walter Andal's Finance 101 for Kids. Here, children will learn how money started, how to earn it and what it means to make a living, and what the stock market is, among many others.
Consider this the most basic of all crash courses any kid below 10 years old will be able to appreciate. What makes this book such a sweet deal to buy is that it uses easy-to-understand examples and a ton of illustrations.
Is your child a visual learner?
Well, let them hop right in. This book has a drawing on almost every page!
Investing for Kids: How to Save, Invest and Grow Money by Dylan Redling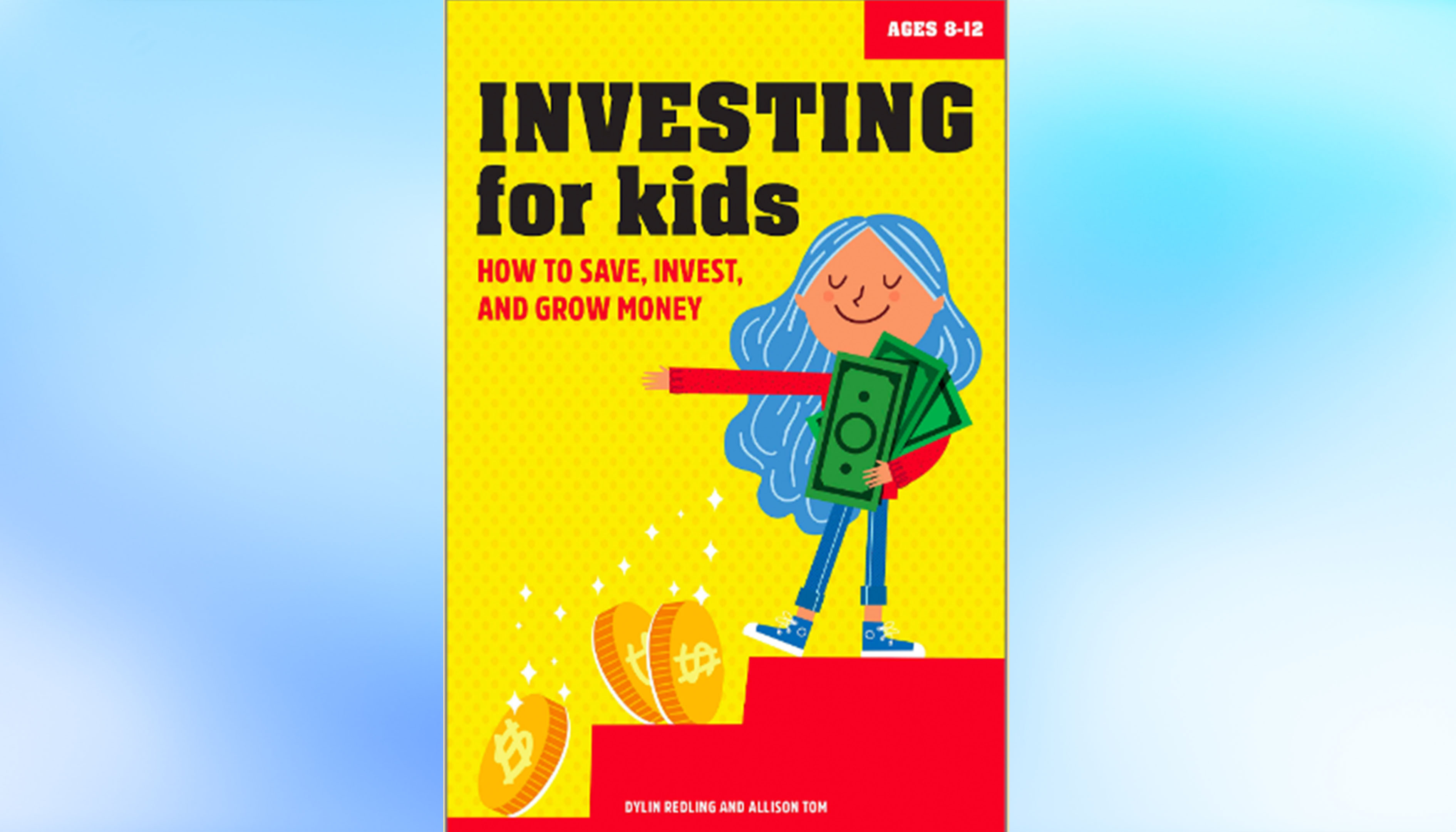 The title pretty much gives it away. Dylan Redling's book is about teaching kids how to save, invest, and grow their money. Contrary to Finance 101 for Kids, this one caters to children 8 to 12 years old. In other words, this one's for kids who are in their pre-teens.
The book still very much packs a punch in the visual department, with coloured illustrations now and then. However, topics like high risk and high reward and diversifying investments are a little more elaborated here.
I Want More Pizza: Real World Money Skills For High School, College, And Beyond by Steve Burkholder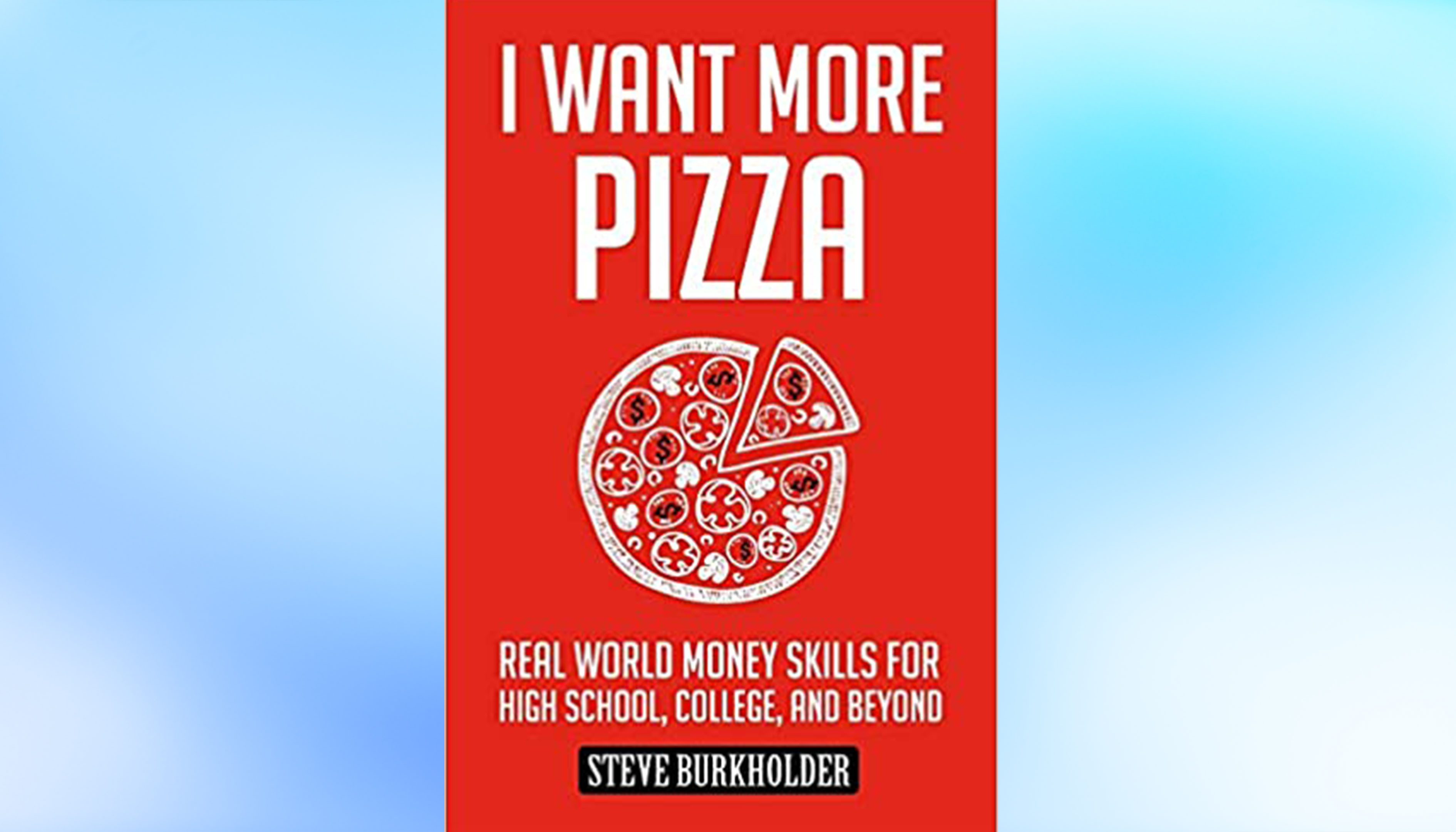 Finally! A finance book for teens!
Steve Burkholder's I Want More Pizza is written particularly for adolescents.
Because it's written for a much older market, Burkholder tackles subjects like debt, credit cards, student loans, and compound growth, to give a few examples.
It's also one of the most highly rated pieces in its category, with thousands of book reviews being positive.
It comes in paperback, spiral-bound, and e-book versions, too, making this a flexible find for you to gift your grandchildren.
All in all, the best investments for grandchildren don't only come in the form of money, but through assets and resources that encourage them to learn more and grow as responsible money-managers.
Additionally, experiences and learning materials that teach them what it means to be passionate about different creative ventures should help them understand why capitalising on their skills and talents is a promising move.
Ultimately, there is an abundance of wealth you can pass on to your grandchildren. Money is great and trust funds are advantageous but when your grandchildren grow up to be empathetic and vision-led human beings, you'd have succeeded in investing for a bright future for them.
Curious about how else you can learn about money management? Click here!
DISCLAIMER

This article and its contents are provided for information purposes only and do not constitute a recommendation to purchase or sell securities of any of the companies or investments herein described. It is not intended to amount to financial advice on which you should rely.

No representations, warranties, or guarantees, whether expressed or implied, made to the contents in the article is accurate, complete, or up-to-date. Past performance is not indicative nor a guarantee of future returns.

We, 8VI Global Pte Ltd, disclaim any responsibility for any liability, loss, or risk or otherwise, which is incurred as a consequence, directly or indirectly, from the use and application of any of the contents of the article.