VI Blog
What is the Best Insurance for Parents to Have?
18 Apr 2022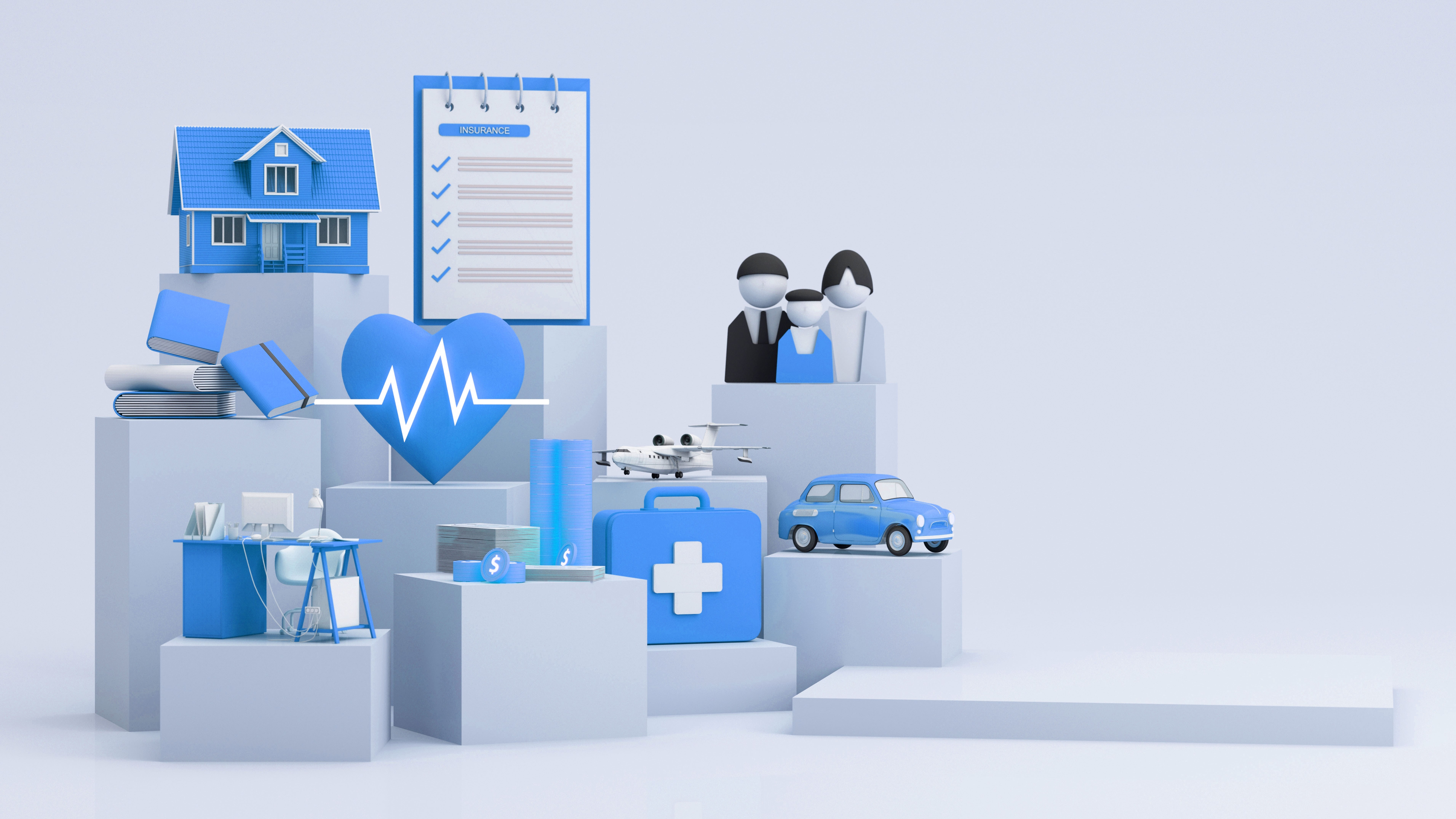 You're a busy parent - you have a job and a family. In fact, in this situation, you have two jobs, a day job and a night job as a parent.
Life is hectic enough to the point that you might accidentally ignore the important things. One of the important things I've seen a lot of parents ignore is this – insurance protection.
We all want our loved ones to be all right, and the best way to ensure this is to have insurance protection in place for them.
But what kind of insurance is best for parents?
Most parents focus on working hard so they can earn a living and support their families. However, because of this, they also miss the fact that, without insurance policies to protect the family, there's a big financial leak.
See also: 4 Biggest Financial Mistakes Parents Make
Imagine earning $10,000 a month and having to spend $100,000 for your family member's medical bills just because you are not insured!
So think of insurance as tape or plaster that ensures your wealth is not leaking out.
A lot of people I've met also refuse to buy insurance because it feels like they're putting money into something they may never use. Little do they know that without it, things can fall apart in one second and when you least expect it.
Here's my take on which is the best insurance for parents to have, in order of priority: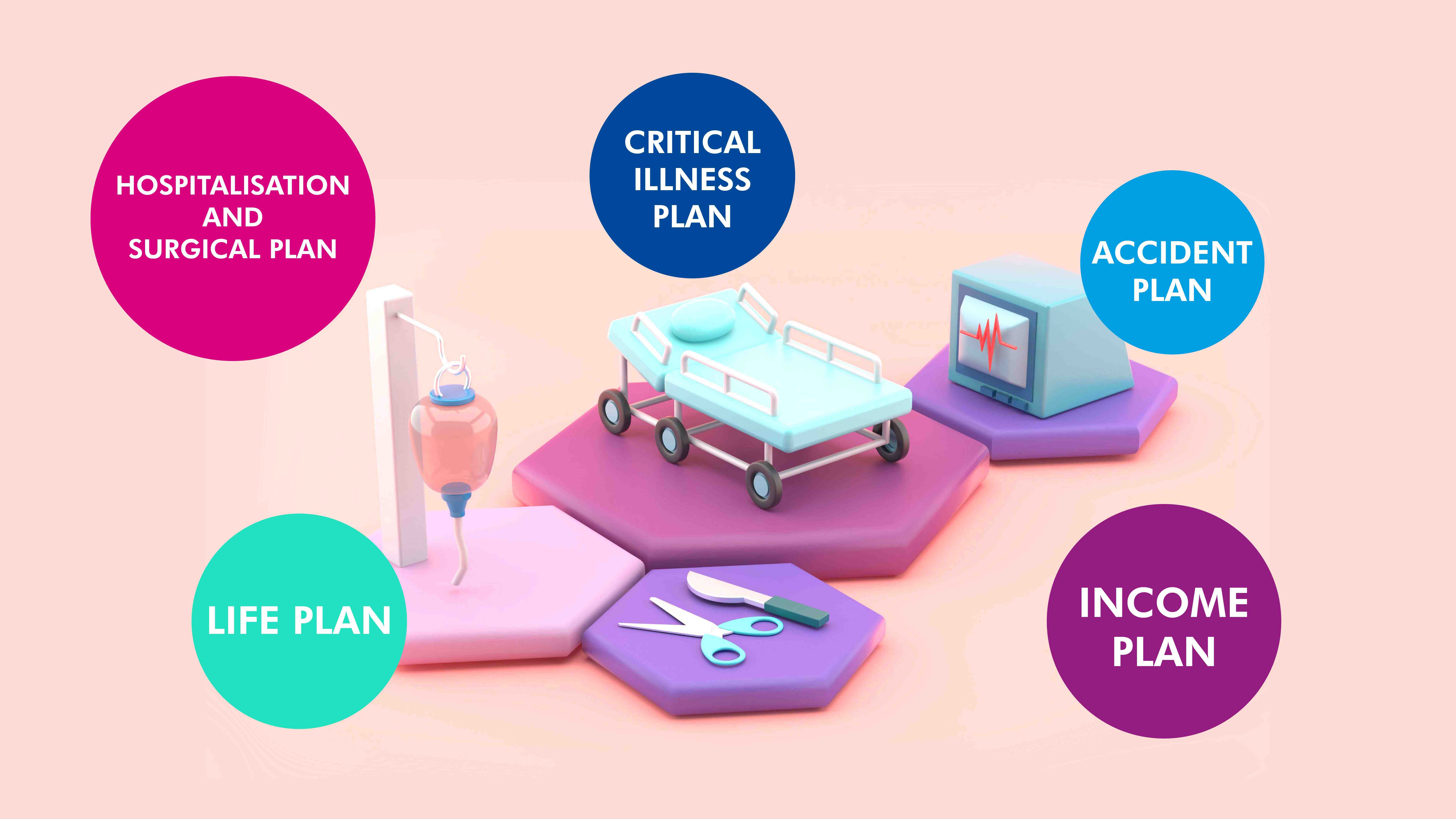 1. Hospitalisation and Surgical Plan
There are lots of Hospitalisation and Surgical plans to choose from, but for your family, I'd suggest going for the most expensive one. Here's why.
If you're buying the cheapest H&S plan, then you will probably be saving a little money, but you will also have less coverage and risk paying more for future hospitalisation and surgery expenses.
But if you get the most expensive one, your risk is significantly lowered and your coverage is maximised.
If there is a budget constraint, at least get the plan with the highest coverage in public hospitals and most importantly, remember to get this plan for your child the moment they are born! Babies are more fragile and prone to many conditions like high fever and jaundice which may require them to be hospitalised.
2. Life Plan
Probably the best insurance for parents to have is one that can cover the family even when the parent is no longer around.
Unfortunately, such is life. We can take all the precautions we can think of but when things happen anyway, there's no way to stop them.
Fortunately, you can get life plans to cover your family's finances should you pass on suddenly.
When calculating how much coverage you would need, make sure that it will be enough to cover your child and your partner, especially if your partner is financially dependent on you, e.g. a stay-at-home parent with no active income.
Take into account the amount your partner would need until your child is at least 21 years old and also to last your partner until they pass on (approximately 85 years old).
If you have budget constraints on this as well, at least get coverage until your child is 21 years old. Chances are, by then, they will be capable to get a job to support your partner as well.
3. Critical Illness Plan
Unfortunately, an accident, a severe illness, or some other event can easily affect your ability to work and earn money. On top of that, your family could also find themselves struggling with high medical bills as aftermath.
Most people don't see the need for a Critical Illness Plan until it's too late. This is why it is wise to have this plan in place even though you're as healthy as can be right now.
A Critical Illness Plan protects you and your family against major financial losses in these events. Should something unfavourable happens, at least you will have the payout as a source of income or until you're ready to go back to work once more.
That way, you and your family will not be left helpless and unable to cope.
4. Income Plan
Doubling down on the Critical Illness plan, an Income Plan also helps to ensure you have an income coming in the event that you're not able to work.
How is this different from the Critical Illness plan?
Well... Critical Illness Plans pay you a lump sum of money if you are ever diagnosed with an illness on the list.
Income protection, on the other hand, pays out a guaranteed amount monthly should you become unable to work based on certain conditions. This payout usually continues until you are able to return to work, retire, or die.
5. Accident Plan
As the name would suggest, an accident plan covers you in the event you get into an accident. It pays out a sum to cover your medical expenses following the incident, the more severe cases can involve the loss of a limb.
Now, even though this plan made it to my list of the best insurance policies for parents, I've also come to realise that this plan does not usually offer a great payout relative to the amount of premium paid.
Paying for all 5 plans I've listed above could cost a bomb to most. So even though they are all important, learn to balance things out, and prioritise accordingly based on your needs.
That said, it would be much easier (and cheaper) to take up a proper investing course and learn how to earn passive income from stocks. Done right, not only are you and your family financially covered regardless of what may befall you, you also don't have to lose a limb or become critically ill to receive a payout.
Here's my gift to you for reading this article: a free seat to our investing bootcamp on creating passive income from stocks investment.
~ Pauline Teo
DISCLAIMER

This article and its contents are provided for information purposes only and do not constitute a recommendation to purchase or sell securities of any of the companies or investments herein described. It is not intended to amount to financial advice on which you should rely.

No representations, warranties, or guarantees, whether expressed or implied, made to the contents in the article is accurate, complete, or up-to-date. Past performance is not indicative nor a guarantee of future returns.

We, 8VI Global Pte Ltd, disclaim any responsibility for any liability, loss, or risk or otherwise, which is incurred as a consequence, directly or indirectly, from the use and application of any of the contents of the article.