VI Blog
5 Ways to Sharpen Your Investment Axe (2021)
08 Jul 2021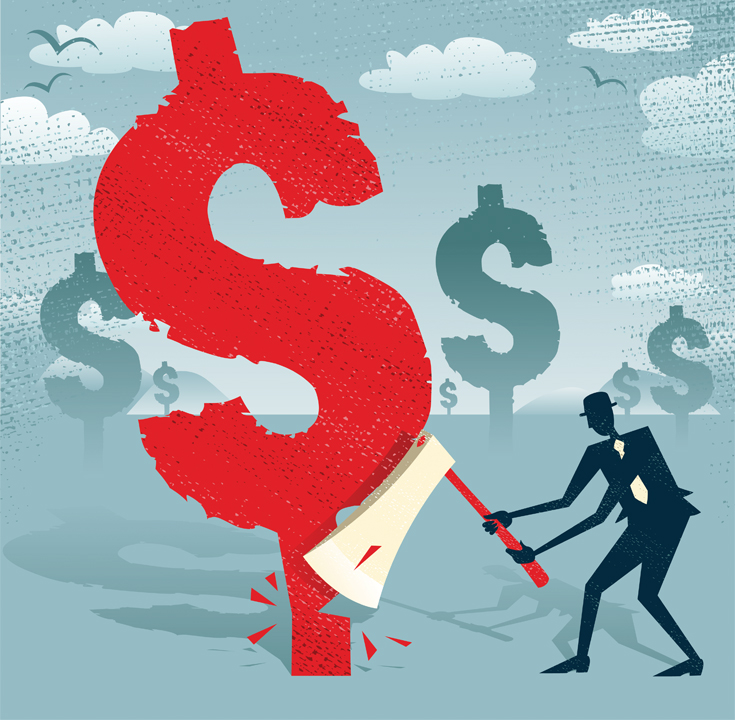 Investing is very much like a sport: the more you practice, the better you become.
Does talent help? To some extent, sure. Just like how some people have better psychomotor skills, or how others are "good with numbers." A little knack for something gives you an edge in a specific field.
But as Thomas Edison suggested, perspiration makes up 99%. That means the field is pretty much levelled for anyone keen to become a successful investor.
Here are five ways to help you make smarter investments and be a better investor. And we promise you don't have to sweat.
1. Read books and listen to podcasts
More so than ever before, almost everything you could ever want to learn about any topic in the world can be found in books written by people who have been there and done that.
Whether you're brand new to investing or you're a seasoned investor, you'd be spoilt for choice with the number of books already available to whet your appetite and up your game.
Here are some investment books we highly recommend:
Five Rules for Successful Stock Investing (Pat Dorsey)
One Up on Wall Street (Peter Lynch)
Common Stocks and Uncommon Profits (Philip Fisher)
100 Baggers (Chris Mayer)
These books, along with many more, can serve as a solid foundation for your investment journey.
Read different books and ponder on the authors' different takes and philosophies, as you craft and fine-tune your investing style.
If you're more of an auditory learner, opt for audiobooks and podcasts instead. The results are equally beneficial.
2. Watch videos and interviews
There are tons of golden nuggets you can pick up by watching interviews of some of the top investors in the world.
Warren Buffett, for one, has been interviewed countless times for his investment advice. A quick search on YouTube will yield thousands of results.
For example, Warren Buffett revealed in his recent three-hour interview with CNBC that if he had to choose between buying long-term bonds or equities, he would "choose equities in a minute."
Why did he say that? Why does he feel this way? How can you apply what he shared to your own investment decisions? These are the questions you might ask yourself as you watch such videos.
3. Read annual reports
We know, we know... a whole bunch of texts, graphs, and numbers isn't exactly the most riveting adventure story you'd be reading.
But knowing how to read an annual report and understanding what it's telling you puts you in good stead.
From the tone of the chairperson's statement, to the quick tells in the Profit and Loss, Balance Sheet, and Cashflow statements, to the subtle indications in the notes, you can put together a pretty good story of how well a company is run and where it's headed before you make any investment decision.
Remember, the annual report is your friend. Treat it as a personal diary of the company. Get good at reading it and you'd be safeguarding your investment pocket.
4. It's who you spend time with
There are several iterations of the saying that goes, "Who you surround yourself with, you become."
Very simply, you tend to rub off on the thoughts, energies, and emotions of the people you spend the most time with.
Spend time with gossipers and negative people and before long, you'd feel pretty lousy yourself. Hang out with basketball fanatics and soon you'll be more familiar with basketball trivia than you've ever been.
So if you want to get good at investing, network and mix with other serious investors. Pick their brains, learn from their mistakes, and get feedback on your own strategies.
You could even come across that one investment idea that can dramatically improve your investment returns.
5. Attend an investment course
What better way to accelerate your investment learning than to immerse yourself completely and make mistakes in a safe environment?
An investment course allows you such an opportunity to pick up the right investment framework and test what you've learned inside of a classroom setting where mistakes are "free" before you head out there for real.
A properly structured investment programme would have distilled the mountains of information on how to invest profitably into a sensible, digestible course outline, so that its participants can acquire the skill sets to invest safely and confidently on their own.
Of course, you'd want to do some research and learn from a reputable organisation that has successfully trained other investors before.
See also: New to stocks? Here's where you can learn investing the smarter way
Even your learning is compounded
Every investor worth his/her salt knows that time is one of the biggest factors working for or against you.
Just as compound interest works to grow your investment portfolio, your own investment knowledge gets better and better as you continue to learn and improve.
So always seek to sharpen your axe, stay grounded and maintain your focus, and be a better investor today than you were yesterday.
Start your journey towards becoming a more successful investor by joining our FREE online masterclasses in Singapore, Malaysia, Taiwan, or Australia.




DISCLAIMER

This article and its contents are provided for information purposes only and do not constitute a recommendation to purchase or sell securities of any of the companies or investments herein described. It is not intended to amount to financial advice on which you should rely.

No representations, warranties, or guarantees, whether expressed or implied, made to the contents in the article is accurate, complete, or up-to-date. Past performance is not indicative nor a guarantee of future returns.

We, 8VI Global Pte Ltd, disclaim any responsibility for any liability, loss, or risk or otherwise, which is incurred as a consequence, directly or indirectly, from the use and application of any of the contents of the article.