VI Blog
The Basics of Options Trading for Beginners
10 Dec 2021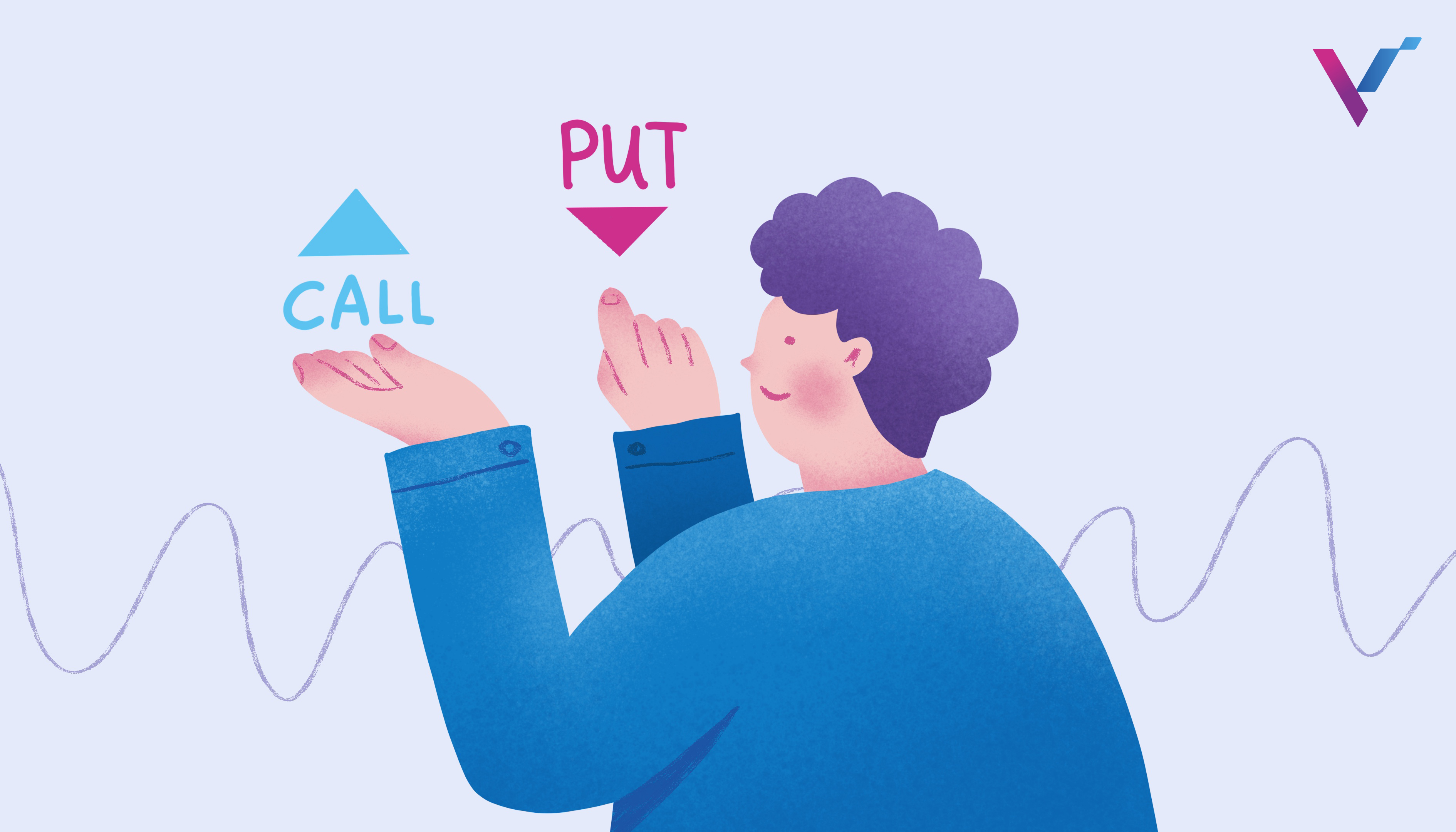 Options trading is an extremely interesting field simply because of the way options work and are structured. With options, you can be extra versatile on how you profit from them.
But before we move forward, VI's core strategy still lies in value investing and picking fundamentally good businesses. However, using options on fundamentally good businesses is something we have been practising for years.
While purists in investing may not agree with the use of options, the beauty of it is that you are able to generate cash flow while still holding on to good businesses.
Options plans, including employee stock options (which you might know so well), are being used in many businesses out there, there's no reason why we cannot tap into the power of options ourselves.
In a famous shareholder's letter, Warren Buffett spoke about selling put options to generate almost five billion worth of cash as capital. Who are we not to heed his advice?
See also: Tenets of Warren Buffett's Investment Strategy
Remember, however, that all forms of investments have risks. Options have high risks, and options trading is not suitable for everyone. If you are interested to learn more about it though, read on as we provide you with the basics of options trading for beginners.
What are options?
The first thing you have to understand on options trading is this: options are financial contracts. With such contracts, you are given the right to trade (meaning buy or sell) an asset, for example, a stock, within a set period, e.g., 24 hours, 365 days, et cetera. These same contracts also mean that you are not in any way obligated to trade the asset.
In other words, an option is simply a promise between buyer and seller of the option to carry out an exchange of stocks at a pre-determined time. The expiry date of the option and the price at which the stock exchange is stated will influence the pricing of the option itself.
What are call and put options?
Call and put options are types of options you can trade. Both of them can be either American-style or European-style. The only crucial difference between these two styles is the time you can trade the asset. American-style options let you exercise the trade any time up to the expiration date, whereas, European-style options only allow you to trade on the expiration date.
Call options and put options are easy to differentiate. All you need to remember is that call options allow you to buy, while put options allow you to sell. And both of them follow a strike price or the price you set to buy or sell an asset before a designated period, called the expiration date (which was mentioned above).
What is an option premium?
The option premium is simply the price that the buyer pays to the seller of the option for the promise. This is not to be confused with the stock price that the two have agreed on to exchange the stocks at.
What is options trading?
Options trading simply refers to the trading of call and put options.
Similar to stock trading, buying and selling decisions are decided by traders looking at charts. Typically, trades are made in short periods.
To do options trading, you need to have an online brokerage account that allows this.
See also: Stock trading vs stock investing
Why is options trading popular?
By using options, savvy investors can reduce risk, get leverage, and even earn powerful profits in flat market conditions or from stocks that don't move. There are many ways to combine the building blocks of options to create scenarios that win in your favour.

Likewise, investors practise options trading because it can be used to diversify their portfolios. A word of caution, however, is to explore options very carefully as the risks that come with it are higher than when you invest in individual stocks and exchange-traded funds. In general, options trading is of speculative nature, hence, it's highly risky for beginners.
See also: Choosing the Right Financial Market and Trading Style
To know how to join our advanced options trading course and get a grasp of value investing, come to our free online bootcamp.
DISCLAIMER

This article and its contents are provided for information purposes only and do not constitute a recommendation to purchase or sell securities of any of the companies or investments herein described. It is not intended to amount to financial advice on which you should rely.

No representations, warranties, or guarantees, whether expressed or implied, made to the contents in the article is accurate, complete, or up-to-date. Past performance is not indicative nor a guarantee of future returns.

We, 8VI Global Pte Ltd, disclaim any responsibility for any liability, loss, or risk or otherwise, which is incurred as a consequence, directly or indirectly, from the use and application of any of the contents of the article.