VI Blog
Mohnish Pabrai: Investor, Entrepreneur, Philanthropist
24 Aug 2022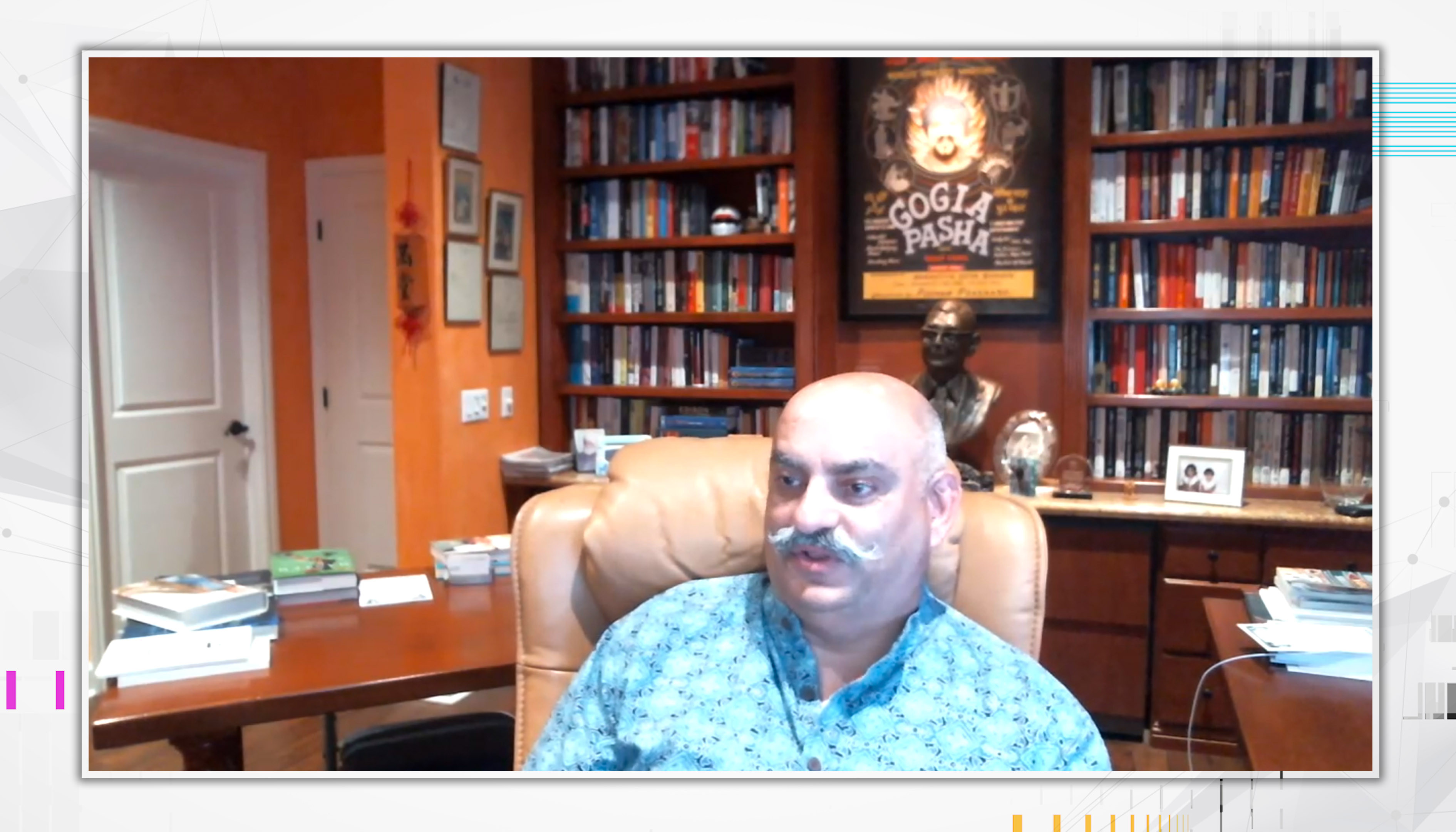 In January, we had the honour of having Mohnish Pabrai grace our annual VI Summit 2022: The Game Changer. He generously spared about an hour of his time speaking to our investor community in Asia about investing in monopolies.
For those who already know and follow him, lucky you! For those who are searching for his whereabouts and are curious why his name is popular in the global value investing community, read on.
Mohnish Pabrai is one of today's most successful investors. With a net worth of about $150 million in 2021, Pabrai is a value investor, entrepreneur, author, and philanthropist.
Mohnish Pabrai as a value investor
He made headlines in 2007 when he, together with his best friend Guy Spier, a Zurich-based hedge fund manager, spent $650,000 to have lunch with Warren Buffett. In case you're wondering how to do the same and you have the money to do so, the lunch "ticket" was part of an annual charity auction for Glide Foundation.
For Pabrai, the lunch with Buffett was worth every penny of their $650,000. Transparent with how Buffett's investing method inspires him, Pabrai looks up to the billionaire investor and follows Buffett's same strategies ever since he got acquainted with who The Oracle of Omaha is.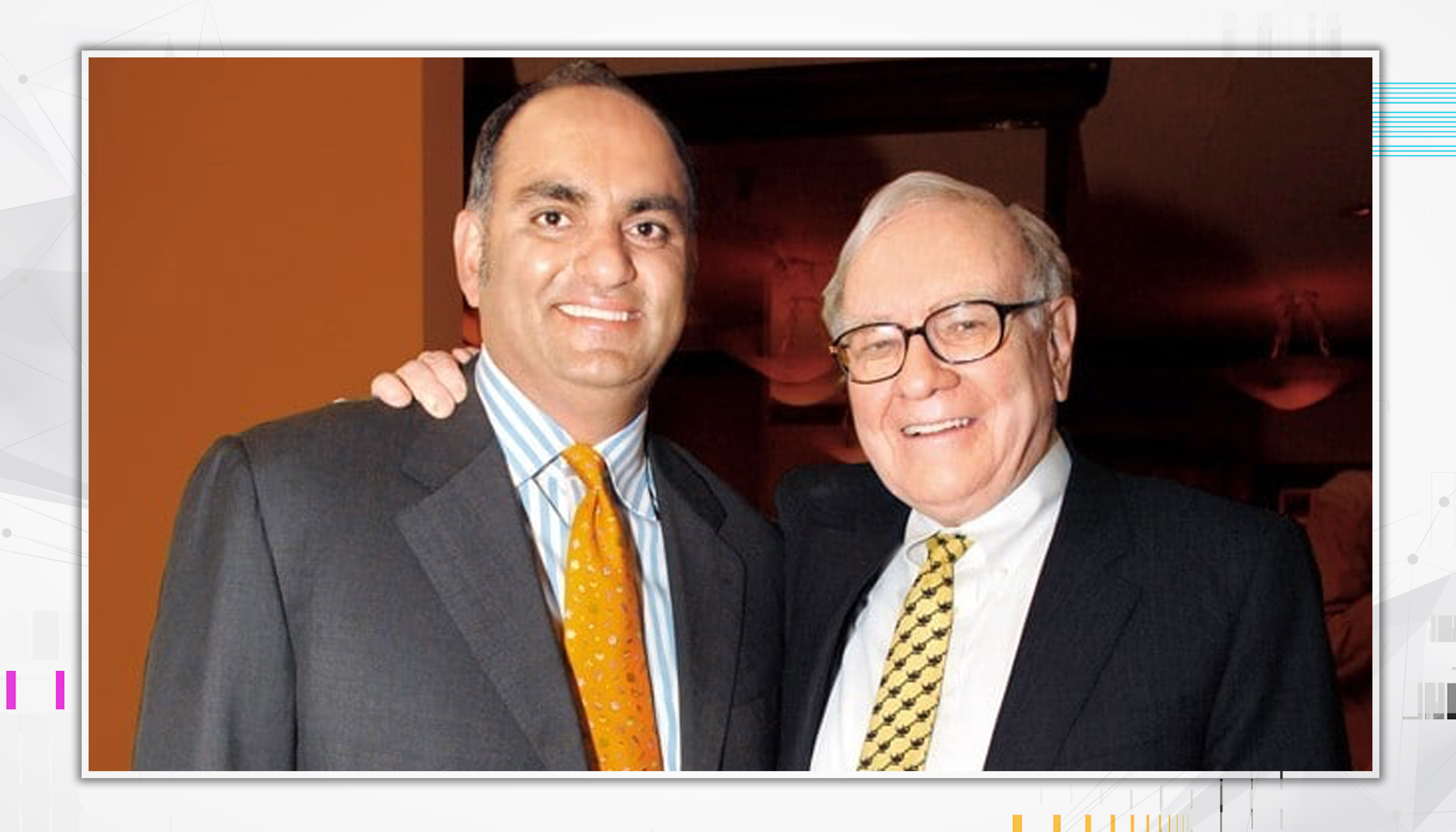 He didn't know Buffett until he was 30 years old. His background is in computer engineering, but now he manages the Pabrai Investment Fund which he founded in 1999.
Pabrai's commitment to value investing strategies shows in the way his portfolio is built. To illustrate, his portfolio in India only has three stocks. Yet, despite having a select few, these companies are those that he has thoroughly analysed and is confident about the businesses' fundamentals – exactly what Buffett and other value investors preach and practise.
In November last year, Pabrai sold his Alibaba shares – a move that made noise in the investing community as BABA used to be one of the most profitable stocks and Buffett's Berkshire Hathaway has invested in it as well.
The top reason behind this move, according to Pabrai, was so he could harvest his tax losses as BABA's share price dropped due to factors including the recent changes in China's regulations.
Pabrai likewise purchased Prosus/Tencent shares, another move that increased the confidence of Prosus's investors.
The way his public investment moves make waves in the global investing community is proof of how Mohnish Pabrai's thoughts are highly respected.
Mohnish Pabrai as an entrepreneur
Pabrai is also an entrepreneur. He has founded and is currently managing two huge companies, although it might surprise you to know that Pabrai did not study entrepreneurship or business management in school.
Pabrai's educational background is actually in the IT industry. He studied computer engineering in the US. After getting a degree, his first employment was at Tellabs's research and development department. But in 1991, he realised his business acumen and started TransTech Inc, an IT consulting and systems integration company.
Eight years later, Pabrai sold TransTech for $6 million and started the Pabrai Investment Fund. He was successful in managing it as proven by the fund's performance – it outperformed the S&P 500 by more than 1000%.
What sets his investment fund apart from other popular firms is its focus on India and other emerging nations. Besides his roots as an Indian-American (he was born and raised in Mumbai), Pabrai looks at India and developing nations to invest as he believes there are more undervalued stocks outside of the US markets.
Still, his strategy remains the same: to buy undervalued stocks that have good growth potential and hold it for a long time – the very same strategy Buffett adopts.
Today, Pabrai's company manages half a billion dollars from investors, and the fund has consistently outperformed the market.
Moreover, Pabrai is the CEO of another company called Dhandho Funds. He has written books as well, titled The Dhandho Investor and Mosaic: Perspectives on Investing.
Mohnish Pabrai as a philanthropist
Pabrai is a philanthropist. Recently, just after the Berkshire Hathaway Annual Meeting 2022, Pabrai posted on Twitter a letter he received from his idol, Warren Buffett, where the latter praised him for his efforts with the Dakshana Foundation.
Dakshana Foundation (Infinite Good) is an organisation Pabrai founded with his wife, Harina Kapoor, in 2005. It is intended to recycle his wealth and give back to society, especially the unfortunate in India to provide them with educational opportunities.
If you know Buffett, you'll know he also advocates giving back to society, with the billionaire donating regularly to charities, such as the Bill Gates Foundation, and planning to give his wealth away when he passes away.
We certainly hope you got inspired by Pabrai's story. Join our community for more value investing updates and learn how to join the next annual value investors conference.
DISCLAIMER

This article and its contents are provided for information purposes only and do not constitute a recommendation to purchase or sell securities of any of the companies or investments herein described. It is not intended to amount to financial advice on which you should rely.

No representations, warranties, or guarantees, whether expressed or implied, made to the contents in the article is accurate, complete, or up-to-date. Past performance is not indicative nor a guarantee of future returns.

We, 8VI Global Pte Ltd, disclaim any responsibility for any liability, loss, or risk or otherwise, which is incurred as a consequence, directly or indirectly, from the use and application of any of the contents of the article.