VI Blog
Should you use an app for investing in stocks?
24 Nov 2021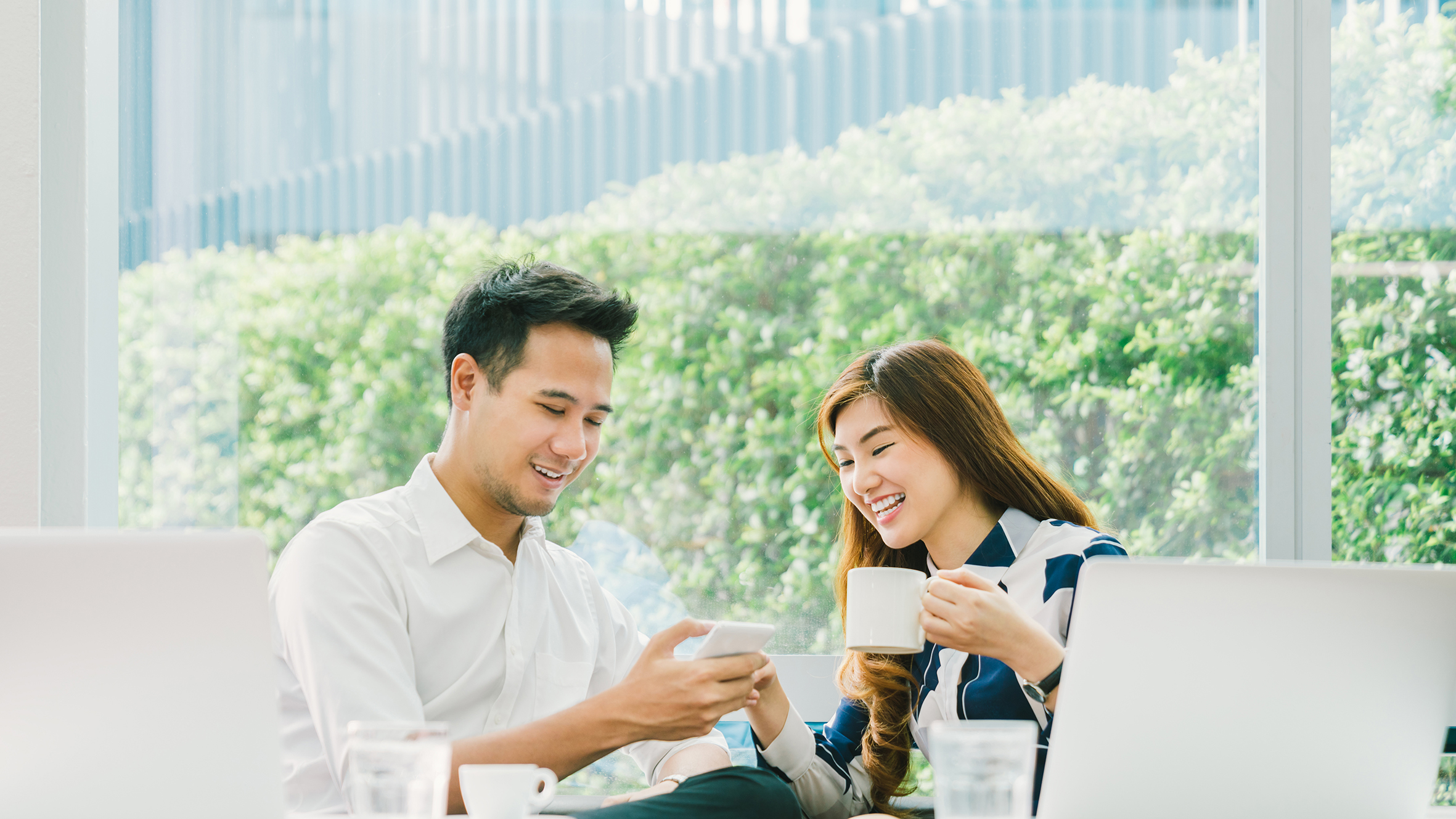 Technology has taken over our world that you would no longer see anyone not using their phone whether indoors or outdoors. And we can't deny the fact that the technological revolution has made our lives easier.
Communication, transportation, education, and leisure – these are some aspects of our daily lives that have benefited from the rapid onslaught of technology, which until now, shows no signs of stopping.
This innovation has reached the financial industry, as evident in the rise of digital assets and investing apps. As technology can be both boon and bane, should you consider using an app for investing in stocks?
We recognise your concerns. It's your money that's at stake here, so you understandably have your hesitations. Still, we believe the benefits of using an app for investing in stocks far outweigh the scepticisms related to such technology.
Here are five reasons why we think you're better off using an investing app for stocks.
1. It is smart
Perhaps the top reason why the majority opt to use an app for investing in stocks is its features that make decision-making easier.
If you're an investor who knows how to invest, you'll know that investing considers several factors, including financial figures and business models.
With the use of investing apps, you no longer need to find all these numbers through research. Most apps for stock investing will have the data you're looking for. Some even give you an assessment of the company's numbers, hence, significantly reducing your stock analysis time from hours to minutes.
See also: Do smarter, faster, and easier stock analysis with this app
2. It is easy to use
Apps are designed with the end-user in mind. Thus, having a user-centric design is a necessity in the development of these apps.
You need not be scared of using technology for investing as most of them, if not all, have a really user-friendly interface.
Apps for investing in stocks also allow you to access your portfolio easily. You can, therefore, monitor your portfolio, review your investments, and assess your next move in just a click or two.
Probably, another best thing about the development of investing apps is the ease of account opening. Previously, you needed to seek an agent's help to open a brokerage account and start trading. Today, the process is done online. You just need to submit the requirements, wait for the processing to be completed, and fund your account.
3. It offers convenience
One of the primary benefits of using an app for stock investing, or any app for that matter, is the convenience it provides the users. Just like how you can now call your friends or attend meetings anywhere and anytime by using your mobile app, investing is more accessible if you have an app.
Should you wish to do trades, provided the market is open, you can just open your app and buy or sell stocks. There's no need to rush home to open your computer or call your broker. You can do it on your own with just an app.
4. It is secure
Sure, you hesitate to use an app for investing in stocks because you're scared of getting hacked. Well, that's one disadvantage posed by technology. But the developers of stock investing apps know this; thus, their apps were developed with the thought that data privacy is of utmost importance.
Today, thanks to technology as well, we have encryption methods that would ease users' minds when providing their personal data and financial information to the app. Encryption ensures your data is well-protected and remains confidential.
5. It is cost-effective
Investing apps usually come with a fee. This fee, however, is lower in consideration of the features you'll get to use and the convenience you'll have. Plus, as there's no need for a middleman or an agent to do account opening and other transactions on your behalf, you'll actually spend lesser.
If you still have doubts, remember that technology is invented to make our lives easier. It's, of course, a matter of choosing which technology to use.

What you can do is test out an investing app for several days since these apps typically offer free trials. Once you understand more about its use and features, you'll know if you'd be better off using the app when investing.
Ultimately, your goal must be to make more profits by using an app for investing in stocks.
Interested to discover a profit-making method in stock investing? Join us for a free online masterclass.
DISCLAIMER

This article and its contents are provided for information purposes only and do not constitute a recommendation to purchase or sell securities of any of the companies or investments herein described. It is not intended to amount to financial advice on which you should rely.

No representations, warranties, or guarantees, whether expressed or implied, made to the contents in the article is accurate, complete, or up-to-date. Past performance is not indicative nor a guarantee of future returns.

We, 8VI Global Pte Ltd, disclaim any responsibility for any liability, loss, or risk or otherwise, which is incurred as a consequence, directly or indirectly, from the use and application of any of the contents of the article.