Hear From the VI Community
Hear From
the VI Community
"
Our trainer explained the procedures and knowledge of investing in a simple and interesting way.
Edmund Chen
"
The VI app is very user friendly and it makes complicated data into very simplify data to understand. It's definitely a platform for first time investors.
Gabriel Koh
Hear From
the VI Community
#invest
#smarter
#faster
#easier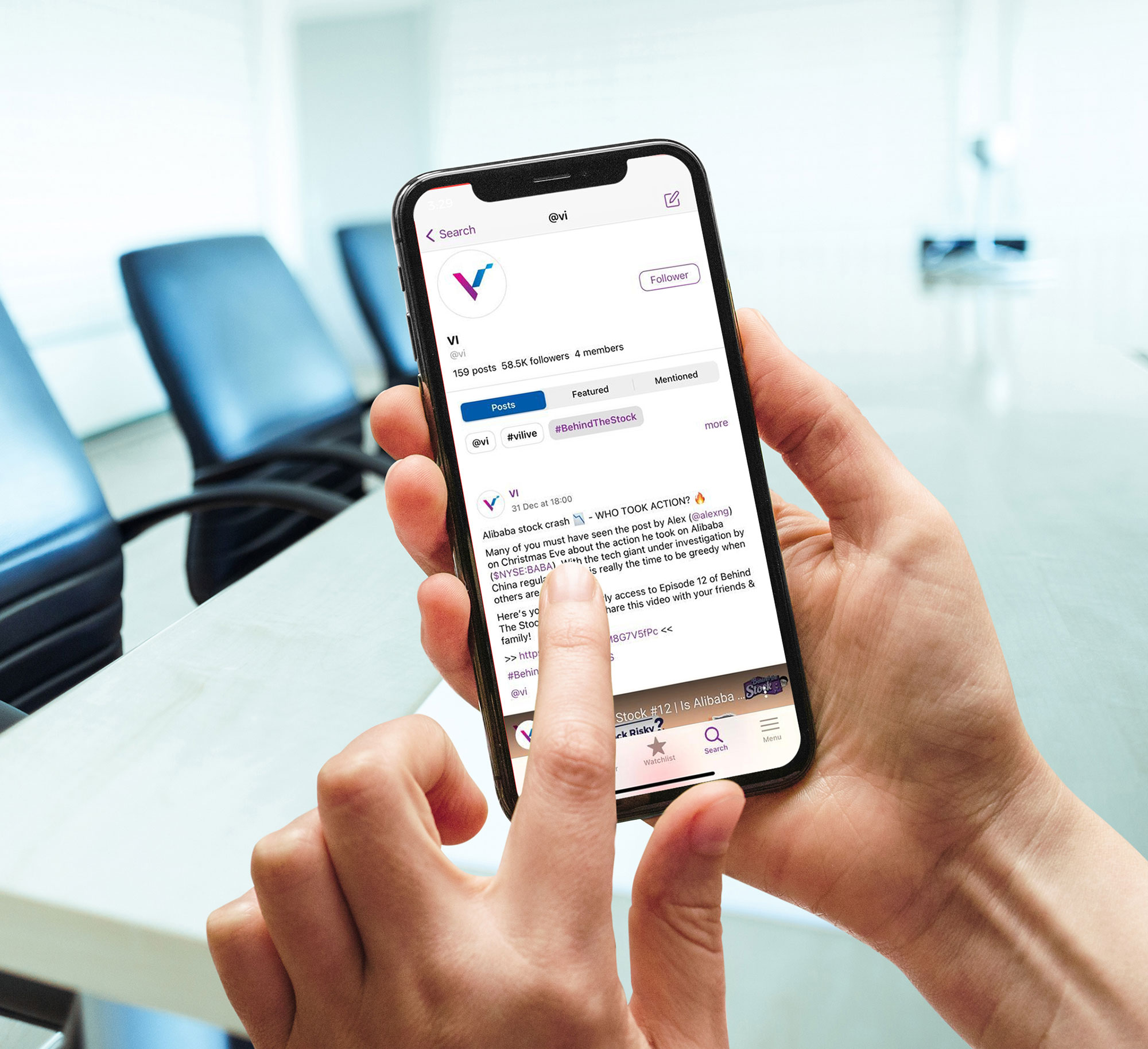 VI Social Bubble
Are you looking for a community with like-minded individuals and aligned values to support you on your investing journey?
The VI Social Bubble is a social media module which aggregates the latest market sentiments around stocks in your social feed. This added component facilitates effective information flow and direct knowledge exchange among investors and potentially companies.
Utilising machine-learning services, the Smart Tag feature allows our community members to easily identify and browse content suggestions related to the topics or tags of their interest while posting on VI Social Bubble.
Connect With Us
Get connected to our VI community through our VI Social Bubble or social channels, and start chatting with other investors today.