VI Blog
IPO Stocks to Watch in 2022
18 Aug 2022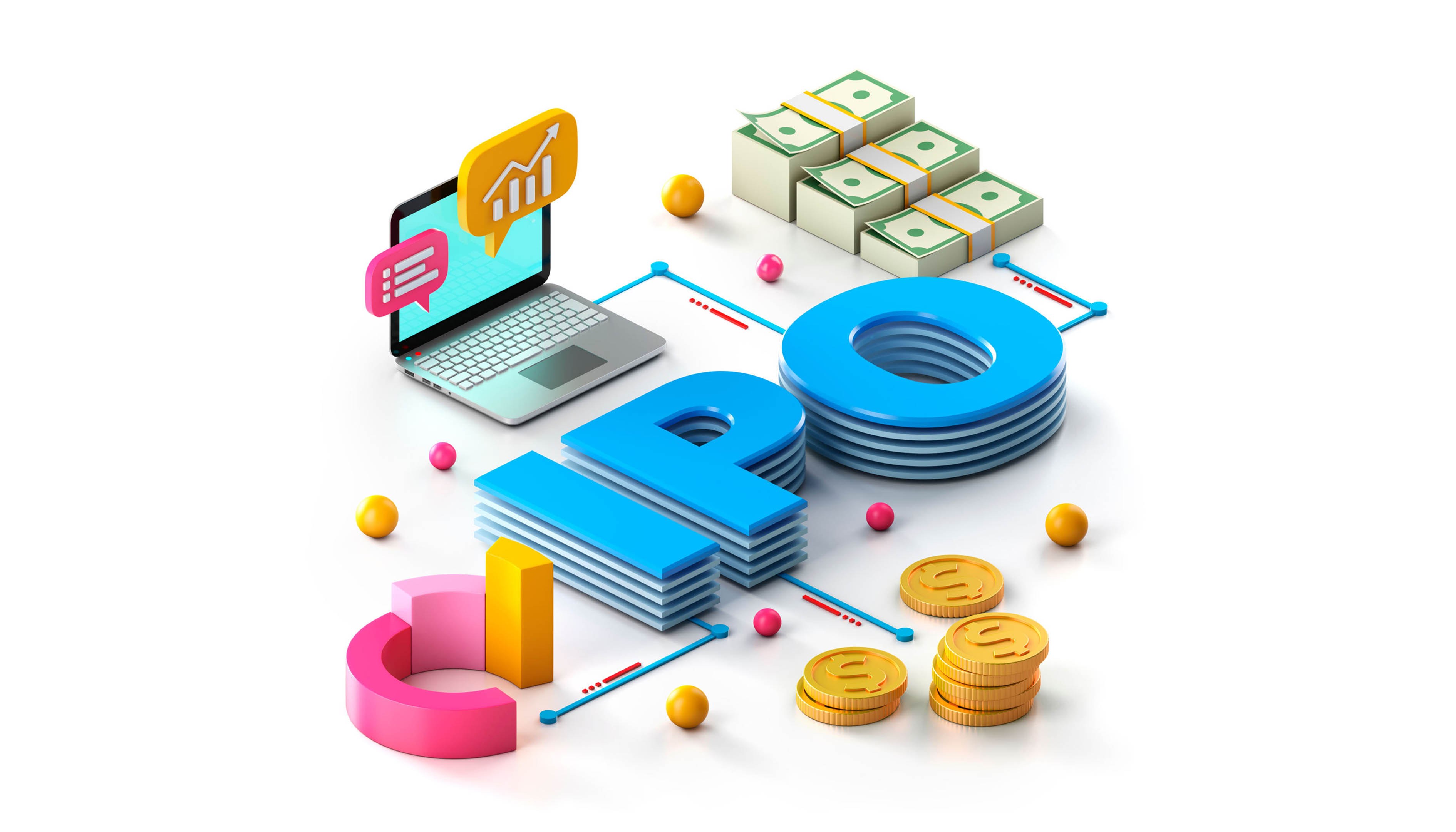 The early bird catches the worm – this is also the same principle guiding the thought process of investors in IPO stocks. They want in early on the action, to term it differently.
But to you who might not know what an IPO even means, being an early bird might not make sense.
Allow us to introduce to you this concept: what it is, its pros and cons, examples, and the IPO lineup this year. Then it's up to you to decide whether or not you want to catch the worm.
What are IPOs
IPO stands for "initial public offering." It basically is the first time a company goes public. You can also call it a transition where a private company starts to sell shares to the public.
The most recent example you'd most probably know is Grab. Before 2021 ended, Grab announced its IPO on Nasdaq. Prior to this, Grab was privately owned. Its investors were just a few, including the founders' families and friends and some professional investors.
It going for public listing meant it's changing to public ownership; hence, retail investors like us can buy shares and invest in the company.
A company can go public any time, whether it has been around for a few years or a few decades. Still, holding an IPO comes with prerequisites. Generally, the company planning to go public must meet the requirements set by the exchanges, e.g., Nasdaq, NYSE, TSE, and SGX, where it plans to list.
Thus far, the biggest IPO is that of Alibaba Group Holdings Limited in 2014, with an almost $22 billion valuation. Early investors in BABA definitely saw profits a few years after investing since its IPO.
Why the transition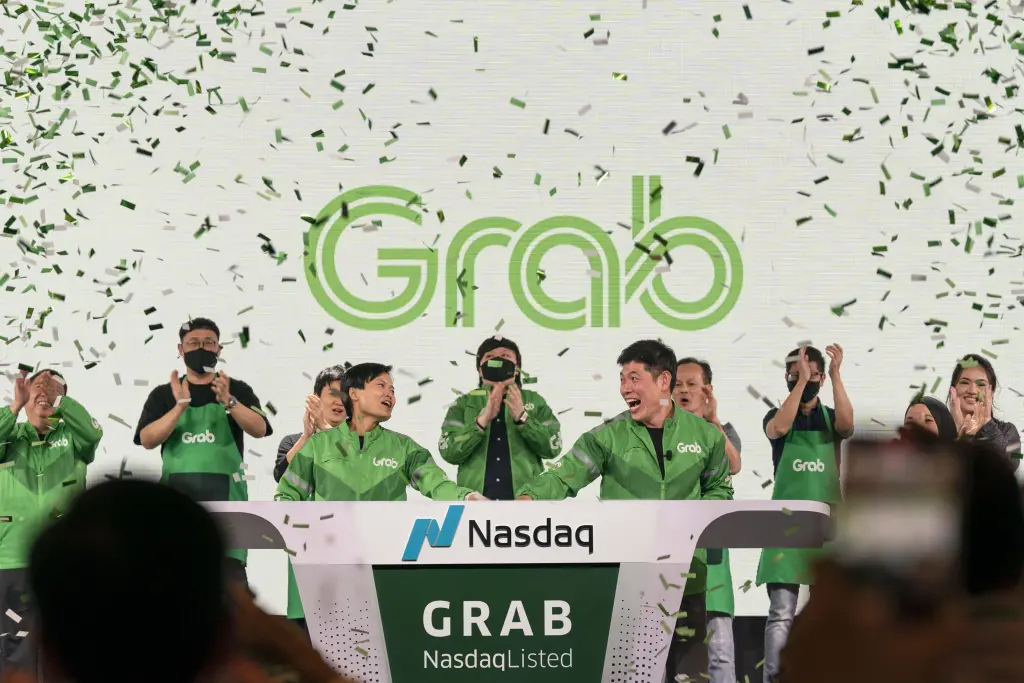 Why would a company like Grab go public? Why not settle for private ownership instead of doing IPO?
Investments are the primary reason why a company would want to shift to public ownership.
Opening its doors to the public means more investors investing their money in the business. The company can then use the money to finance its growth.
With more capital to fund its growth and development, the company also gets more exposure and gets help in building its public image, hence, easier for it to forge deals. Then this will translate to profits.
Other than this, a company would conduct an IPO to raise capital to pay off its debts. It's also an opportunity for private investors or company insiders to either diversify or ensure the liquidity of their investments.
To invest in IPO stocks or not
There are advantages and disadvantages to investing in IPO stocks. For one, as mentioned above, you can catch the worm if you're one of the early birds.
Typically, investors looking for "hot growth stocks" look at IPO stocks because these companies are new. The logic here is that them being new comes with high growth expectations. And we have seen stocks that have made those who invested in their IPOs huge profits, for example, Apple and Amazon.
But there are also downsides.
For example, there have been companies that held an IPO but struggled and went out of business just after a few years. It may be because they didn't meet expectations or they underestimated the costs and effort that come with maintaining a business within the public ownership space.
The historical performance of IPO stocks also isn't that steady. There were times when it outperformed the S&P 500, but there were also instances when its performance went below expectations.
Below is a graphic comparison of how the performance of IPO stocks and S&P500 differ in a 10-year period.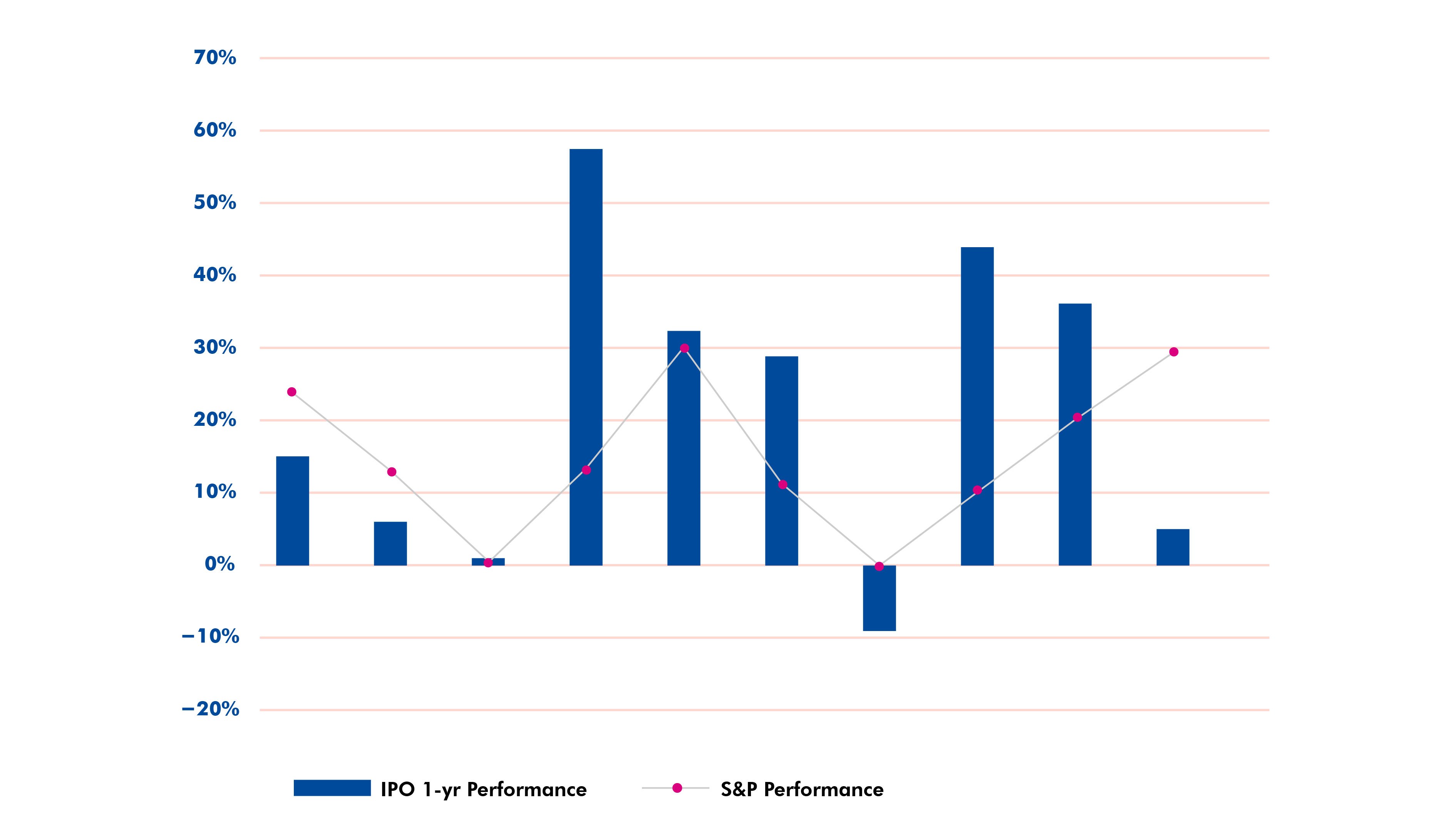 This means that being an early bird won't always let you catch the fattest worm. It's not guaranteed that a company can make profits and give you high returns.
Even though it is a popular stock, remember that it's an initial public offering – meaning the company is new in terms of operating publicly. Would they know how to manage shareholders' equity? Would your investment be put to good use?
Likewise, it can be quite difficult to gauge whether a company recently going public will perform well, as you don't have easy access to its reports. Hence you won't have a basis on whether it has a moat, and how strong the moat is for you to invest your money in.
IPO stocks lineup in 2022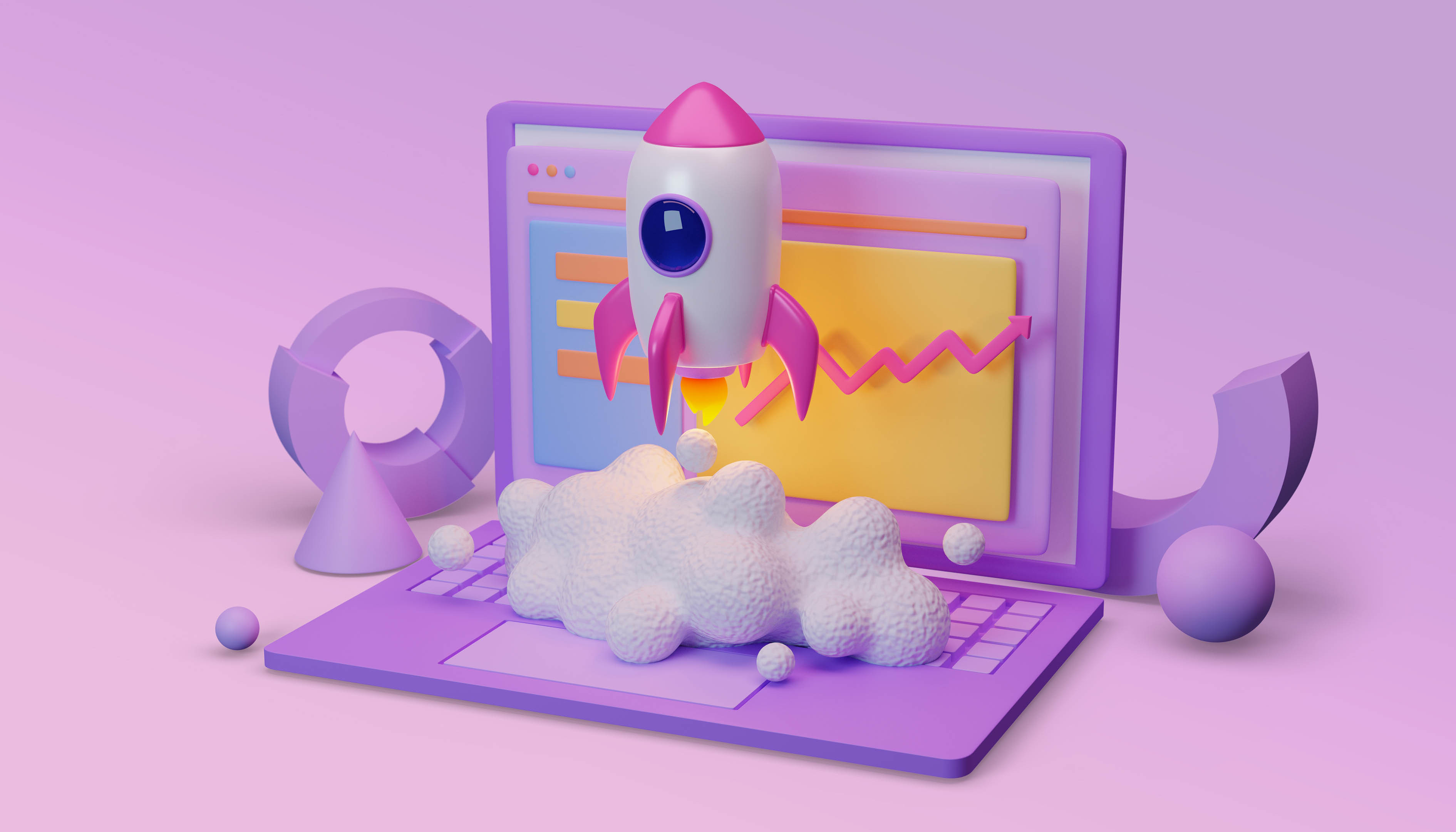 Still, should you wish to explore more about IPO stocks this year, here's a list of those that announced their intent to hold IPOs in 2022.
1. Reddit
You know Reddit. The social media company is still privately owned but is looking to go public this year. It was valued at about $10 billion in 2021, and its user growth is at an all-time high, particularly during the pandemic.
2. Impossible Foods
Heard of plant-based burgers? Or perhaps you have vegan friends who don't consume meat products? Impossible Foods target these consumers. They sell plant-based burgers and bank on sustainable food production. Valued at $7 billion, this company is reportedly going public this 2022.
3. Instacart
Instacart is an online grocery delivery in the US and Canada. It's one of the businesses that boomed especially during the pandemic as people were stuck at home and relied on online services for their daily necessities.
In 2019, Instacart's CEO Apoorva Mehta hinted at the company's plans to hold an IPO that same year. But it was postponed as the company focused on diversifying its business model.
If it finally holds an IPO this year, experts predict Instacart could be one of the biggest IPOs in history, with an almost $40 billion valuation. A couple of months ago, however, it slowed down hiring and reduced its valuation to about 40%, giving Instacart a $24 billion valuation.
4. Discord
One of the rising stars in the communication space is Discord. If you haven't been using it, ask your gamer friends or those who are into cryptocurrencies about it and they're sure to know this platform.
Discord is an instant communication app used by 140 million users per month. Its latest valuation is at $15 billion.
5. Chime
Chime is an online bank that is also set to hold its IPO this 2022. It was valued at $25 billion in 2021 and is hoping for a $40 valuation. Reports say that Chime has already hired Goldman Sachs to lead its IPO.
6. Databricks
Technology and digitalisation have played big roles in recent years. One of those that benefitted is Databricks when companies started to look at big data to further develop their businesses.
Databricks is estimated to be worth $38 billion and is anticipated to go public this year.
7. Stripe
You'd know Stripe if you hold a business that relies on the cloud to process payments. In 2021, Stripe was worth $95 billion. But this year's slump also affected the fintech company. In July, the internal value of its shares reportedly dropped to 28%.
It hasn't announced plans to hold an IPO anytime soon, but experts have hinted at the company's next big move to happen in mid-2022.
When investing in IPO stocks, refer to your portfolio management lessons first. Can you afford to invest in these growing companies vis-à-vis your investment objectives?
Understand how to manage your stock portfolio efficiently. Join us for a free investing bootcamp today.
DISCLAIMER

This article and its contents are provided for information purposes only and do not constitute a recommendation to purchase or sell securities of any of the companies or investments herein described. It is not intended to amount to financial advice on which you should rely.

No representations, warranties, or guarantees, whether expressed or implied, made to the contents in the article is accurate, complete, or up-to-date. Past performance is not indicative nor a guarantee of future returns.

We, 8VI Global Pte Ltd, disclaim any responsibility for any liability, loss, or risk or otherwise, which is incurred as a consequence, directly or indirectly, from the use and application of any of the contents of the article.