VI Blog
Santa Claus Rally: Is it for real?
05 Jan 2022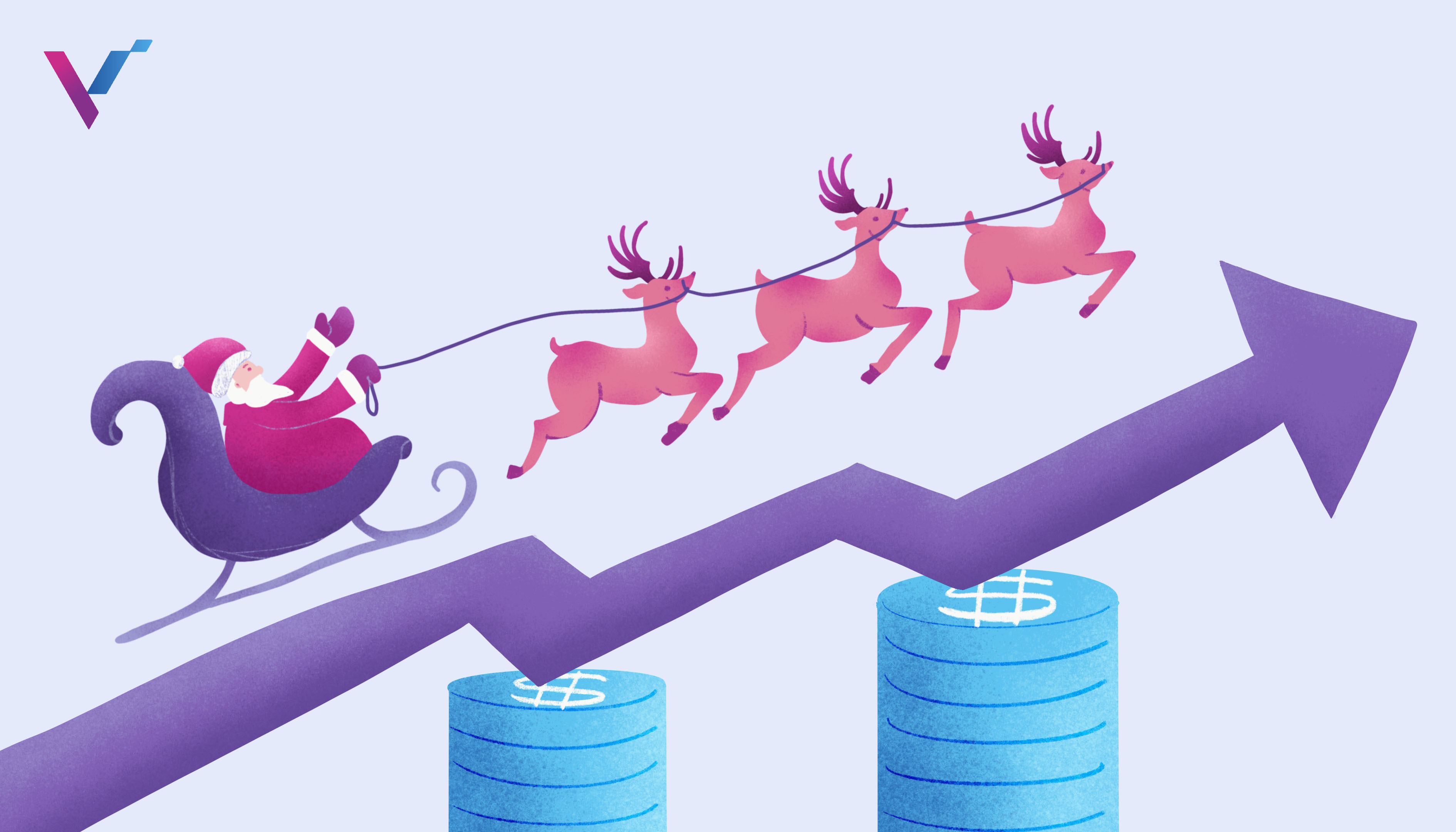 Did Christmas come late for you? The Santa Claus rally could be just what you're looking for.
A "Santa Claus rally" is a sudden and significant increase in stock prices that occurs during the holiday season. Many of us think of it as the term for when stocks rise during Christmas time.
What is the first thing that comes to mind when you hear the name 'Santa Claus' – gifts, money, Christmas bonus? These concepts are presumably where the term originated.
Traders and investors usually have more money to invest during this holiday season because of gifts from loved ones and year-end employment bonuses. Hence, the Santa Claus rally usually occurs in the last week of November or the first week of December, in consideration of most countries with tax years that conclude on 31st December and people are in a rush to complete deals.
What you should know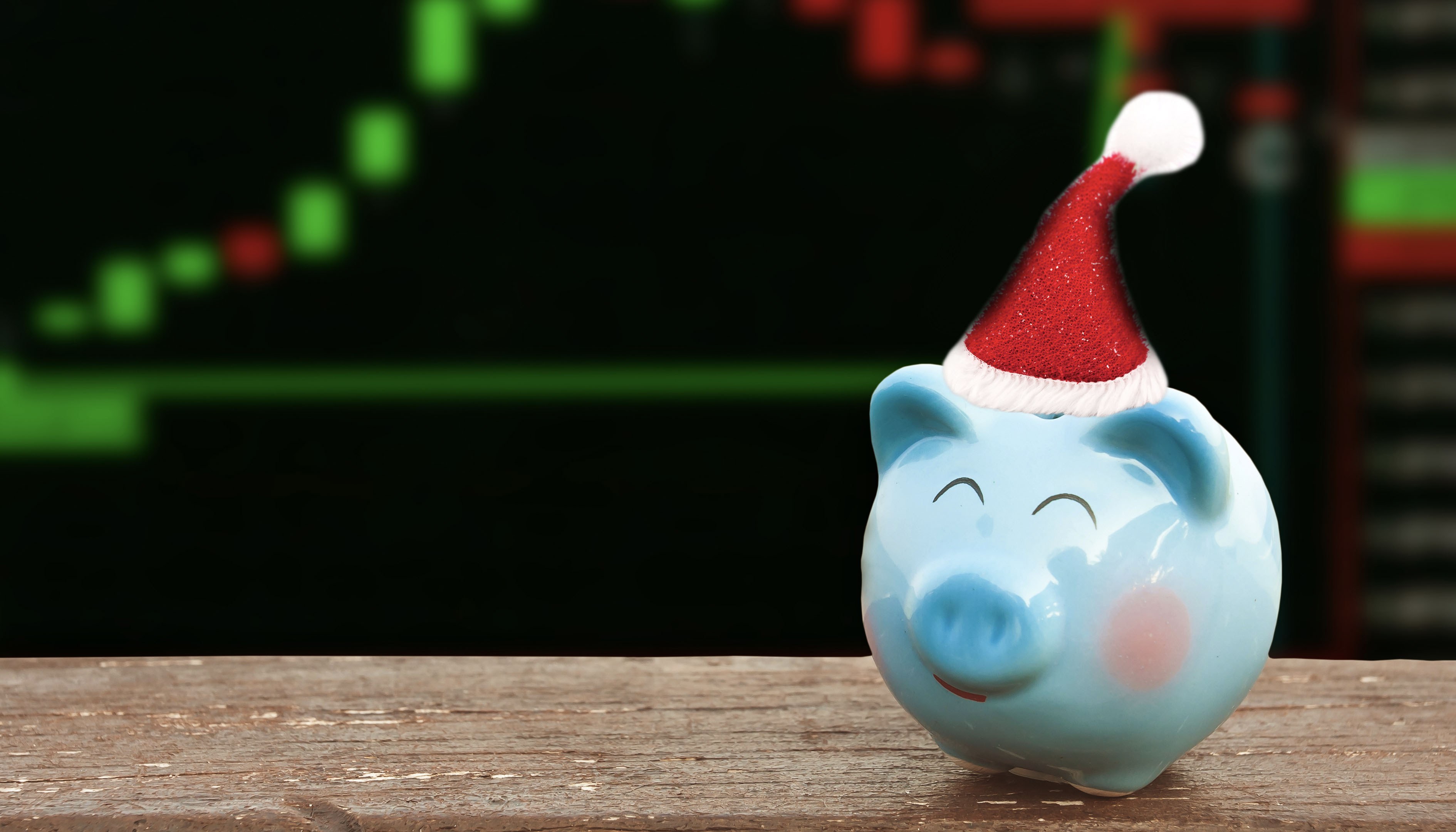 Like the majority of investors, you probably would have also invested a lot more during the last few days of Christmas as compared to the rest of the year. This likelihood is often attributed to the feeling of optimism that comes with the new year.
Likewise, the holiday season, as we know it, is when retailers make most of their annual revenues. Consumers come out in droves, which boosts business profitability, thereby, increasing stock prices. Unsurprisingly, this creates a ripple effect since other firms perceive the purchases as synonymous with "strong economic growth." With such an expectation, stock prices in nearby industries normally rise. For example, CapitaLand's [SGX: C38U] stock price rose from $1.96 in mid-December to $2.09 in early January.
When the obvious position to take in a Santa Rally is long, timing the market is never a smart move. Whether you want to trade the Santa Rally or not, it's important to consider market activity to reduce your risk.
It's also worth mentioning that such a short-term change will have little impact on buy-and-hold tactics. You should always know where to put stops and limits by looking at prior years' results.
The stock market is unpredictable so we should always be prepared when things go south.
Impact of a Santa Claus rally
If you're a long-term investor, the Santa Claus rally would most probably have minimal impact on your portfolio in the long run. It'll be good to remember that this rally is a fun seasonal tendency in the stock market. And more often than not, it's not a huge reason to be too pessimistic or optimistic.
On another note, traders looking to make a quick buck might want to wait for the Santa Claus rally. The market's performance is uncertain due to the time of year, but it is expected to go in an upwards direction.
If you have the trading knowledge required to handle risk in short periods, then the opportunities listed below may be perfect for your needs.
See also: Basics of Options Trading for Beginners
Tips and tricks for the Santa Rally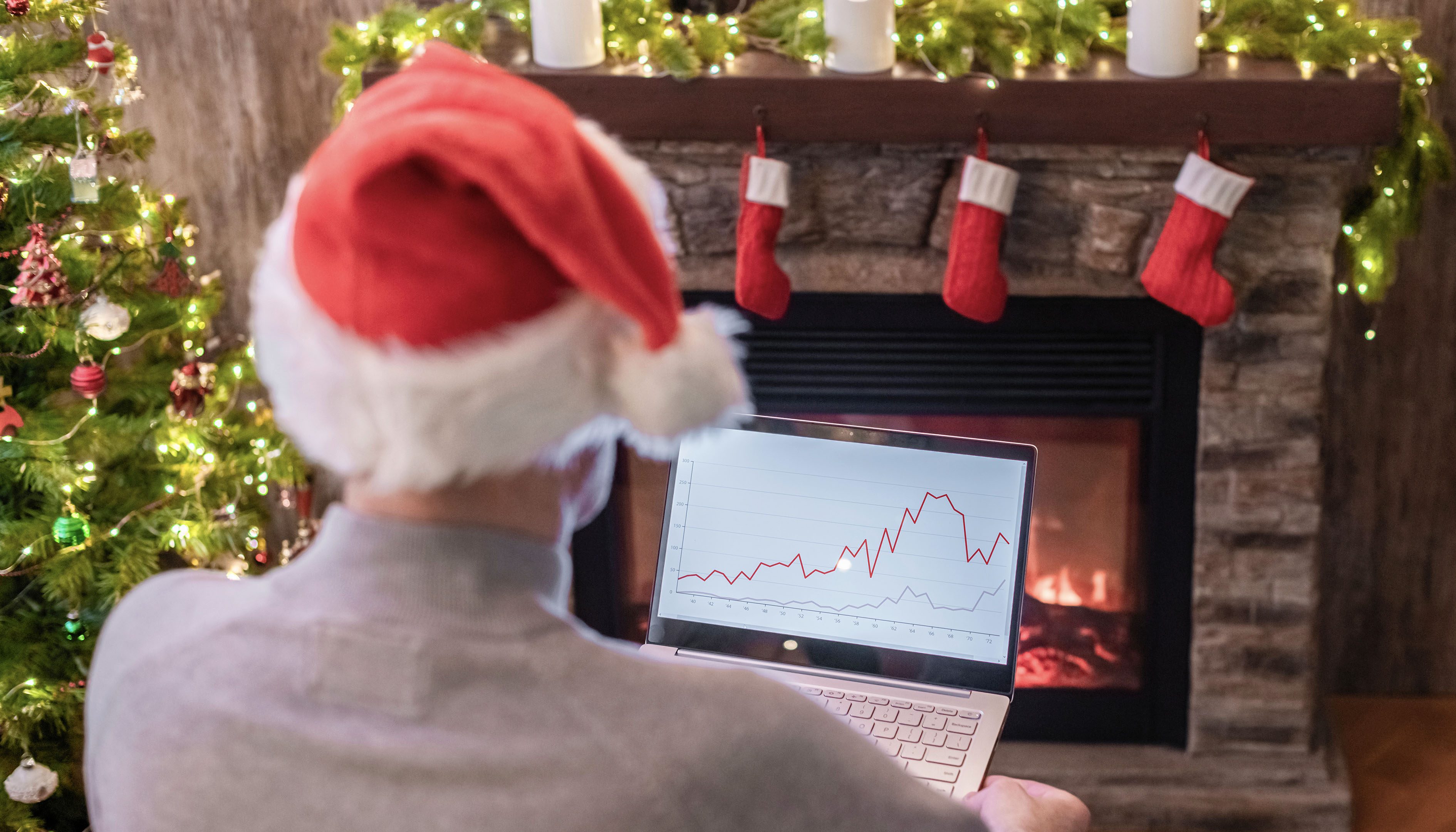 1. Choose a niche and stick with it
Because there are so many different methods to trade in the financial market, we must be mindful of our trading style and stick to it to avoid losses. If we keep changing our trading styles, we would need to constantly watch the market. This can be very tiring and could potentially lead to impulse purchases.
Sticking to one's speciality may pay off for investors in any stock market scenario over time, not just the Santa Claus rally.
2. Pay attention to the price rather than the advice
Santa has a lot to offer during the rally. The Christmas rally isn't restricted to a single sector or stock group. Some equities, on the other hand, tend to increase more than their rivals. In this situation, your ability to differentiate the gold from the dirt is essential, especially when the rally is short-lived.

At this point, technical analysis comes to the rescue, helping us identify high-return assets with low risks. To make a quick move, you can screen stocks with a strong uptrend and higher momentum while looking at the charts. Nonetheless, a well-balanced mix of technicals and basics is usually a good idea.
3. Keep an eagle's eye on everything
The Santa Claus rally is frequently fuelled by investor sentiments throughout the Christmas season where the thrill usually wears off within a short period of time. The Christmas season rally normally lasts approximately a week, after which all the "whales" return to the markets.
In this situation, a hawk's-eye view will assist you in navigating the markets with agility. In other words, making quick decisions to get in and out of the market during the Christmas surge might be more profitable than sitting with a long-term view, especially when the market is driven by immediate emotions.
4. Always keep a close eye on your risk
During a Christmas rally, it's easy for us to get carried away with the green numbers flashing across the screen. This results in us overlooking precautions and increasing our positions in the hopes of achieving a huge profit.

While this strategy could work a few times, a single market turnover could cause a possible spectacular profit into devastating losses in the blink of an eye. The main difference between you and a professional fund manager is how well you manage risk.
While these suggestions can assist you in reaping the rewards of the Christmas surge, the surrounding risks should not be overlooked. As a result, it's essential to consider the markets' probabilistic character before attempting to profit from the Santa Claus rally.

This rally will always be "likely," not "certain," regardless of how certain an event or result is. However, if you can continue to manage risk, keep to your niche, and ignore the noise, you can profit handsomely from Christmas or any other possible stock market rally.
The Santa Claus rally is ending soon. You still have a few days left to collect more gifts from Santa.

Join our complimentary masterclass to learn how you can take advantage of more stock investment opportunities.
DISCLAIMER

This article and its contents are provided for information purposes only and do not constitute a recommendation to purchase or sell securities of any of the companies or investments herein described. It is not intended to amount to financial advice on which you should rely.

No representations, warranties, or guarantees, whether expressed or implied, made to the contents in the article is accurate, complete, or up-to-date. Past performance is not indicative nor a guarantee of future returns.

We, 8VI Global Pte Ltd, disclaim any responsibility for any liability, loss, or risk or otherwise, which is incurred as a consequence, directly or indirectly, from the use and application of any of the contents of the article.