VI Blog
4 Stocks to Buy and Hold in 2022
10 Feb 2022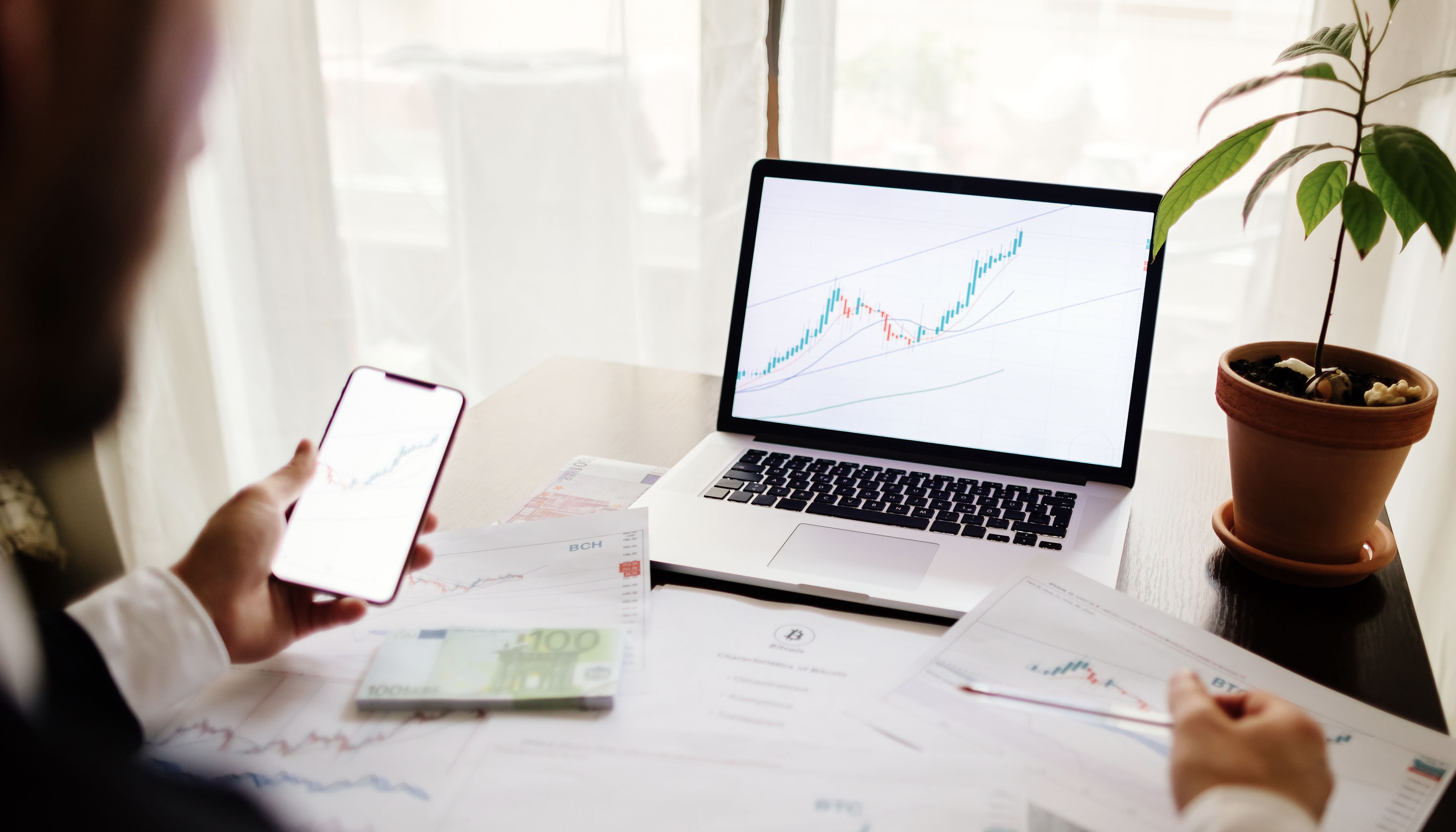 "Forever" – this is Warren Buffett's preferred stock holding duration. And it says a lot about his principle in investing, which we, at VI College, also follow.
Essentially, it is about buying stocks and holding onto them for the long term, say several years or decades. Some prefer to call it the "buy-and-hold strategy."
This same strategy worked for Buffett, hence, we cannot deny the fact that it works. After all, we believe that investing success lies in your time in the market versus timing the market.
What's the point of timing the market when we know it is highly volatile anyway? Buying in and out of stocks isn't investing; it's gambling!
To ride out the market's volatility, value investors settle for a long-term approach. We buy stocks to hold on to them for years to come and let compounding do its work.
So what are the best stocks to buy and hold this year? Here are some of our top picks.
1. Apple Inc.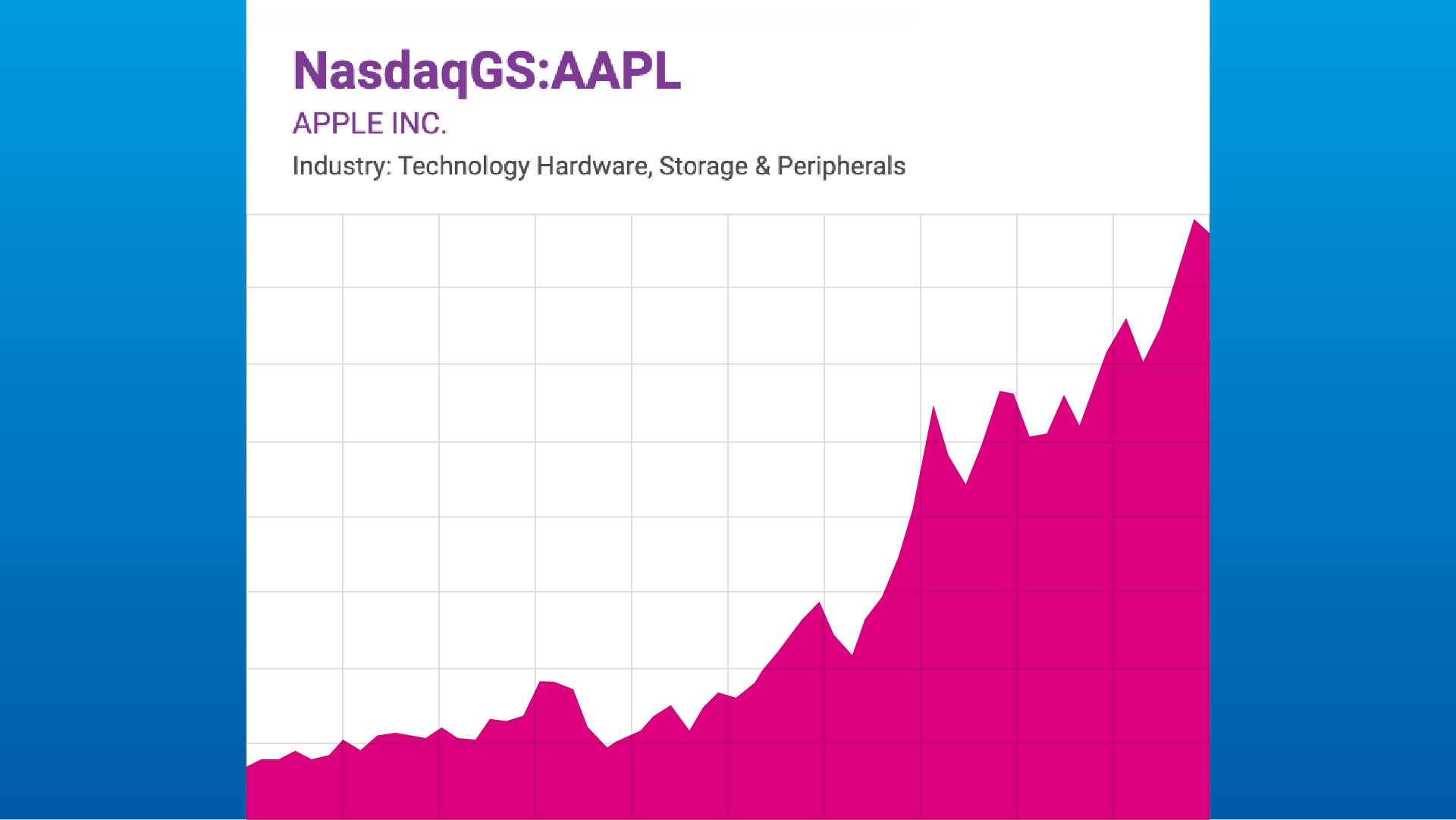 Apple shares are given as freebies by some brokerages in Singapore that you might think this stock might be something that the market finds unprofitable.
But Apple is one of those stocks with an exciting future. Yes, it might have underperformed in the overall market last year – and this provides a good opportunity to buy into the stock. Plus, Apple gives out dividends to shareholders!
You also can't deny that Apple has always generated a lot of hype around its product releases, which has always been backed by flawless execution.
In Q4 this 2022, Apple is expected to introduce their virtual and augmented reality gadgets, which would surely be a huge boost for its stock price.
These virtual and augmented reality gadgets will most likely be the entry point of the plan for Apple's transition into the metaverse -- another promising path for investors.
2. Tesla Inc.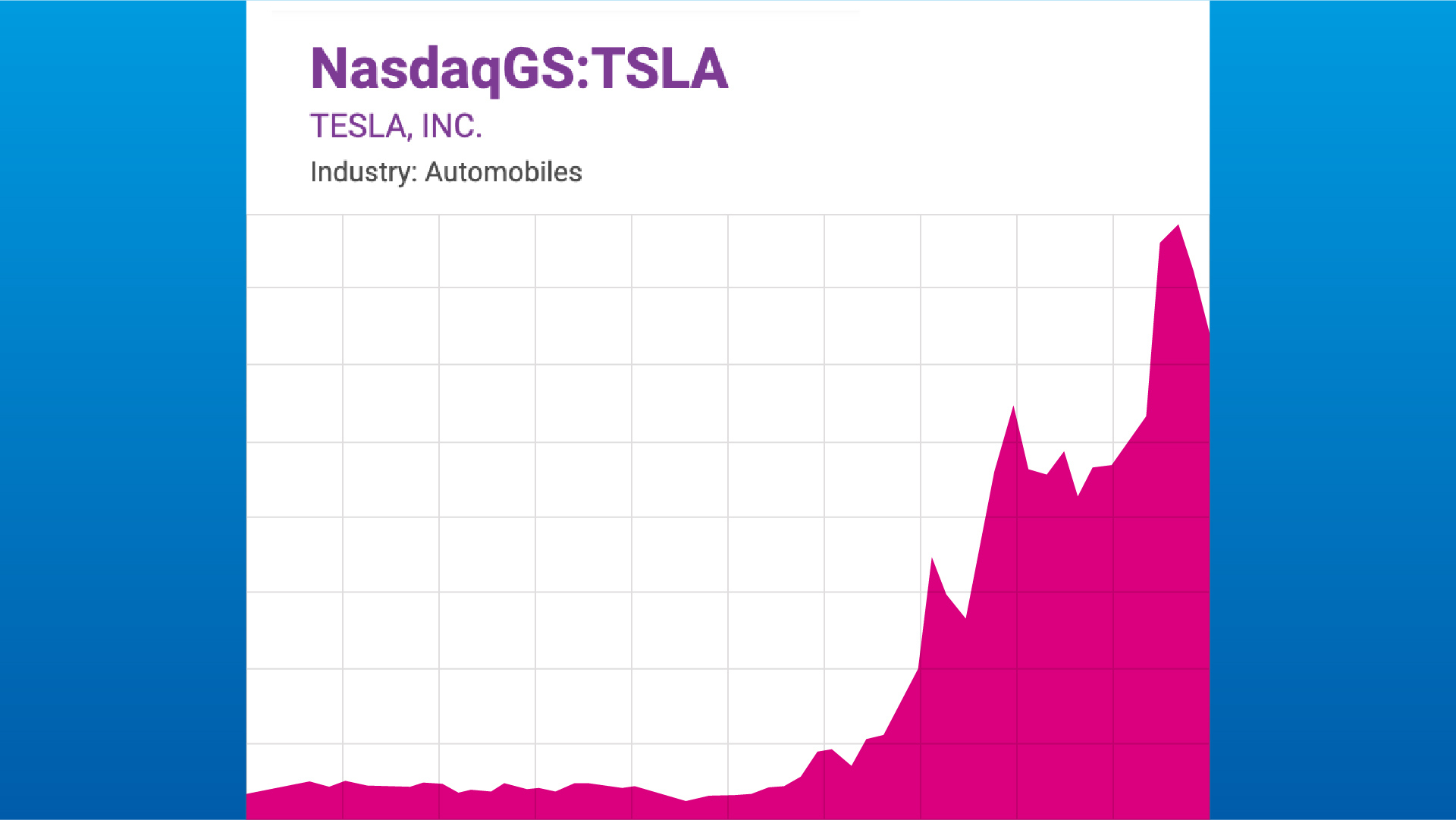 When you think about Tesla, what comes to your mind? Electric cars, maybe?
Yes, but Tesla is more than just electric cars.
Tesla's CEO, Elon Musk, has stated that manufacturing efficiency will be the company's long-term competitive edge, and the company is, thus far, delivering on that promise.
Tesla's projected annual production capacity has already surpassed 1 million electric vehicles (EVs), and despite challenges caused by semiconductor shortages, the company produced over 930,000 vehicles in 2021, a big increase compared to the previous year.
As manufacturing capacity in both the US and China has increased, and also because of Tesla's 2170 battery cell, which Tesla claims to be the world's cheapest and greatest energy cell, Tesla's cost per car has decreased significantly.
Despite its past success, you shouldn't count on Tesla's finest days being over. The Tesla semi-tractor production is set to begin this year, and the trucking sector is prepared for change.
This year, the business hopes to integrate its new 4680 battery cell into its vehicles, a technology that should help maintain its present cost advantages.
Another exciting thing for Tesla is its plans to create a self-driving ride-hailing service in the future, a sector that could be worth $1.2 trillion by 2030.
3. Berkshire Hathaway Inc.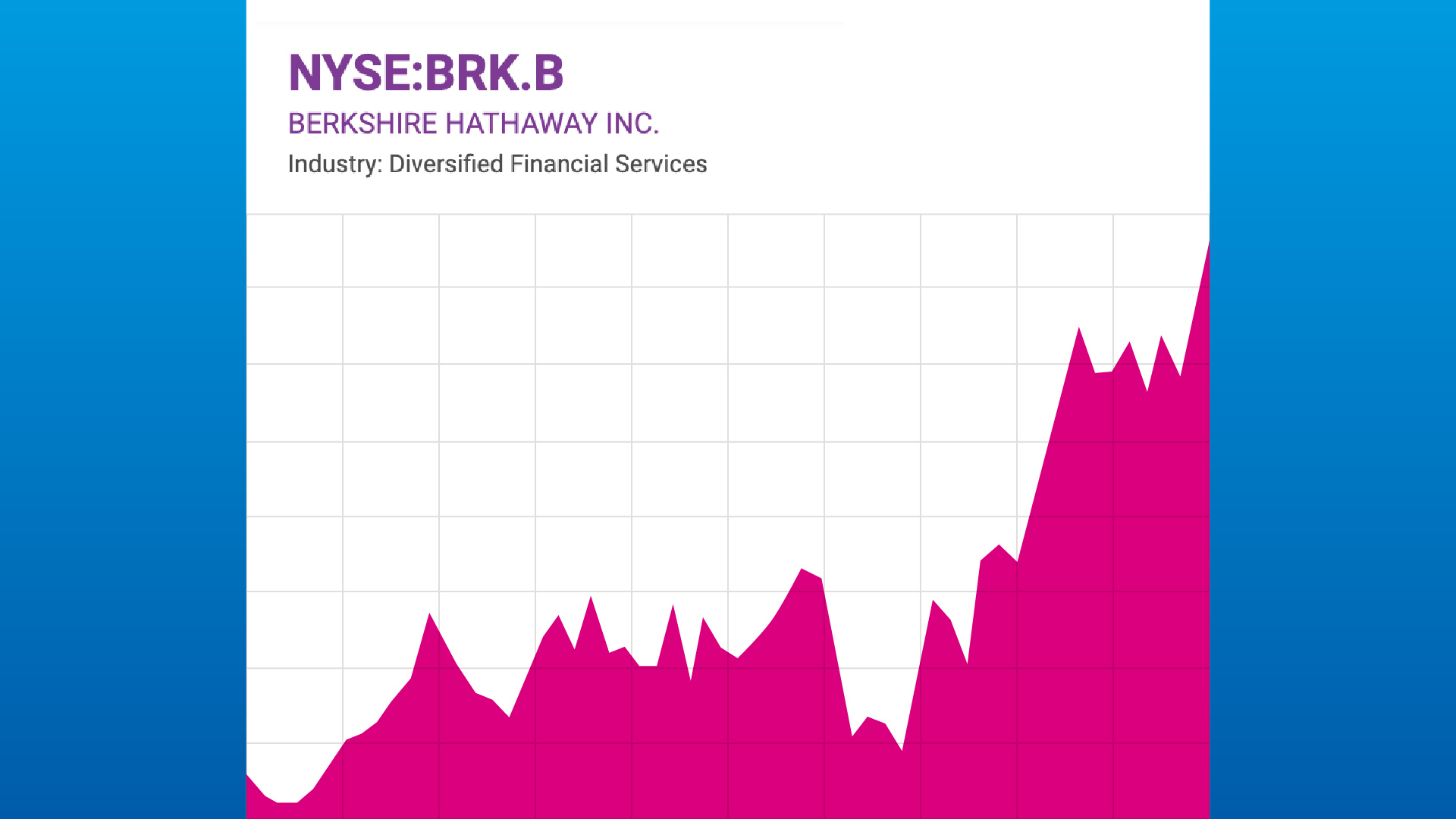 Berkshire Hathaway is the most recognised buy-and-hold stock.
Warren Buffett's company has gained huge benefits from the pandemic since its underlying positions have performed well and continue to do so. In fact, BRK.B shares have increased more than 50% from March 2020.
Berkshire Hathaway had $149 billion in cash on hand as of the company's most recent quarter. The company has not been very active in the use of cash over the years, but they have recently used it to buy back their own stock.
Stock buybacks are one way for companies to return value to shareholders, especially because Berkshire shares do not pay dividends, as Warren Buffett prefers to reinvest the profits back into the company.
Berkshire Hathaway stock is similar to an exchange-traded fund (ETF). It has a diversified portfolio of strong companies in different sectors of the market. The company owns stocks such as Bank of America, Coca-Cola, American Express, and Verizon, all of which are companies that have a huge presence in their own sectors.
The fact that Warren Buffett, who has a net worth of over $100 billion, amassed the majority of his money after turning 50 is proof that the company will grow at a faster rate in the long term. 
Over the years, Berkshire Hathaway has shown to be a good investment. The company is always on the lookout for good deals in strong companies. Furthermore, no one does it better than Warren Buffett when it comes to management and investing.
4. Microsoft Corporation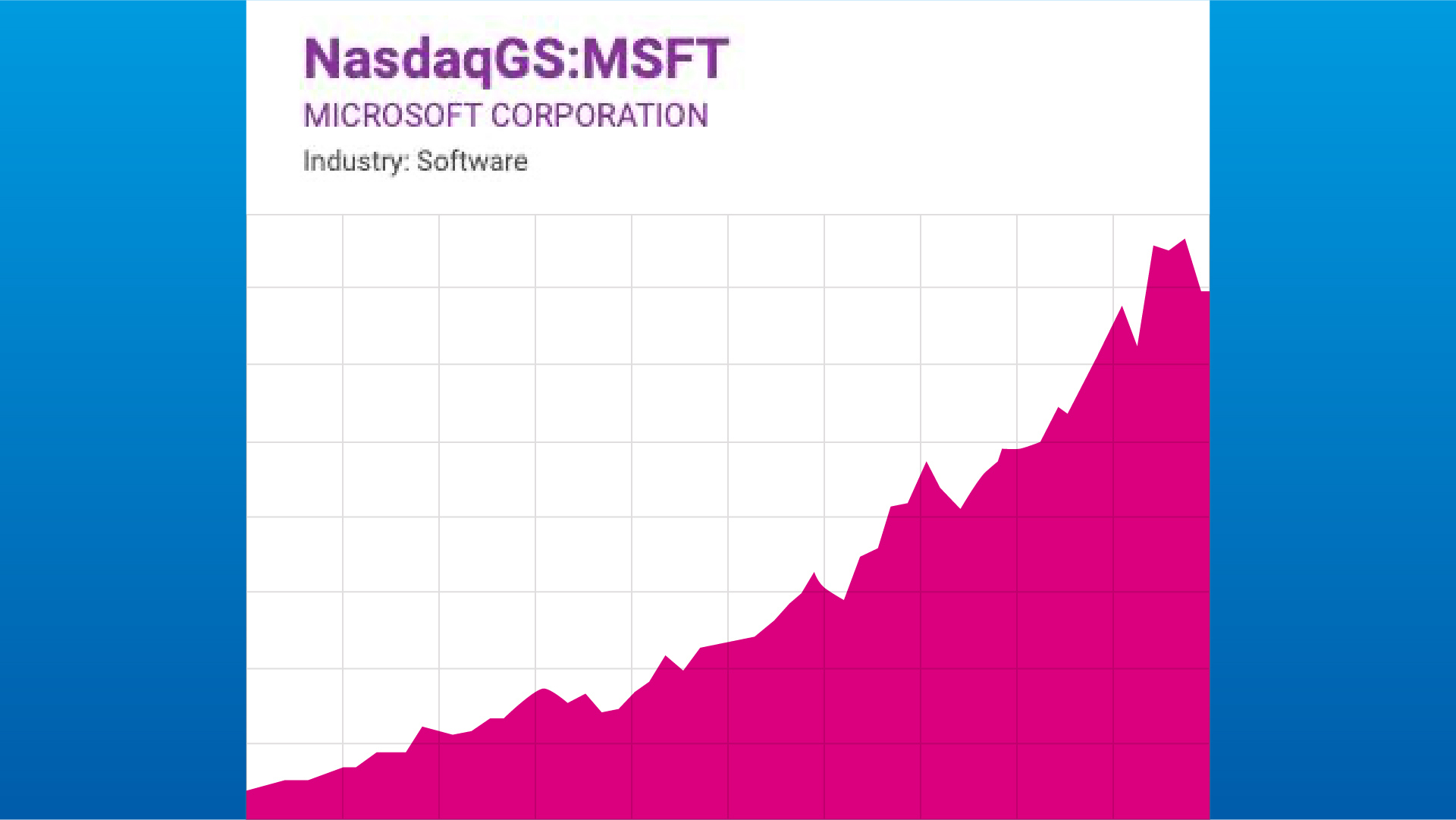 You have definitely heard of and used Microsoft. And with this premise, you'll already know why we put it on this list.
A leader in computer systems and applications, Microsoft's products are used by both individuals and businesses. And its business model provides it with an edge where customers will think twice before changing to a new application.
See also: Microsoft Stock Analysis - Is MSFT a good stock to buy?
In the past few years, Microsoft has also made a lot of progress in the software sector, in particular its Azure service. Such service lets businesses improve productivity with lowered expenses, thereby paving a solid path for Microsoft's long-term growth.
Looking for quality companies is the best strategy for identifying stocks to buy and hold. If you noticed, the stocks we've included in the above list are solid businesses with a lot of room to grow in terms of revenue and potential.
To learn more about buy and hold stocks, join our free masterclass.
DISCLAIMER

This article and its contents are provided for information purposes only and do not constitute a recommendation to purchase or sell securities of any of the companies or investments herein described. It is not intended to amount to financial advice on which you should rely.

No representations, warranties, or guarantees, whether expressed or implied, made to the contents in the article is accurate, complete, or up-to-date. Past performance is not indicative nor a guarantee of future returns.

We, 8VI Global Pte Ltd, disclaim any responsibility for any liability, loss, or risk or otherwise, which is incurred as a consequence, directly or indirectly, from the use and application of any of the contents of the article.