VI Blog
Finding the Best Stocks to Buy
14 Aug 2021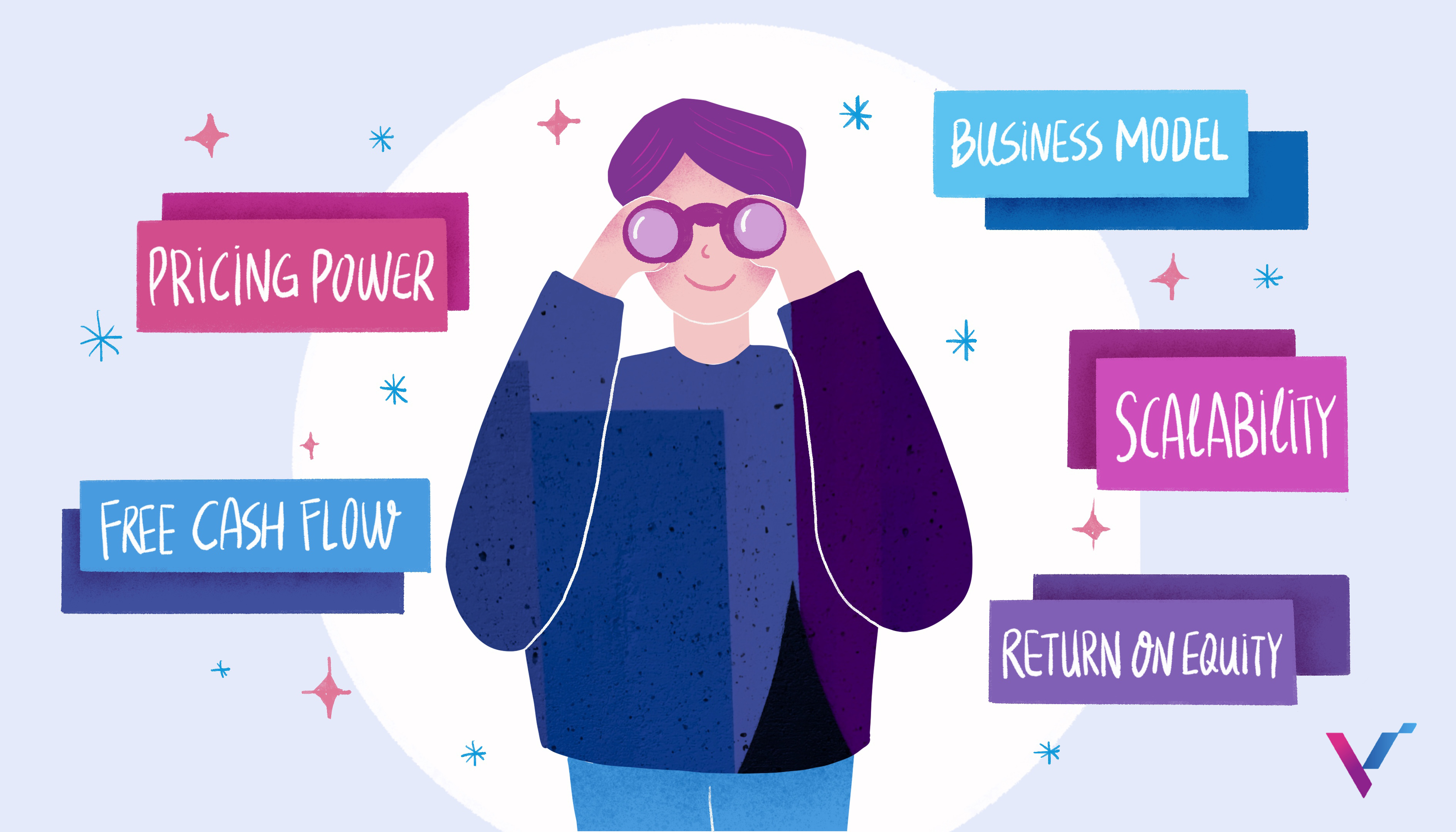 Searching the web or asking for quick tips for the best stocks to buy may not be your best investment strategy. You can't just search for the 'top ten stocks to buy right now' on Google and invest in each of the stocks fed to you by different 'experts.'
When you blindly follow recommendations from friends, family, or 'experts,' you will, later on, find yourself stuck when deciding whether to sell, cut loss, or continue holding the stock.
It's just not wise to agree on everything, be it in stock-picking or life in general. Always, you have to practise critical thinking.
See also: Why searching for hot stocks is not always a good idea
Here we outline a simple framework for you to pick the best stocks to buy, ones that generate sustainable growth for your portfolio, and can give you compounded interest over the years.
1. Business Model
While property is all about location, location, and location, the stock market equivalent always falls back to business model, business model, and business model.
Avoid buying hot stocks just because they are 'hot.'
Remember how, back in the day, GoPro [NASDAQ:GPRO] was an extremely hot product and investors were pouring their money into the company, eventually raising its share price to $100 per share? But after a few years, it crashed down to $2 per share.
The moral here is to understand the company's business model before listening to the market noise, as the noise could just distract rather than help you.
What's important in a business model is looking out for durable competitive advantages – this means characteristics of the business that allow it to crush its competitors without bowing down.
For example, Apple [NASDAQ:AAPL] has a keen durable competitive advantage in building a ton of intellectual property that has allowed itself to build an entire ecosystem of customers who use its products.
2. Pricing Power
With competitive advantages, great businesses can charge whatever price they want for their products. The best stocks to buy belong to companies that set the price in the market, not those that follow. Once a business has to adjust its price to gain back customers, most of the time it means bad news.
3. Scalability
Not all products sold by businesses are made equal. If you want a fast grower, look for a rapidly scalable business. Examples would be technology companies' products rather than services. The best stocks to buy are the ones that can rapidly multiply themselves in value for you.
Keen to know about metaverse stocks? Here's a stock roundup.
4. Free Cash Flow
Cash flow is an important part of any business. A business can be profitable on the books but have zero cash flow.
Cash flow refers to real money coming into the company's bank.
For example, a company can be profitable and have no cash flow because the money may be tied up with customers that owe the company a certain amount.
Such is a dangerous game to play because the business lacks a safety net and lacks the resources to expand itself with no cash flow.
Cash flow is often a prerequisite to fast expansion.
Did you know that you can easily check a company's cash flow and all these other standards by using a stock screener tool? Check out the VI App and reduce the time you do your stock analysis.
5. Return on Equity
Good businesses often report a high return on equity (ROE), generating powerful returns for their shareholders. This is a mark of business efficiency.
In picking a stock, remember to do your own diligence. Check the company's business model, pricing power, scalability, free cash flow, and return on equity.
Only then can you proceed to do further analysis of its valuation versus share price and other crucial measures.
Interested to know more about picking the best stocks to buy right now? Join our free online masterclass here.

DISCLAIMER

This article and its contents are provided for information purposes only and do not constitute a recommendation to purchase or sell securities of any of the companies or investments herein described. It is not intended to amount to financial advice on which you should rely.

No representations, warranties, or guarantees, whether expressed or implied, made to the contents in the article is accurate, complete, or up-to-date. Past performance is not indicative nor a guarantee of future returns.

We, 8VI Global Pte Ltd, disclaim any responsibility for any liability, loss, or risk or otherwise, which is incurred as a consequence, directly or indirectly, from the use and application of any of the contents of the article.