VI Blog
Where to go for a value investing course in Singapore
21 Feb 2022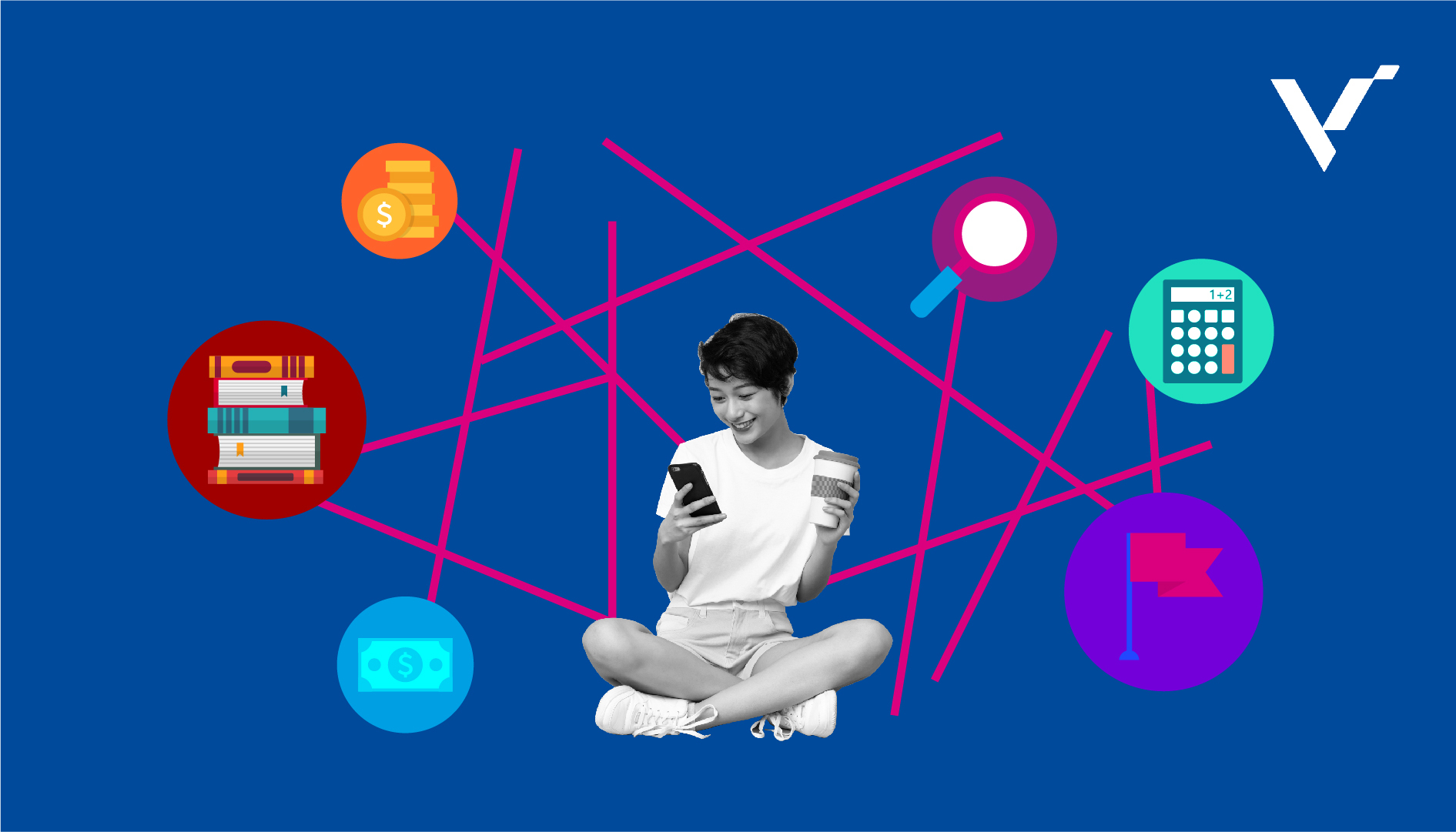 With the Chinese New Year celebrations just ended, the majority of Singaporeans have, most probably, done a review of their financials. Some might have even kickstarted their resolution to be financially free this year. And maybe you have decided to finally board the investing train.
First of all, congratulations on acknowledging the need to invest your money! It's the most important step.
Second, we understand that you could be torn from among the many investment strategies you're hearing about from your friends and family. Some might have recommended you start trading stocks. Others might suggest you invest in properties. Or you might have heard some advice to leave your money to robo-advisors.
But if ever you've been advised to do value investing, we're more than happy to brush you up with what this strategy is about, how everyone can do it, and what value investing courses are available for you in Singapore.
The value investing strategy
What is this method called value investing? Why are there special courses to learn about it?
Allow us to introduce the value investing strategy through some of the most famous quotes by Warren Buffett – which, we believe, you have already heard of at least once.
At 91, Buffett is one of the wealthiest and most powerful people in the world. He is the value investor whose advice the world heeds every single time.
And here are what he has to say about value investing:
1. Never invest in a business you cannot understand.
One of the key things you must understand when it comes to stock investing, in general, is the fact that underlying each stock listed in the share market is also a real business – which provides products or services, is run by a team of actual people, and has real financial results.
Value investing is looking at stocks as businesses. It seeks to understand the fundamentals of the business – whether it has growth potential, a competitive advantage over its industry peers, and a profitable business model.
When Buffett gave this advice, he was giving value investors a tip in choosing stocks to buy. This is because understanding a business is key to checking whether a stock is a good buy or otherwise.
Hence, we always emphasise that prioritising to look at one's circle of competence, or those that we personally know, is of utmost importance.
Imagine you're someone with a healthcare background. You'll find it easier to look at listed companies that operate within the healthcare industry because you already understand the metrics, the industry standard, business model, target market, et cetera of such companies.
Or as a parent, for sure, you know companies that are listed on the stock exchange, say, for example, the one you buy your baby products or your daily groceries from.
2. If a business does well, the stock eventually follows.
You might have the perception that investing takes up a lot of your time as you see "investors" pore over the stock market charts every day. In value investing, value takes precedence over price. We don't monitor the market every single day, as value investors pick stocks for their "value" (hence the term value investing) rather than price.
So when a business does well, its value also becomes higher. And this is what value investors are happy about because this would soon mean that the business is performing well, the market will soon realise its growth potential, more investors would invest in the company, and the share price will go up. In essence, this would translate into profits.
3. Don't buy a stock unless you think it's undervalued.
Value investors differ from traders and gamblers because we look at value first before looking at the price. Again, the market often doesn't see the true value of a stock, so most of the stocks are often overvalued or overpriced.
What Buffett teaches is to look for undervalued stocks or those whose value is greater than their share price. This is why value investing is sometimes compared to buying marked down items in the shopping mall. You know the value of the stock but you don't necessarily pay for its advertised price. Rather, you wait until it's sold at a discount. Or you wait until its share price is commensurate with its value to ensure you don't overpay for it.
4. You are neither right nor wrong because the crowd disagrees with you. You are right because your data and reasoning are right.
Value investors are not "herd followers." They don't buy a stock just because other people are buying it.
We buy a stock because we have done a thorough analysis of it, and therefore, we have confidence that it will give us profits in the long term.
We understand that market noise can be quite difficult to avoid, but as investors, we ought to know how to filter these noises out, so our emotions won't get the better of us.
5. Someone's sitting in the shade today because someone planted a tree a long time ago.
Value investing is for the long-term. You plant the tree now in hopes of having a shade in the future. Value investing is not gambling, it's not about buying a stock today in the hopes of getting profits from its share price going up tomorrow.
Value investors buy a stock with the intention of holding on to this investment for the long term, say years or even decades, and letting compounding do its work. At the same time, it's about having confidence in your investment to grow over time and give you a stable income, in the case of dividend stocks, as you wait for capital gains.
By now, we assume you have a better understanding of how value investing works. And by now, you should've realised that this strategy can work for anyone willing to learn and apply it in their investing journey.
And yes, you're correct. Learning value investing could take some time. You can read books, attend workshops, and practise it yourself.
For a list of value investing books, visit this article.
If you'd rather go for a value investing course, we're happy to recommend to you some programmes that we offer our VI Community.
Value investing courses at VI College Singapore
VI College is Asia's largest financial education provider. We teach interested investors from 29 different cities and have already transformed more than 60,000 lives since 2008.
You can come for our value investing courses, both free and paid, to understand more about value investing. A list of which is provided below.
Passive Income for Families Masterclass
Fee: FREE
Location: Online
Duration: 2 hours
Speaker: Pauline Teo
Who is it for: Beginner investors, parents and retirees interested to invest in the stock market, intermediate investors who want to do value investing, the general public who wish to find ways to have more passive income through investing in stocks
Value Investing Bootcamp International
Location: Online
Duration: 5 days
Speaker: VI College Master Trainers
Who is it for: Beginner to semi-experienced investors who want to know about stock valuations, portfolio management, and in-depth stock analysis
Value Investing Bootcamp Full Edition
Location: Online
Duration: 2.5 days
Speaker: VI College Master Trainers
Contents: In-depth valuation strategies, managing emotions as an investor, basics of options trading
We recommend you go to our free programme first to gauge whether our teaching style and value investing techniques fit your criteria. From there, you could start planting your own tree so you can enjoy its shade in the future.
Here's the link to register for our complimentary webinar: https://8vi.link/freewebinar-sg
DISCLAIMER

This article and its contents are provided for information purposes only and do not constitute a recommendation to purchase or sell securities of any of the companies or investments herein described. It is not intended to amount to financial advice on which you should rely.

No representations, warranties, or guarantees, whether expressed or implied, made to the contents in the article is accurate, complete, or up-to-date. Past performance is not indicative nor a guarantee of future returns.

We, 8VI Global Pte Ltd, disclaim any responsibility for any liability, loss, or risk or otherwise, which is incurred as a consequence, directly or indirectly, from the use and application of any of the contents of the article.