VI Blog
What you must know before investing in dividend stocks
16 Aug 2021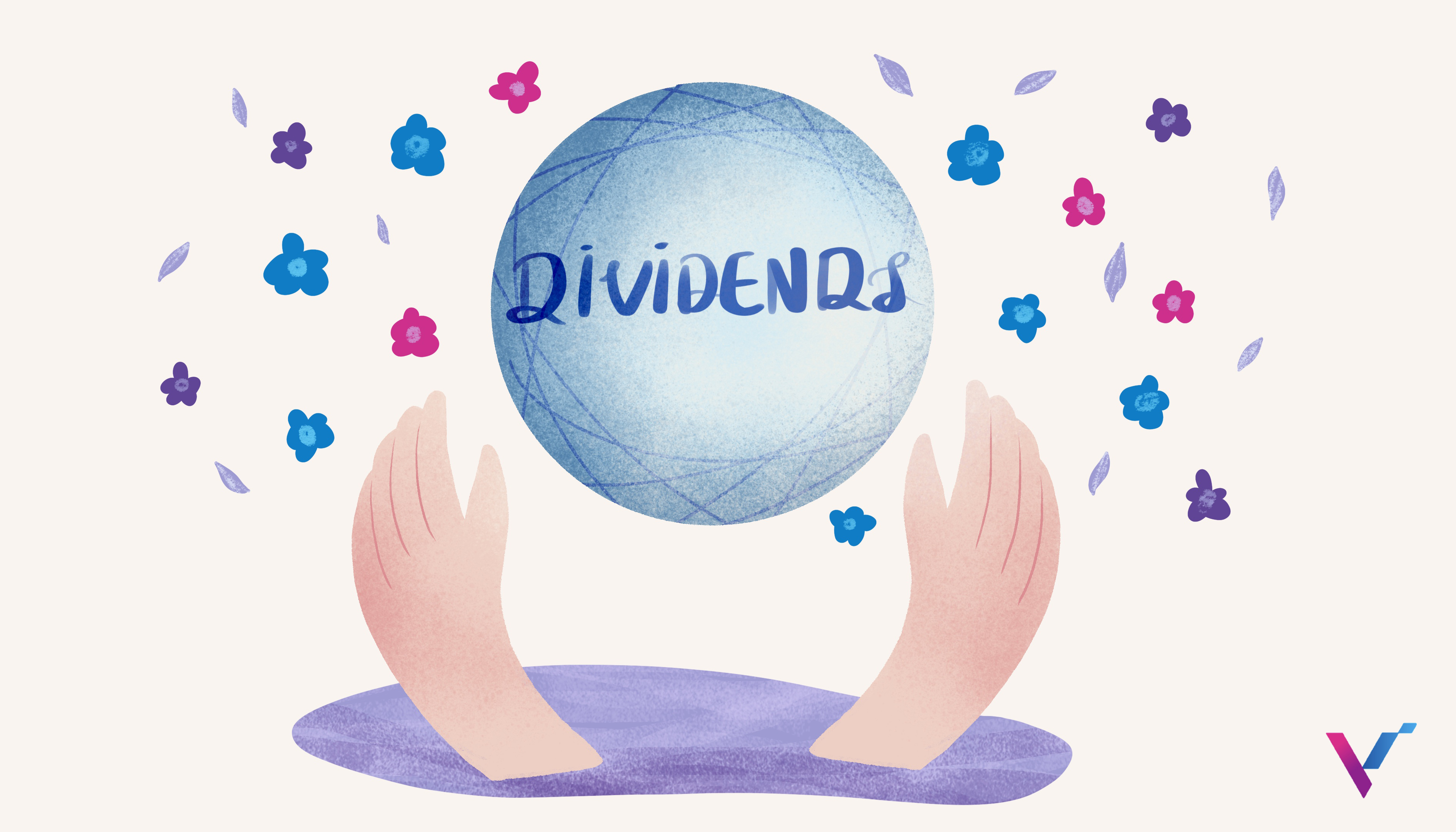 Are you looking to yield consistent cash flow from your stock investments? Consider investing in dividend stocks.
Investors get money from investments in two ways: capital appreciation and dividends.

You'll get capital gains over time, when your stock investment has grown and provided you've held on to that investment. This is the more common benefit that all investors know of. Think of it as the pot of gold at the end of the rainbow.
But dividends are your breadcrumb trails. A good way to "extract" cash from the companies you have vested in, dividends give you a stable passive income. They are earnings of the company that are passed on to shareholders like you.
Not every stock pays out dividends
Let's set this straight: not all stocks in the market are dividend stocks, which means that if you want to benefit from dividends, you must filter your investment options.
It's actually best to use a stock screener tool with this kind of feature
You'll observe that companies that pay dividends to shareholders are those that have, over time, demonstrated strong financial fundamentals.
Examples of dividend-paying stocks include Coca-Cola, Microsoft, Procter & Gamble, Apple, and Johnson & Johnson.

On the other hand, some companies choose not to pay dividends. They opt to put their earnings on investment for business expansions and the like.
It doesn't mean, however, that they won't give out dividends in the future. Most companies that typically don't give out dividends are those that are still rapidly growing, for instance, Amazon, Facebook, Google, and Tesla.

Consider these factors before investing
If you want this trail of breadcrumbs called dividends, you may want to first understand the top considerations before investing in a dividend stock, whether it is in SGX, NYSE, NASDAQ, KLSE, or other exchanges.
1. Track record
First, you have to be sure the company already has a strong history of issuing dividends as not all companies do this. The track record of a company's dividend payouts equates to its profitability.
Think about this: If a company is not consistently profitable, it won't have enough cash for its day-to-day operations – what more when it gives out dividends to shareholders?
2. Payout Ratio
The payout ratio is the proportion of company earnings paid out to shareholders.
Sometimes, companies give dividends that are more than their earnings for certain years. BUT, don't get too happy with these one-off dividends. Always check for 'sustainability.' Would you expect a company to keep paying out more money than they earn for years to come? We don't think so! Thus, hold your horses and be more critical.
3. Dividend Yield
The dividend yield is the ratio of how much a company pays as dividends over its share price.
The most important consideration is whether the dividend yield looks attractive or high enough for you. Take note, however, that sometimes a high dividend yield can be tricky as it might be due to a drop in share price.
Some new investors jump onboard extremely low dividend yields of <1% thinking that some cash is better than none. The truth is they could be wasting capital that could be better deployed. So spend time analysing the company and don't just rely on one factor.
4. Company Fundamentals
If the above factors are good, remember to check one of the most crucial considerations in stock investing – the fundamentals.
Ask yourself these questions: Does the company have a good business model? Does it have a strong moat? Is it run by the right management?
The prerequisite of what we do at VI College is to ensure that all of your stocks are fundamentally sound and rock-solid. If you invest in a company that claims to give a high dividend yield but has a terrible business model, questionable management, and poor cash flow, your capital is still bound to go down the drain.
Best of luck on your dividend stock-picking!
DISCLAIMER

This article and its contents are provided for information purposes only and do not constitute a recommendation to purchase or sell securities of any of the companies or investments herein described. It is not intended to amount to financial advice on which you should rely.

No representations, warranties, or guarantees, whether expressed or implied, made to the contents in the article is accurate, complete, or up-to-date. Past performance is not indicative nor a guarantee of future returns.

We, 8VI Global Pte Ltd, disclaim any responsibility for any liability, loss, or risk or otherwise, which is incurred as a consequence, directly or indirectly, from the use and application of any of the contents of the article.