VI Blog
4 Semiconductor Stocks to Dominate the Industry (2022)
28 Mar 2022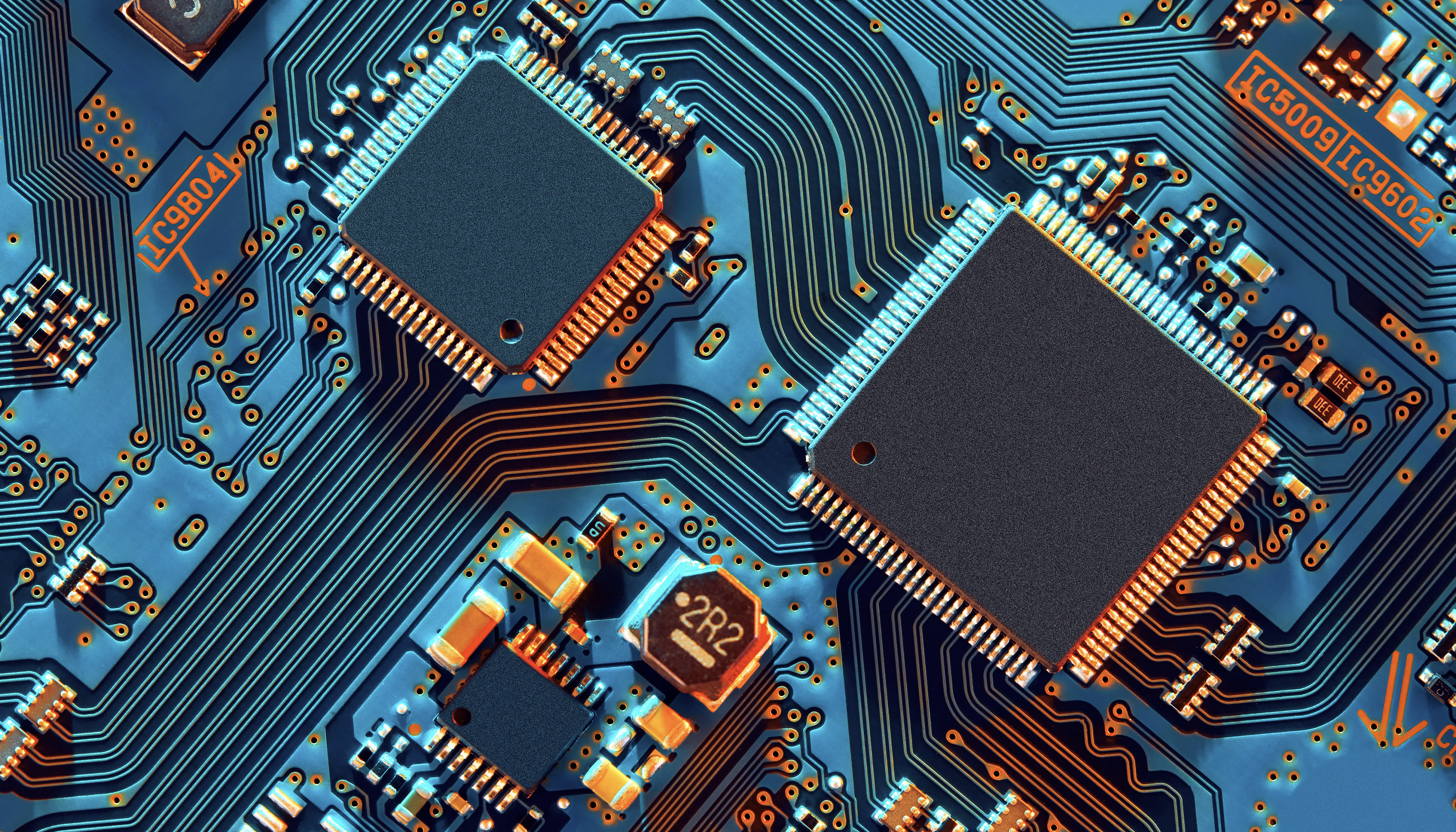 Like our brains, but for computers – these are semiconductors. They are tiny chips implanted into electrical devices, acting as an information hub that controls how devices work.
Out of all the technology sectors, why semiconductors?
Since the start of the Industrial Revolution, we have been spoilt with new technologies that make our daily tasks easier. It's as if we can no longer live without electrical devices.
Then the pandemic happened, and we've suddenly become increasingly dependent on technology for house chores, leisure and recreation, work, and education.
Additional Reading: Investing in Stocks During Covid-19
This then creates a demand for semiconductor chips, as they are crucial for electrical appliances to work. Not only are semiconductor chips used in computers, but they are also present in automobiles, telecommunications, your television, and if your house is fancy enough, in automatic toilets, too!
The more people rely on technology, the more semiconductor chips are needed. In fact, last year saw the industry's global revenue grow by 25.1%, for the first time exceeding US$500 billion. Following this logic, semiconductor stocks would also skyrocket!
BUT with so many semiconductor stocks, which are the ones that are highly likely to give you profits in the next few years?
This guide will give you a review of which semiconductor companies are the best and what their chips are best used for.
Why look at semiconductors
Semiconductor stocks deserve more than just a glance.
The past couple of years accelerated global digitalisation, as evident in everything moving online. We've witnessed the introduction of 5G, 6G, electric vehicles, self-driving cars, and we'll surely see more.
Besides, as consumers, we look for products to improve our online experience. We want faster speeds, more responsive servers, and better graphics. Even businesses are leveraging advanced technology for their operations. For example, Amazon has started to use smart warehouses to make the sorting of goods more efficient.
It's only a matter of time before everyone will need devices that use semiconductors, which also means the semiconductor industry will develop at a rapid speed.
However, this also equates to tougher competition within the industry, with everyone vying for who can produce the best chips at the most affordable prices. This won't make it easy for investors like us to select the companies that can maintain an edge over their competitors.
Which semiconductor stocks to buy
Semiconductor companies range from those that specialise in chips for medical equipment, telecommunications, 5G, computers, and smartphones. With such a broad reach, this industry is not at all easy to screen for semiconductor stocks with growth potential.
To help you narrow down your choices, we have listed 4 semiconductor stocks you can further analyse this 2022.
1. Nvidia (NYSE: NVDA)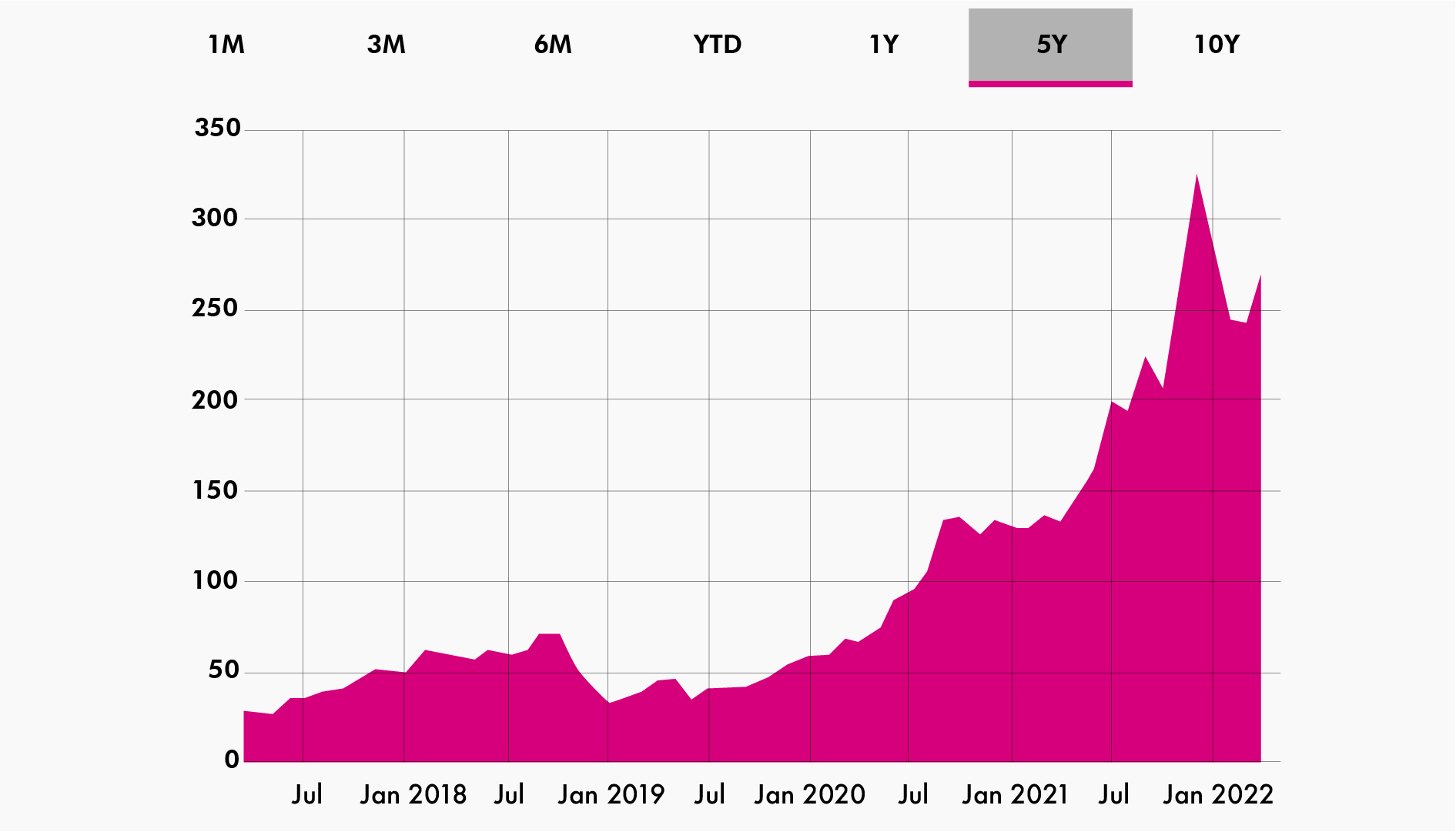 Chances are the phone or computer you are using has an Nvidia GPU (Graphics Processing Unit) chip.
Nvidia is the industry-leading GPU maker, and this is precisely why you'll always see it in the list of top semiconductor stocks. After all, who doesn't love a company with high-profit margins and is always researching new technology?
With a market capitalisation of almost US$700 billion, Nvidia takes the lead in making semiconductor chips for high-end gaming computers and phones. The company is also developing AI and self-driving cars.
Cool, right? But that's not all. Nvidia is also one of the first few companies to expand into the newest buzzword in the investment space – the metaverse.
Self-driving cars, AI, the metaverse – all these require massive data. Not only is Nvidia the leading manufacturer of GPUs, but it also possesses a large amount of data that can be used for the development of future products, hence, giving it the upper hand.
You can also see its promising performance in the past couple of years. In fact, Nvidia has outperformed 91% of stocks, something that's not an easy feat.
Looking at its fundamentals, we can observe how its revenue increased by 61.4%, from US$19.26 billion to US$26.91 billion in the past year. The company's 3-year average revenue is growing at a rate much faster than inflation. And if you look at its gross profit in the past year, you'll see a 65.5% increase as well.
That's not all, the company's free cash flow and cash flow from operations over 4 years are both positive, which means Nvidia can generate cash from its business operations. And if you're interested in dividend stocks, this company pays out dividends to shareholders.
As of date of writing, Nvidia's share price has dropped – an opportunity for interested investors to buy into this stock.
2. Intel (NYSE: INTC)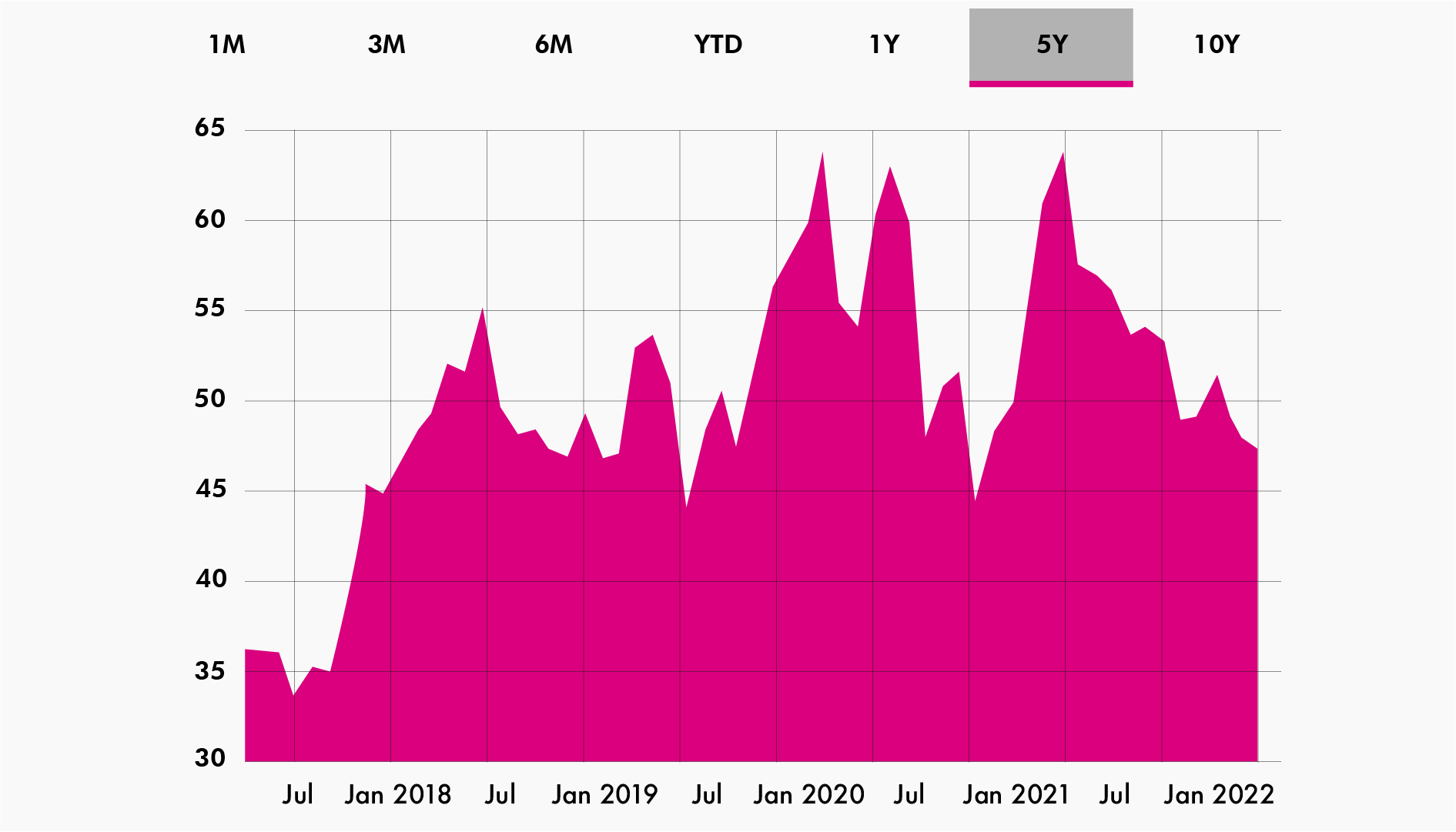 Intel and Nvidia are like different sides of a coin. Intel cannot exist without Nvidia, and vice versa. Intel specialises in data centres and CPUs, while Nvidia specialises in GPUs and multimedia software.
Both companies are giants in their respective markets.
This year, Intel announced plans to invest more than $20 billion into factories and buy over Tower Semiconductor for $5 billion.
Although its revenue and EPS both fell below analyst predictions, this is mostly due to huge funding towards research and development, which could give the company the boost that it needs when new chips are developed.
Likewise, Intel's main business, which is selling computer and server chips, still gives it most of its revenue.
As of date of writing, Intel has a market capitalisation of US$192 billion. Those who are interested in dividend stocks will be happy to know that Intel's track record in paying dividends has been consistently good. Suffice it to say that the company has sufficient profits to invest in its business growth as well as pay dividends to shareholders.
Other financial figures might disappoint some investors and analysts, but Intel holds a strong economic moat that could get more investors to consider investing in it, especially now that its role in the semiconductor industry and the metaverse space has already been established.
3. Marvell (NYSE: MRVL)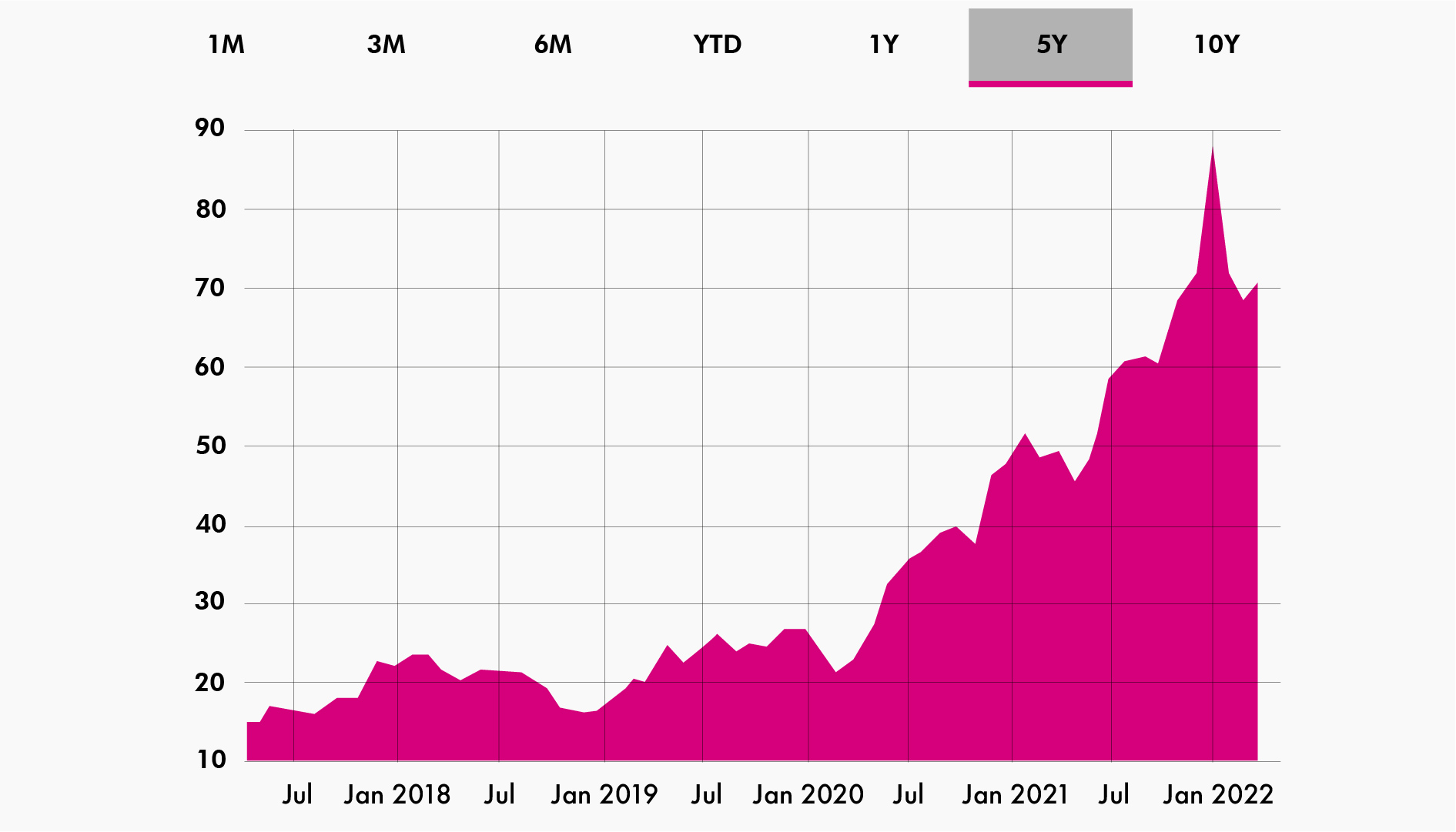 Marvell may not be the first stock that comes to mind when you say semiconductors, as none of your phones or computers actually contain a chip by Marvell. But wait, your internet router has one in it.
With a market capitalisation of almost US$60 billion, Marvell is a semiconductor manufacturer for data storage and communications. Unlike most companies, its chips are available for purchase by public and private companies, allowing them to have a wide customer base.
Some investors might raise an eyebrow at some of the numbers for analysis. In 2021, Marvell made a net loss, but looking deeper, you'll see that it was due to its funds going into research and development.
Currently, the company is working towards AI, 5G, and cloud computing. Marvell also manages data centres for Amazon and Microsoft, which says a lot about how its services have attracted major companies.
Its numbers in the past year, however, show some promise. Marvell's revenue increased by 50.3% (US$3.11 billion to US$4.46 billion). Likewise, its gross profit in the past year has grown by 49%.
In terms of cash flow, the company managed to generate positive cash revenue and cash flow from operations over 4 years – a telling sign that it is able to generate profits from its business.
A fast grower, albeit with lower profitability, Marvell deserves a deeper analysis within the semiconductor space. In fact, it has recently announced its first-generation cloud-optimised technology platform, and it's not stopping with newer developments anytime soon.
4. Qualcomm (NYSE: QCOM)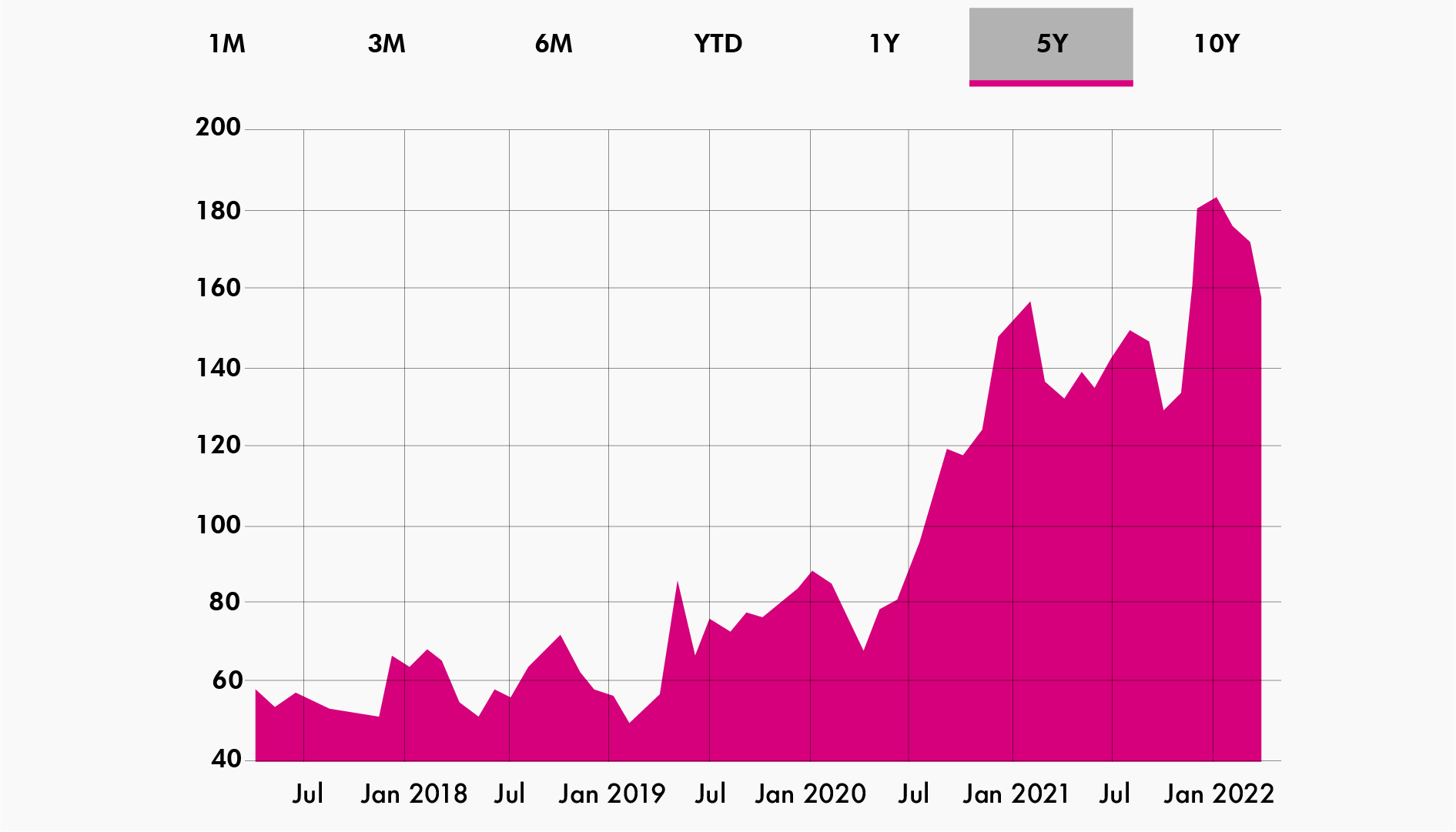 Have you ever wondered which semiconductor company is most invested in the wireless connection industry? It's Qualcomm.
Not only does Qualcomm produce and manufacture anything related to 5G or wireless connections, but it also has invested in other technology sectors such as AI, electric cars, and data communications. It's also one step ahead in connecting physical objects to the virtual world through IoT (Internet of Things) software.
You know how Google Earth allows you to interact with the physical world from a screen? That's exactly what Qualcomm developed. Such ability to render real-world images into the virtual world so you can view them in 3D will become a game-changer in how maps (and other things) will be developed. And Qualcomm, thus far, is poised for these innovations.
This company started growing a few years ago, and today, its market capitalisation is at US$175 billion. Plus, Qualcomm gives out dividends – a piece of good news for investors wanting to have passive income.
From 2021 to 2022, Qualcomm saw a 35% increase in its revenue, a 30.5% increase in its gross profit, and a 47.1% increase in its net income (adj). Looking at its cash flow, the numbers are also positive.
If you're still hesitant to pick individual semiconductor stocks, you can consider investing in semiconductor ETFs, too. This means you can invest in the overall growth of the industry, even without choosing a specific company. The top semiconductor ETFs in the market today are iShares Semiconductor ETF and VanEck Vectors Semiconductor ETF.
Of course, we shouldn't discount the fact that the industry also faces challenges despite its apparent growth potential.
For one, there are supply issues. Until today, this is the biggest problem that the semiconductor industry faces. Also included is the tension between two of the largest players in the industry, China and Taiwan.
Hence, we urge you to do your due diligence. Practise critical thinking before making any decision.
Remember that the above stocks might not be suitable for your investment objectives. We just helped you scrape the surface, but you need to do a deeper analysis should you consider investing in the above stocks.
Be informed on how to properly analyse a stock and how to invest smarter, faster, and easier. Join us for a free masterclass.
DISCLAIMER

This article and its contents are provided for information purposes only and do not constitute a recommendation to purchase or sell securities of any of the companies or investments herein described. It is not intended to amount to financial advice on which you should rely.

No representations, warranties, or guarantees, whether expressed or implied, made to the contents in the article is accurate, complete, or up-to-date. Past performance is not indicative nor a guarantee of future returns.

We, 8VI Global Pte Ltd, disclaim any responsibility for any liability, loss, or risk or otherwise, which is incurred as a consequence, directly or indirectly, from the use and application of any of the contents of the article.