VI Blog
Are Oil Stocks Good to Buy in 2022?
26 Apr 2022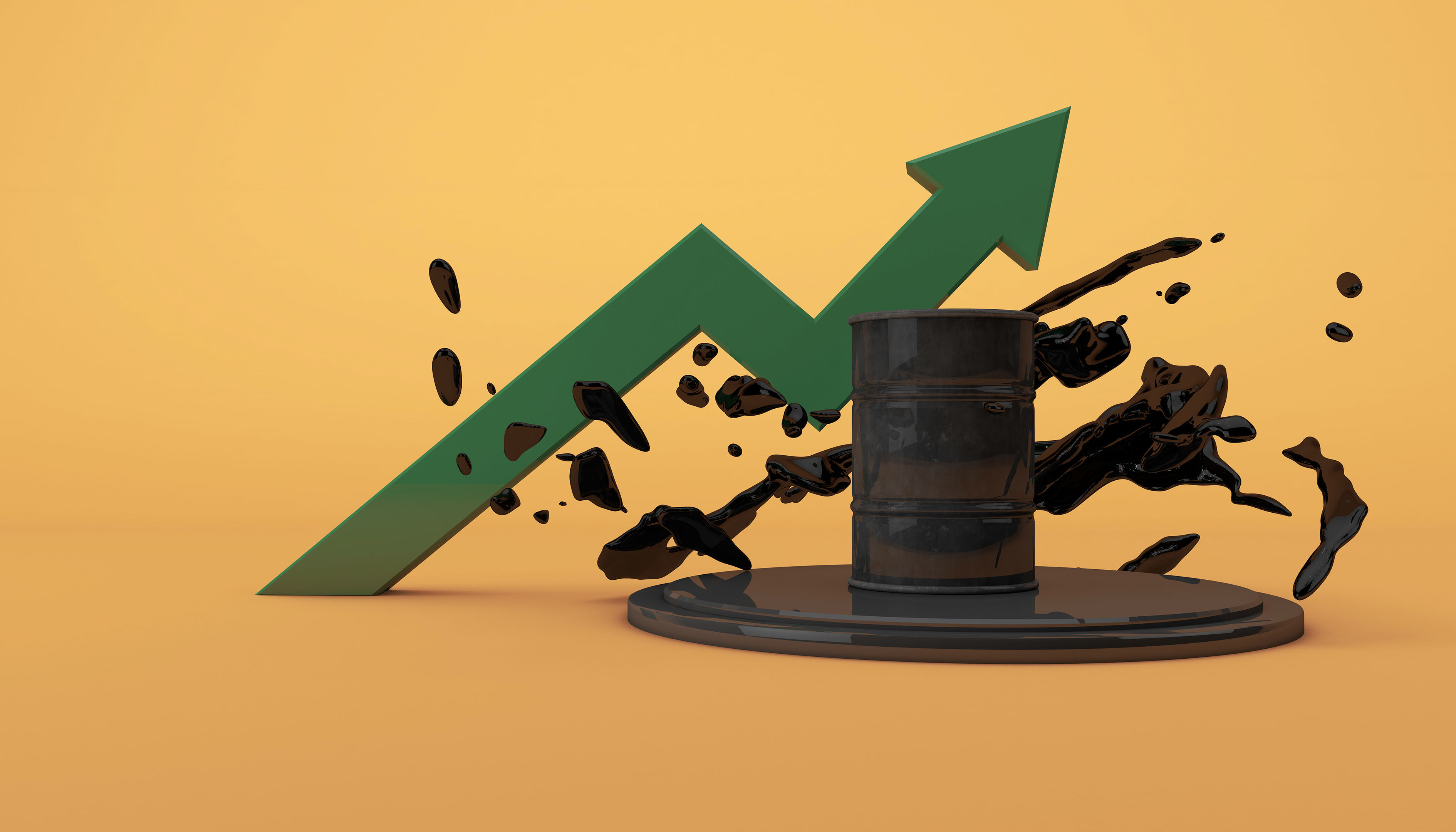 The recent increase in oil prices hurt our pockets, for sure. But for investors, the emotion is quite different. With oil prices getting more expensive to consumers comes profits for energy investors, especially those who have invested in oil and gas.
Still, only a small number of investors are confident to invest in oil stocks. And we get the logic behind this hesitation.
The oil and gas industry is highly volatile. A testament is how it was affected by the war between Russia and Ukraine – which until now we don't have a clear idea of what is bound to happen.
Plus, the industry also faces environmental and safety issues, with the increasing popularity of renewable energy options and the heightened consciousness to reduce carbon emissions.
Hence, if you're planning to invest in oil stocks this year, do tread carefully as it's neither a straight nor a smooth path.
And if you ever decide to, probably because you've heard about Warren Buffett still investing heavily and making money from oil companies, we have listed 5 oil stocks you can consider watching this year.
1. Chevron (NYSE: CVX)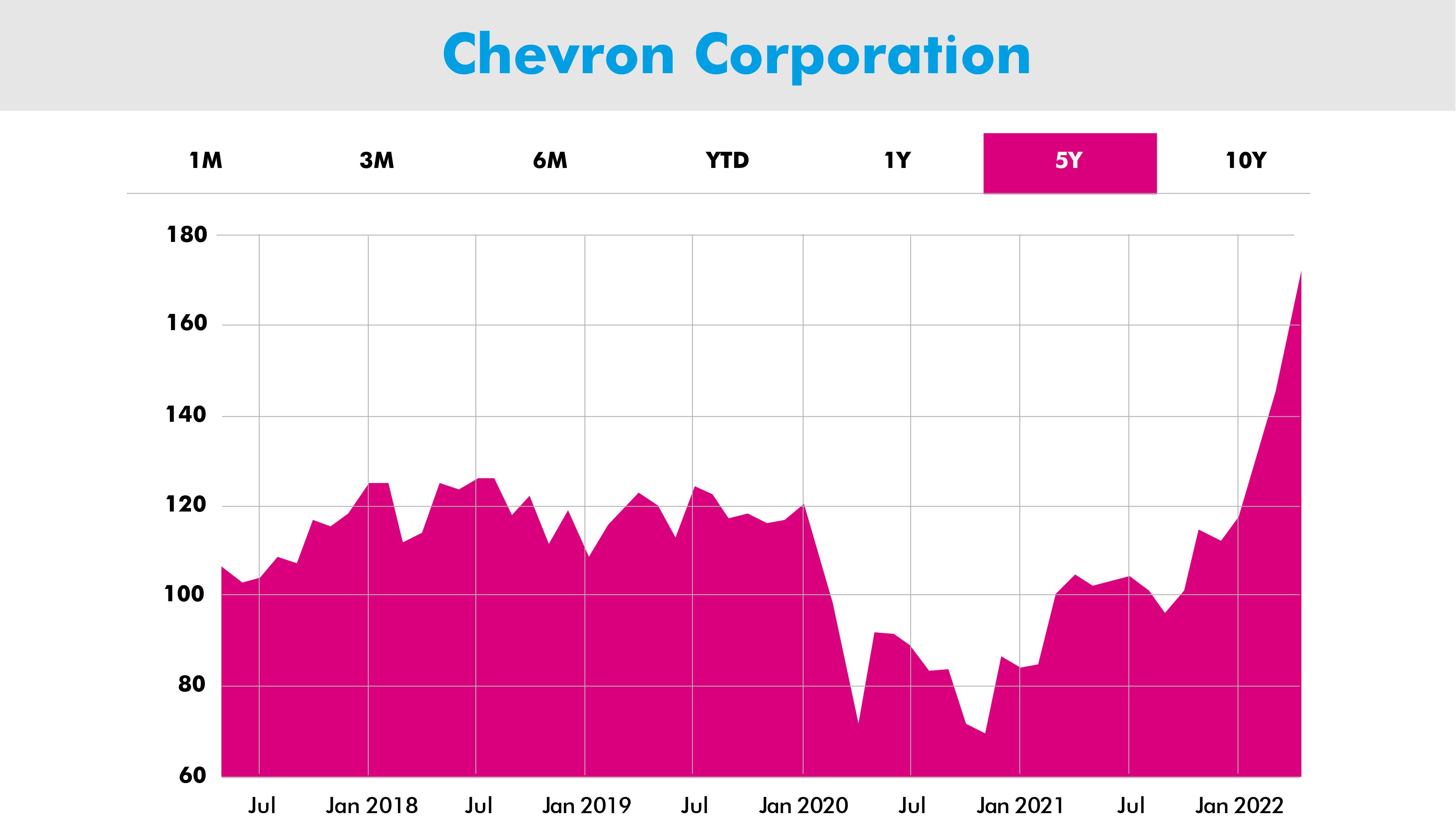 Chevron lost money last year when oil prices fell and its earnings were crushed.
However, when oil prices rose dramatically as a result of the ongoing conflict between Russia and Ukraine, oil stocks, including Chevron, stood to profit.
With a market cap of US$330 billion and as one of the largest oil companies in the world, Chevron witnessed a 64% growth in revenue and a 50% gain in gross profit in 2021.
The oil company has also paid out dividends consistently, making it one of the most popular oil stocks to invest in.
Furthermore, Chevron is beginning to engage in sustainable energy fields, using its size and financial strength. By adding renewable energy ventures to its business, Chevron attempts to solve one of the challenges the industry currently faces.
2. Devon (NYSE: DVN)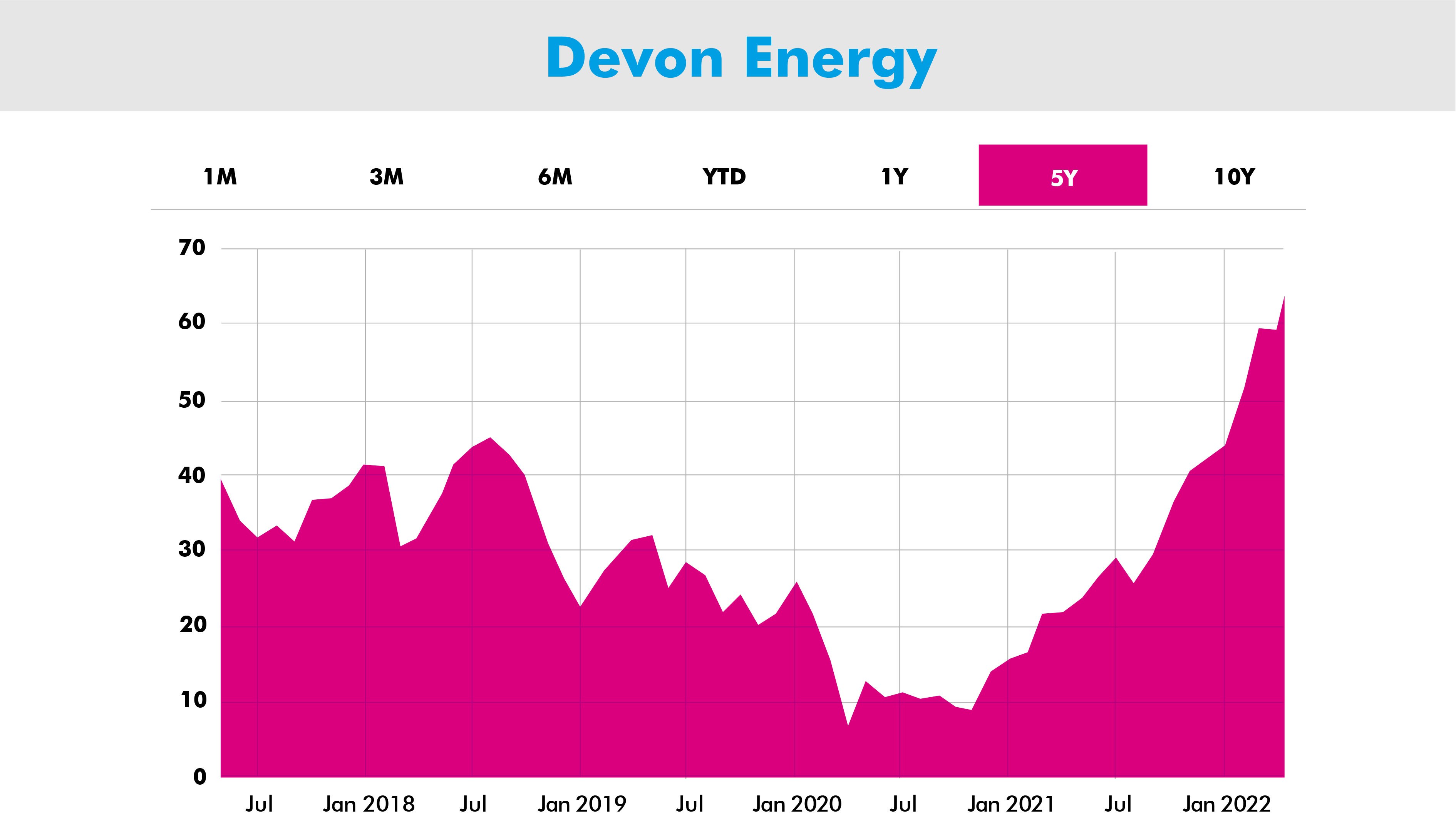 What is the one thing that separates oil companies? Oil production.
Devon Energy is one of the few oil and gas businesses with thousands of government onshore drilling permits, providing it with a competitive edge over its peers in the market. It is a no-brainer to invest in an oil company that can produce much more oil than others.
Devon Energy's revenue increased by 191% and gross profits to 376%. It is also able to generate consistent positive cash flow, so investors know it can make money. Today, the company has a market capitalisation of US$41 billion.
Likewise, the company is paying dividends to shareholders. So if you like a company that will pay you while you wait for it to make its way to the top of the industry, Devon Energy is worth looking at.
3. Pioneer (NYSE: PXD)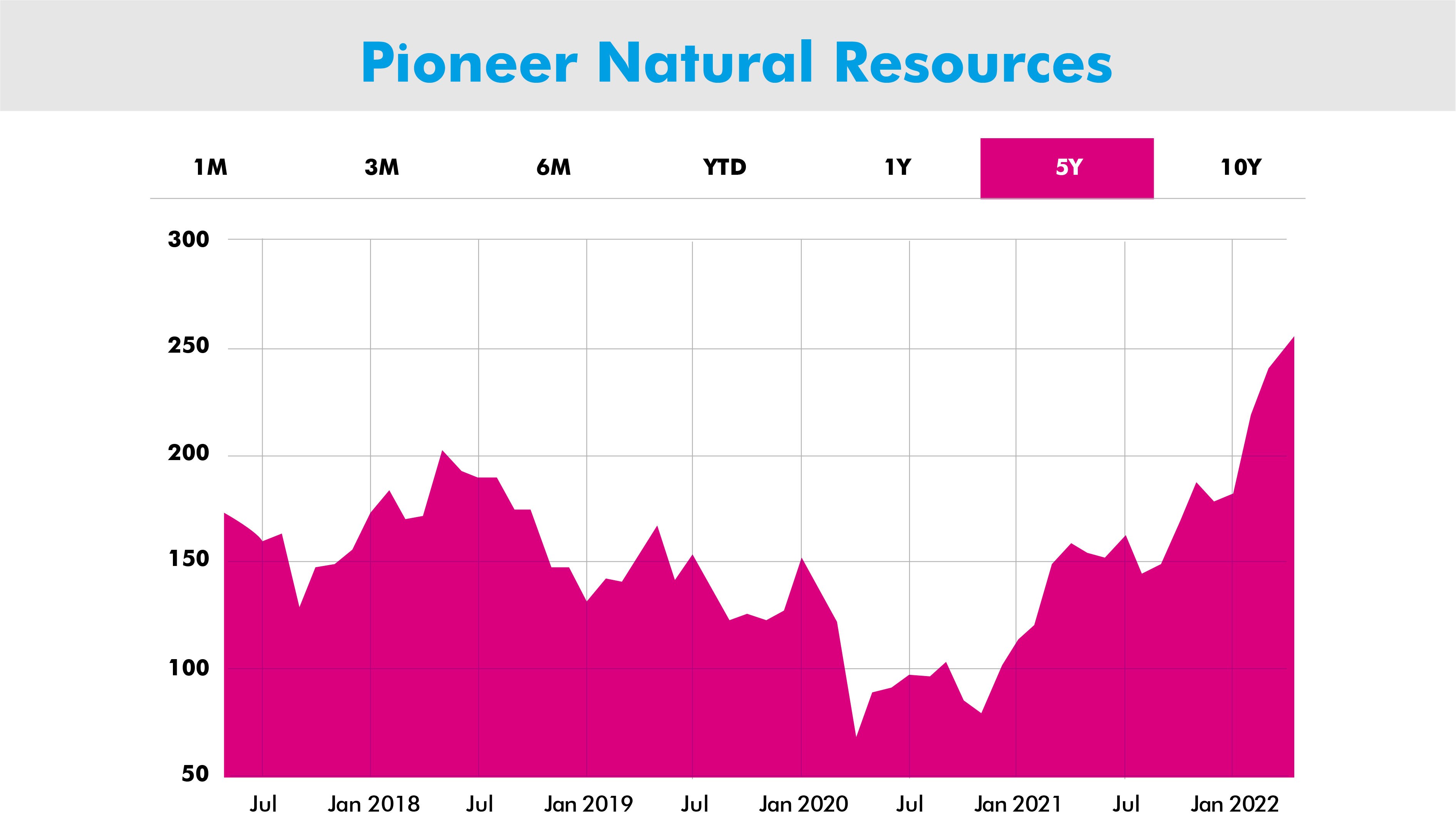 Probably the oil stock in this list that's best for those who seek passive income in the form of dividends, Pioneer Natural Resources has a track record of paying dividends to shareholders.
The company has enough profits to invest in the growth of its business and, at the same time, maintain its payout to shareholders sustainably.
The business currently pays a US$2.3 per share annual dividend, which is the industry's highest and marks a 4.5% increase over the previous year. In February, the company also announced a quarterly base-plus-variable cash dividend of US$3.78 per share.
In addition, the company has approved a US$4 billion share repurchase program to reduce supply and raise prices to increase its stock price. When the current wars with Russia and Ukraine are factored in, the dividend payout will be significantly higher.
Pioneer Natural Resources can also be considered a fast grower. At a US$61 billion market cap, its revenue has increased by 154% from 2020 to 2021. Likewise, its gross profits increased by 280% in the same period, from US$2.47 billion to US$9.39 billion.
See also: 5 Singapore Dividend Stocks to Watch (2022)
4. Phillips 66 (NYSE: PSX)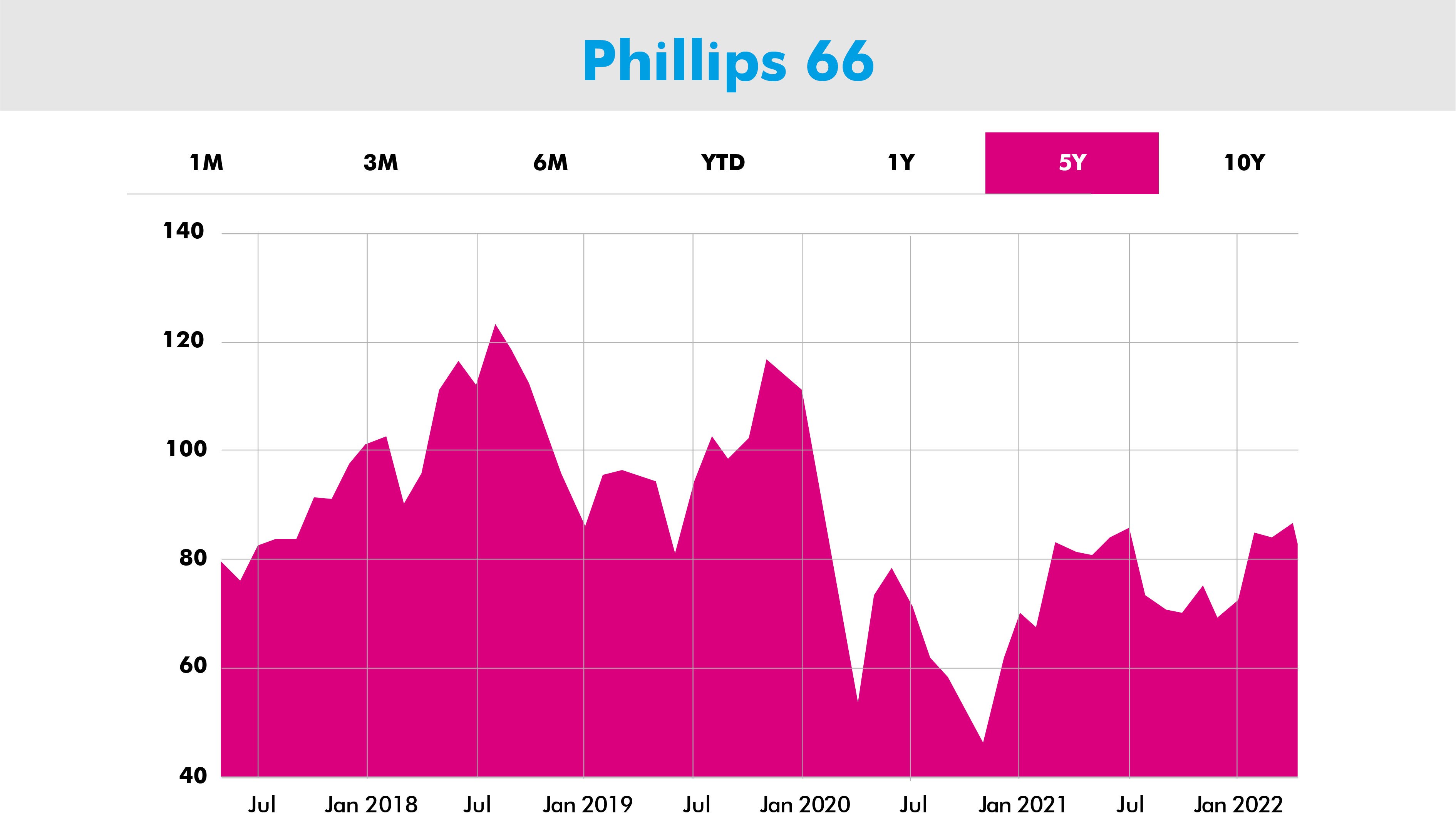 With the pandemic causing share prices to plunge one day and climb the next due to Russia's invasion of Ukraine, Phillips 66 has been on a rollercoaster in the past couple of years.
Its business is worth US$39 billion as of date of writing, and its revenue has increased by 73% from 2020 to 2021. Meanwhile, its gross profit also saw a 46% increase in the same period.
Phillips 66 pays a decent and stable dividend, as do other oil-based companies, although its dividend yield has declined this year.
To further understand how this stock works, you need to figure out its trends. The company has outperformed the S&P 500 by about 5% this year, despite its dividend yield being below average at roughly 3.7%.
When we expect the economy to perform poorly, Phillips 66 is at the head of a market downturn, in terms of being the first to drop and having the most prominent decrease. When comparing past stock charts, everything appears to be far too predictable.
Its dividend payment also coincides with the stock's decline in value. Dividend yields had been around 4% before the pandemic but had risen to an all-time high of 8% during the pandemic.
When its share price is low, your dividend yield increases, and when its share price is high, your dividend yield decreases. Doesn't that seem like a win-win situation?
Although all this can be seen through charts, you will still need to do your research to determine if it's the right stock for you.
5. Hess (NYSE: HES)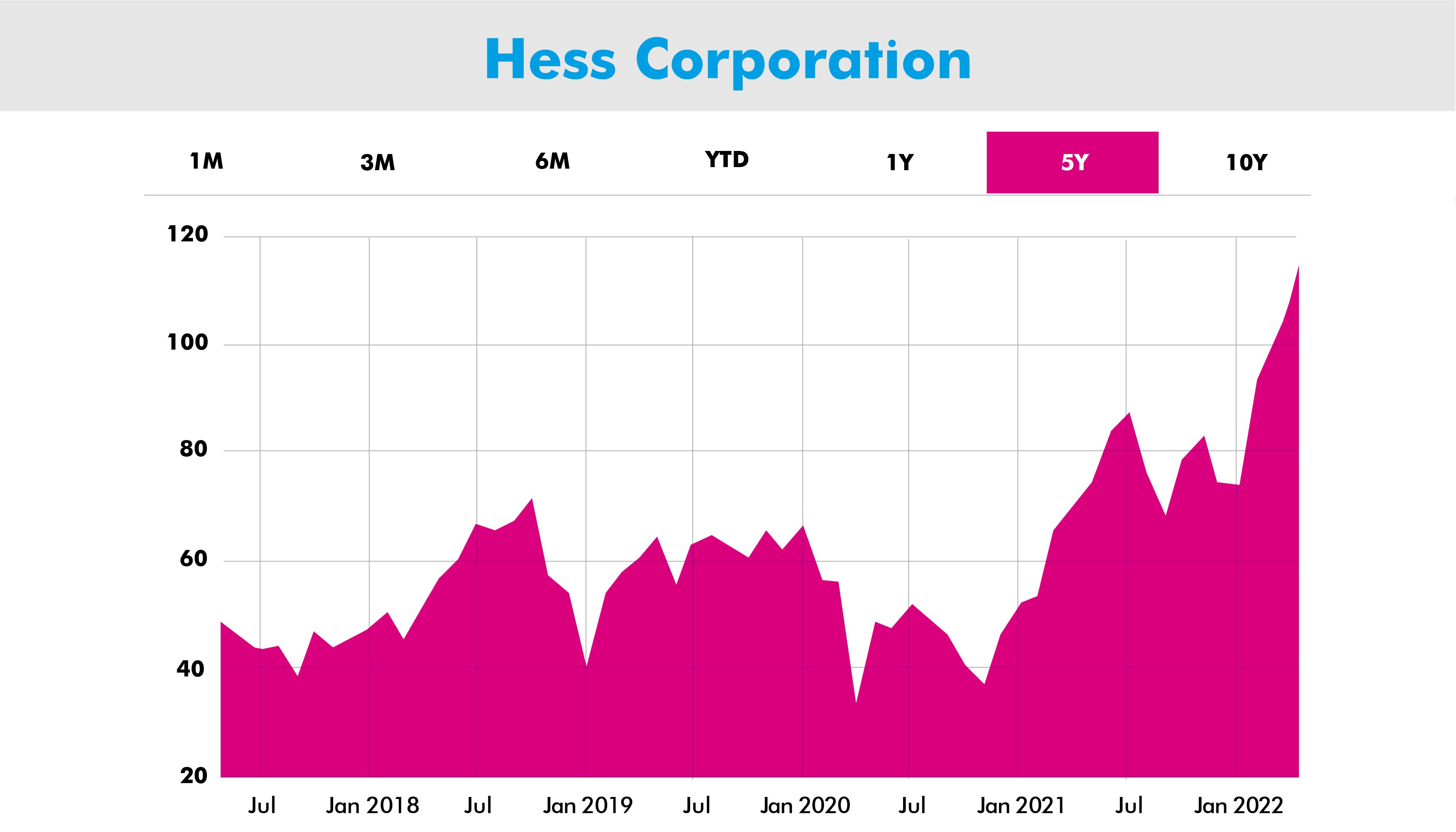 Currently valued at US$4 billion, Hess Corporation shows promising company prospects as well as excellent fundamentals. You wouldn't want to overlook this oil stock when doing your analysis.
Many of the world's biggest oil rigs were discovered by Hess. Although discovering oil rigs might not be profitable, its natural gas collection, in particular, is its most profitable venture.
It has many facilities all over the world that help to discover new types of renewable energy as well as increase the production of oil.
Its company revenue has increased by 60% from 2020 to 2021, at the same time gaining 43% in gross profit and there is still room for greater gains.
Hess also has a consistent dividend payout although the amount has not increased in recent years.
Oil investments are a fantastic choice because of the numerous advantages they may provide such as high profits and high dividend yields.
It may be a good investment for some, but not for others. There are criteria and risks to consider, as well as choices to make.
Everyone's best investments are different. Some of us prefer to invest in environmentally friendly solutions, while others are attracted by the oil industry's profits. Either way, only invest in what you believe in, not what others tell you about.
And remember, always do a thorough stock analysis before deciding to do any action.
Come join our free investing bootcamp to learn a proven strategy on how to analyse stocks.
DISCLAIMER

This article and its contents are provided for information purposes only and do not constitute a recommendation to purchase or sell securities of any of the companies or investments herein described. It is not intended to amount to financial advice on which you should rely.

No representations, warranties, or guarantees, whether expressed or implied, made to the contents in the article is accurate, complete, or up-to-date. Past performance is not indicative nor a guarantee of future returns.

We, 8VI Global Pte Ltd, disclaim any responsibility for any liability, loss, or risk or otherwise, which is incurred as a consequence, directly or indirectly, from the use and application of any of the contents of the article.