VI Blog
Want to Get Rich Working From Home? It's Possible!
25 Oct 2021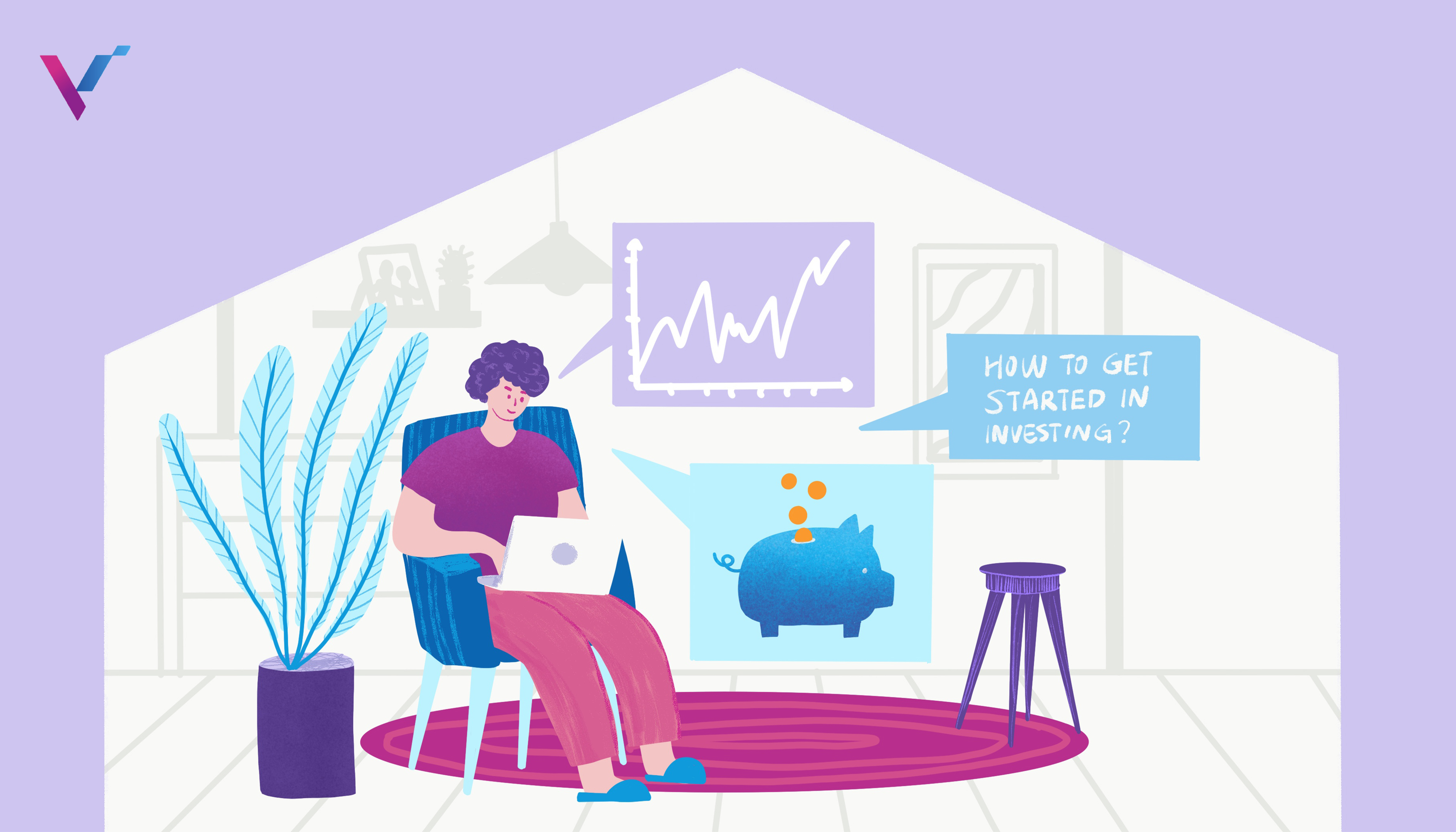 A huge percentage of employees and employers foresee a future where working from home would be the norm. Although there are a few factors, such as the business model and culture, that need to be considered, it doesn't change the fact that working remotely has now become a part of the so-called "new normal."
As of date of writing, Singapore is still mandating work-from-home as the default work arrangement. Multinational companies around the world are also implementing remote working schemes until next year and some even announced to do so permanently.
One thing is for sure: more and more companies are acknowledging the possibility of a remote workforce. And we cannot blame them because we know this shift has its share of advantages for employees, employers, and even the environment.
As you work from home, why not explore options to earn more income and get rich(er)?
You cannot travel or dine out as frequently as before or meet up with friends and family; why not use the extra time to add on to your nest egg? Why not invest in stocks while you work from home?
You can invest from home
Some of you might think this isn't the best idea as the notion you probably hold about investing is that it takes a lot of time and effort. Ah, we get it, this is one of the top misconceptions most people have about investing.
If you dig deeper, and we urge you to, you'll realise what you've thought of as investing is actually trading. And yes, these two are different.
In profitable stock investing, you need not look at the charts every day. You can just allocate an hour or two daily to re-check your portfolio or search for new investment opportunities.
If you invest in stocks, remember that you are investing in a business. A business doesn't grow overnight, does it? Hence, the key to getting income from investing is not found in stressing over the market fluctuations, but in knowing whether the stock is really worth investing in for the long term. By long term, we mean several years or even decades.
How to get started in investing
The best pieces of advice we can give you in selecting which stocks to invest in are the following:
Buy a stock with a scalable business model
Go for stocks with strong business moats
Check if the management has the right skills and has integrity
Choose a financially sound business, with manageable debt and great cash flow generation
Invest in a stock that is not overvalued
When the above criteria are met, you can get your well-deserved sleep. There's no need to stare at the charts and wish for a miracle.
When you understand what you've invested in and are confident that you picked the right stocks, you only need to wait for dividends to pour in and for the stock to grow. This is how investing works. If you had invested $1,000 in Netflix (NASDAQ:NFLX) 10 years ago, your $1,000 could have been $60,000 today.
Eventually, you'll reap the rewards from what you invested in during this time. Isn't that great? And you need not do anything while you wait. The hardest job would be evaluating which stocks to invest in. And yes, you can do this from home. So, what's stopping you?
See also: Yes, investments will make you rich!
Addressing concerns
Maybe you feel that you lack the knowledge to invest. That's understandable.
You can feed yourself with relevant investing know-how while working at home. The good thing about remote work is the endless opportunities to learn online. There are several free online investing masterclass to teach you how to invest properly and get good returns.
Are you scared that you won't understand stock investing? Don't be. Let us tell you one thing: You know stocks you can buy and profit from. You probably just don't know they are stocks. You might even be using their products or services today as you work from home.
In fact, the shift to remote working has also opened up opportunities for some companies, especially tech companies. Leveraging the power of technology has been the norm during the pandemic. We realised how technology, connectivity, and innovation are prerequisites to productivity.
For example, Microsoft, Adobe, Zoom, Atlassian, Google, and Adobe have seen tremendous growth during the pandemic even while some companies struggled to stay afloat.
This is attributed to the work-from-home arrangements taking over the world today. These businesses proved their indispensability in today's working environment, and as working from home sees an uptrend in the coming years, we can expect the same for their growth.
Working from home doesn't need to be a brake to growing your nest egg and getting rich(er). If anything, it is an accelerator for you to step on.
So go ahead, pivot it, and enjoy the ride!
Join us for a free online investing masterclass while you work from home!
Or join us and learn more about investing in the metaverse!



DISCLAIMER

This article and its contents are provided for information purposes only and do not constitute a recommendation to purchase or sell securities of any of the companies or investments herein described. It is not intended to amount to financial advice on which you should rely.

No representations, warranties, or guarantees, whether expressed or implied, made to the contents in the article is accurate, complete, or up-to-date. Past performance is not indicative nor a guarantee of future returns.

We, 8VI Global Pte Ltd, disclaim any responsibility for any liability, loss, or risk or otherwise, which is incurred as a consequence, directly or indirectly, from the use and application of any of the contents of the article.